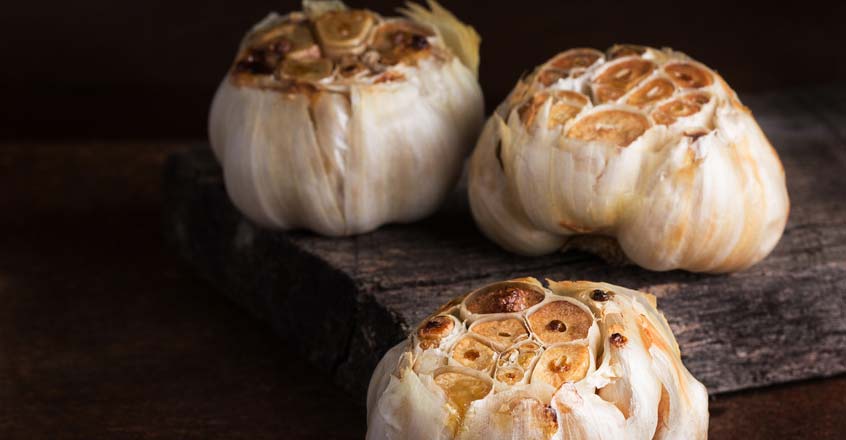 Instructions
1. With a sharp knife, cut across the top of the head of garlic and wrap tightly in aluminum foil.
2. Bake for 45 minutes at 375°, or until each clove is soft to the touch and the skin resembles lightly browned parchment.
3. To eat, squeeze or scoop out the garlic purée with the tip of a knife.
Cooking Tips
1. Choose garlic heads that have larger cloves for easier scooping after the garlic is baked.
2. Roasted garlic keeps well in the refrigerator in a sealed container for up to 2 weeks.
100% online, learn at your own pace
Instructor led format
No prerequisites
Continuing education credits