Spiced Carrot and White Bean Dip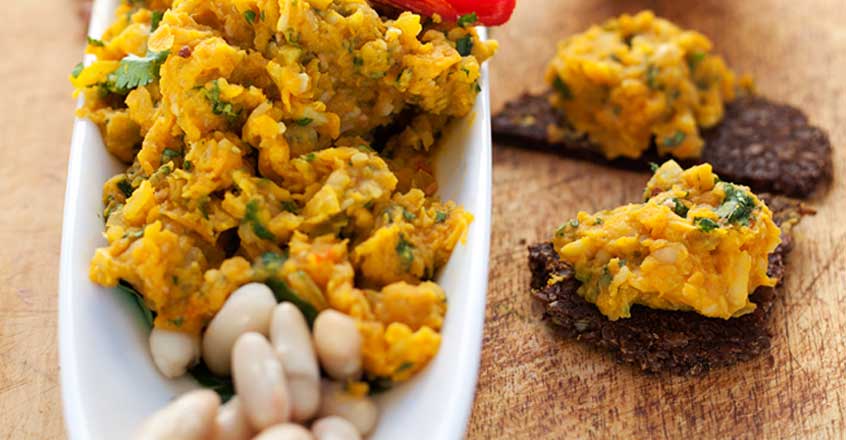 What You'll Need
---
¼ cup low-sodium vegetable broth
1 clove of garlic, crushed
½ tsp ground coriander seed
1 cup cooked white beans (or 15oz. can, drained and rinsed)
¼ cup chopped fresh cilantro
How to Make It
---
1 Heat vegetable broth in a small saucepan. Add the carrot, onion, garlic and chili. Sauté over a medium heat for 3 minutes. Add the spices, and extra water as required to prevent the ingredients from sticking to the pan. Sauté the carrot and spice mixture for 5 minutes, or until the carrots are soft. Remove from heat.
2 Place the white beans and lemon juice in a food processor. Add the spiced carrot mixture and blend until smooth.
3 Transfer mixture to a bowl and stir in the chopped cilantro. Refrigerate until cool before serving.
Cooking Tips
Any kind of white bean will work well in this recipe, including great northern, butter and navy beans.
Prepared dip will keep in an airtight container in the fridge for 2-3 days.
Copyright 2022 Center for Nutrition Studies. All rights reserved.