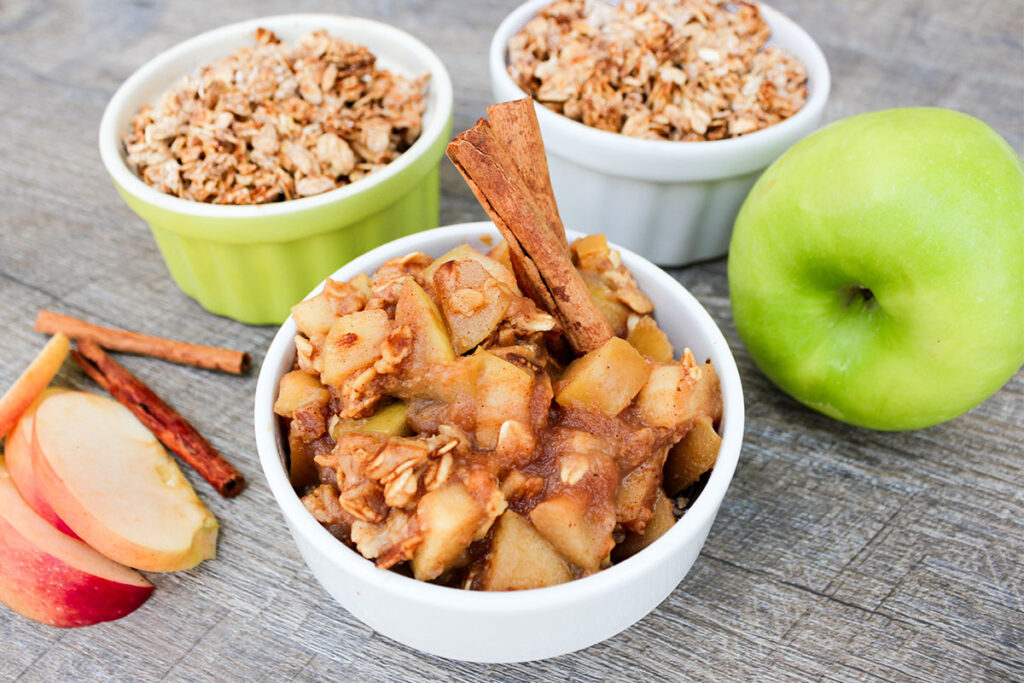 Ingredients
For the filling
4 apples, diced
2 tsp freshly squeezed lemon juice
1 tsp cinnamon
¼ tsp nutmeg
¼ cup apple butter
¼ cup date paste
¼ cup water
For the topping
¼ cup oat flour
1 tsp cinnamon
1 Tbsp apple butter
2 Tbsp water
Instructions
1. Preheat oven to 350 degrees F.
2. Prepare topping: Add granola, oat flour, cinnamon, apple butter, and water to a bowl. Stir until well combined.
3. In a separate bowl, mix apples with lemon juice.
4. In a separate bowl, mix the cinnamon, nutmeg, apple butter, date paste, and water. Add the apple mixture and stir well.
5. Divide apples evenly into six ramekins or an oven-safe glass pan.
6. Distribute topping over each ramekin, covering the apples in each one evenly. Gently press down on topping.
7. Bake for 30 minutes, until the apples are soft and the top is lightly browned.
8. Serve warm.
Cooking Tips
1. To make date paste, blend 1 cup pitted dates and 1 cup of water in a blender until smooth.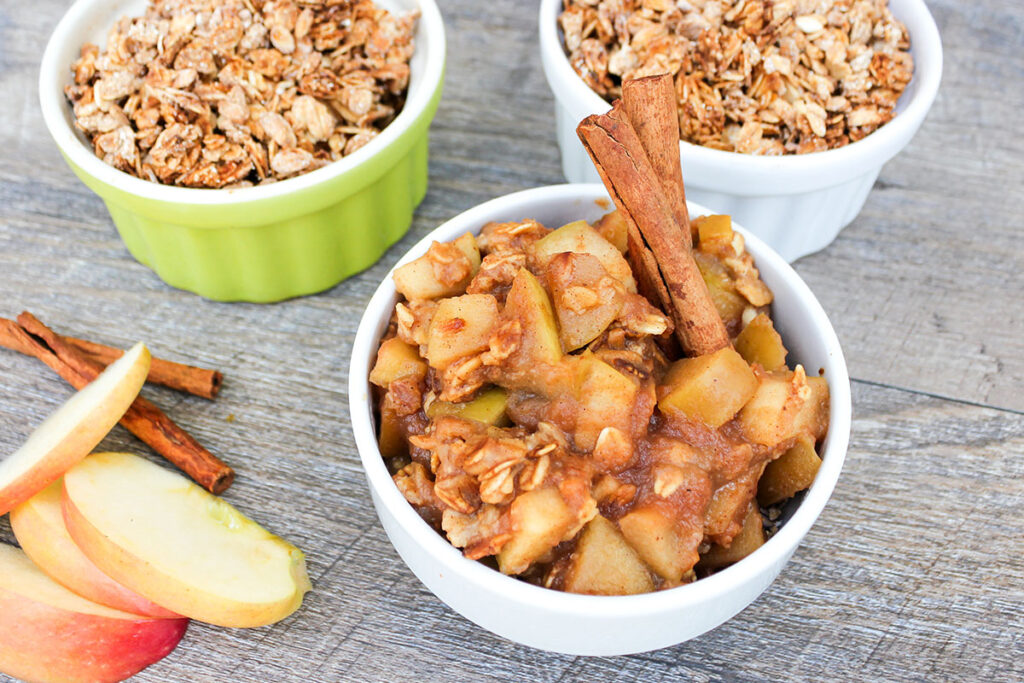 100% online, learn at your own pace
Instructor led format
No prerequisites
Continuing education credits