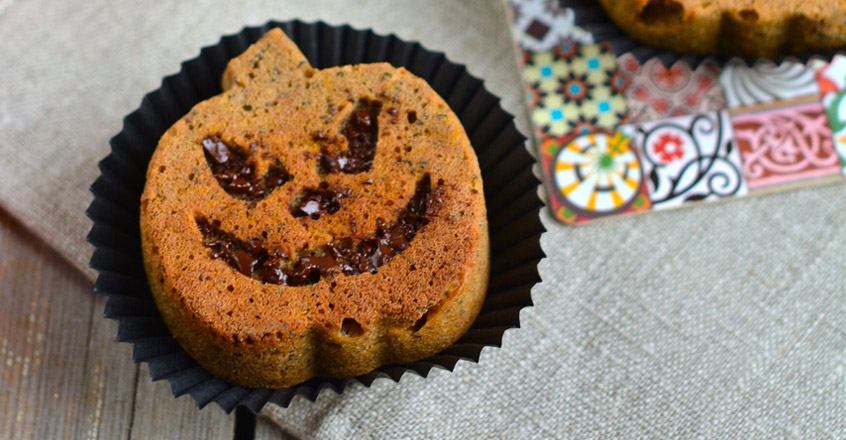 Ingredients
⅔ cup buckwheat groats, soaked
1 and ¼ cups oat bran
1 Tbsp tahini
1 and ¼ cups plant-based milk
⅓ tsp salt
2 tsp cinnamon
2 tsp ginger powder
⅛ tsp cardamon
⅛ tsp ground nutmeg
6 Medjool dates
2 Tbsp poppy seeds
3 tsp baking powder (aluminum free)
1 and ¼ cups raw butternut squash, finely grated
Instructions
1. Soak buckwheat groats overnight, then rinse and drain.
2. Heat oven to 350 degrees F (175 C ).
3. Grate the butternut squash finely.
4. Put all ingredients, except squash, poppy seeds and baking powder, into blender and blend into smooth batter.
5. Blend in the baking powder.
6. Finally mix in poppy seeds and grated squash.
7. Divide the batter between 12 muffin forms.
8. Bake in the middle rack for 35 minutes. Remove from oven and let cool.
Cooking Tips
1. You can replace tahini with any other nut or seed paste.
2. Freeze the leftover muffins and heat them up in the oven whenever needed.
100% online, learn at your own pace
Instructor led format
No prerequisites
Continuing education credits