Cacao & Banana Spelt Muffins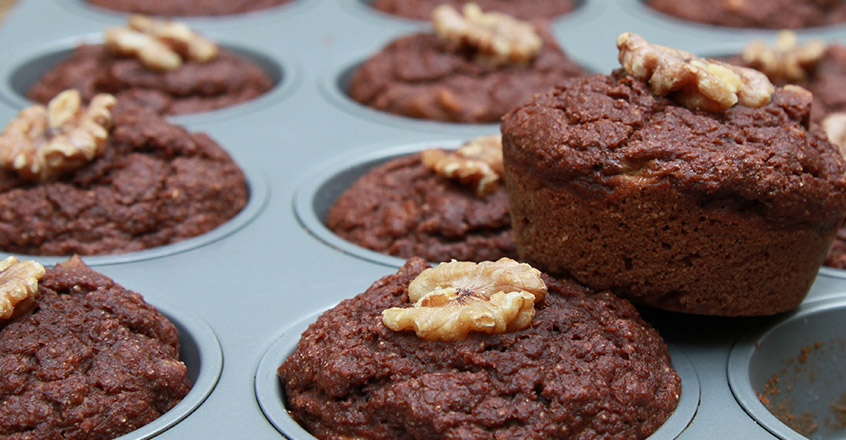 1 cup roughly chopped walnuts
1 Preheat oven to 350 degrees F.
2 Line muffin tin with cupcake papers.
3 Mash bananas in a large bowl.
4 Add almond milk, maple syrup, applesauce and mix together.
5 Add spelt flour, baking powder and cacao powder and mix well.
7 Pour mixture into muffin tins.
8 Bake for approximately 25 minutes or until an inserted knife comes out clean.
Copyright 2019 Center for Nutrition Studies. All rights reserved.