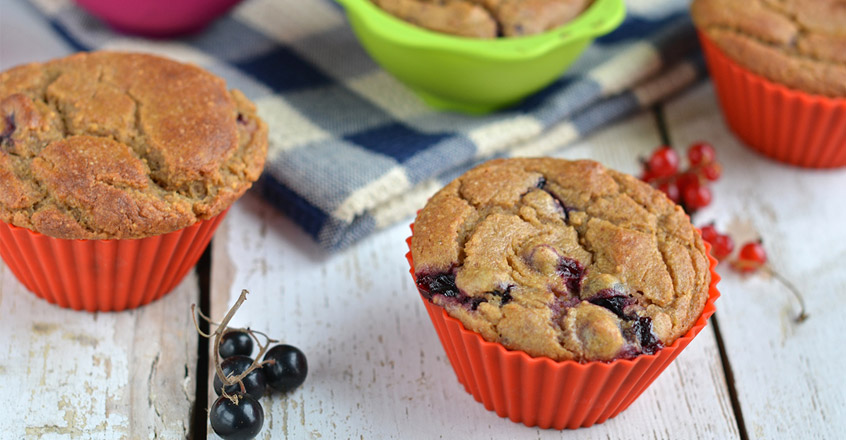 Ingredients
½ cup millet
½ cup buckwheat groats
4 dried figs, chopped
¾ cup oat milk
1 Tbsp applesauce
1 rounded Tbsp peanut butter
1 large ripe banana
Pinch of sea salt
2 heaping tsp baking powder
¾ cups blackcurrants, fresh or frozen (you can substitute any berry)
Instructions
1. Soak millet and buckwheat overnight (or all day) in separate bowls. Wash and drain.
2. Soak chopped figs in ¾ cup of non-dairy milk for at least 30 minutes.
3. Heat oven to 350 degrees F (175 C).
4. Put all ingredients except baking powder and blackcurrants in a blender and blend until smooth. Don't worry; it's supposed to be fairly liquid as the millet will swell up.
5. Blend in baking powder.
6. Lastly, mix in (DON'T BLEND) the blackcurrants with a spoon.
7. Divide the batter between 9 muffin forms and bake for about 35 minutes until the muffins are golden.
100% online, learn at your own pace
Instructor led format
No prerequisites
Continuing education credits