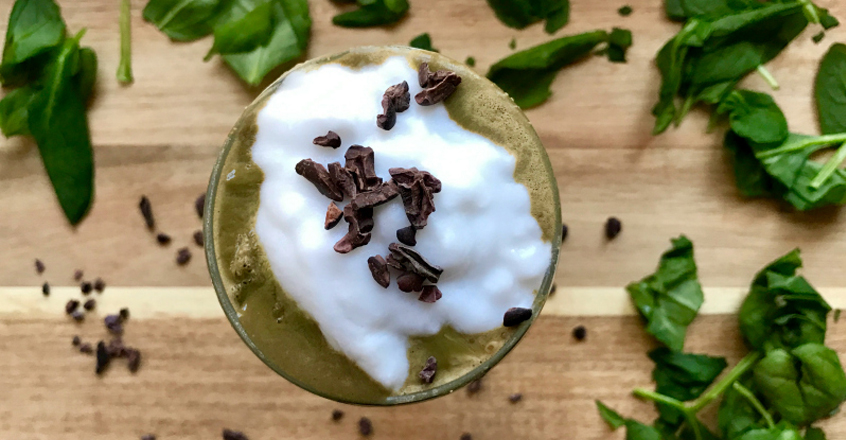 Ingredients
2 Tbsp raw cacao powder or cocoa powder
1 cup loose-leaf spinach or ½ cup frozen spinach
½ a frozen banana
1 pitted Medjool date
A tiny drop of peppermint extract or peppermint essential oil or fresh mint leaves
1 Tbsp cashew butter
½ tsp instant coffee (regular or decaf)
1 cup of unsweetened vanilla almond, soy, or cashew milk
½ cup cold water
4-5 ice cubes
Optional toppings - unsweetened plain non-dairy yogurt and raw cacao nibs
Instructions
1. Add all the ingredients except the toppings into a blender in the order listed.
2. Blend on low, then progress to high until thick and creamy.
3. Pour/scoop into a glass and leave enough at the top to add a dollop of unsweetened non-dairy yogurt and some raw cacao nibs (optional).
4. Freeze for 20 minutes to let it set up and get thicker as well as more frosty and tastier. Plus, freezing it helps bring out the sweetness even more.
Cooking Tips
1. You can drink this shake or eat it frozen with a spoon!
100% online, learn at your own pace
Instructor led format
No prerequisites
Continuing education credits