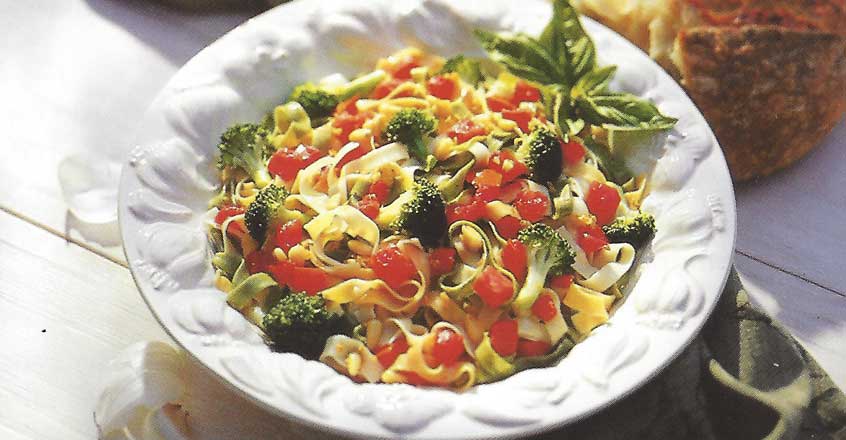 Ingredients
1 lb. broccoli
8-ounces fettuccine
4 large tomatoes, diced (or 28-ounce can chopped tomatoes)
2 Tbsp pine nuts
4 large garlic cloves, minced
¼ tsp salt (optional)
¼ tsp red pepper flakes (or pinch cayenne)
Instructions
1. Break or cut the broccoli into florets; peel and slice the stems into rounds. Steam the broccoli until it is just tender, about 5 minutes.
2. Boil the pasta until it is just tender. Drain and rinse quickly.
3. While the pasta is cooking, sauté the garlic, red pepper flakes or cayenne, and pine nuts in water for 1 minute. Add the tomatoes and cook over medium heat for 7 minutes. Add the broccoli.
4. Spread the pasta on a large platter and top with the sauce. Serve immediately.
100% online, learn at your own pace
Instructor led format
No prerequisites
Continuing education credits