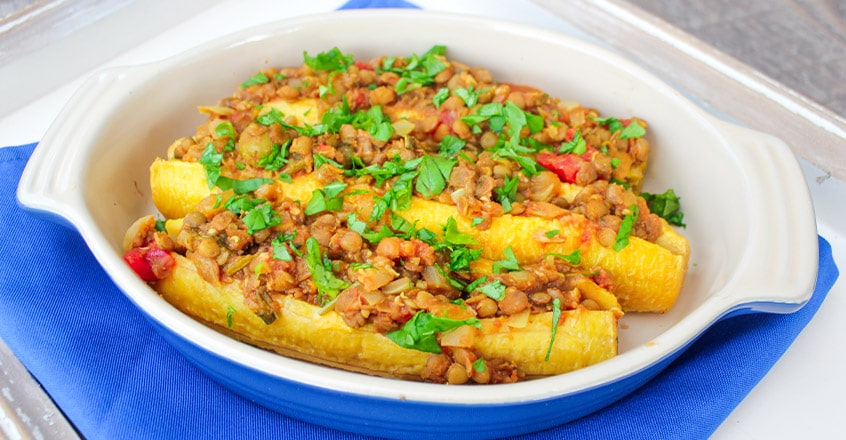 Ingredients
1 cup onion, finely diced
½ cup red/orange bell pepper, finely diced
2 Tbsp tomato paste
1 medium potato, diced
1 Tbsp red wine vinegar
½ cup vegetable broth
3 cups cooked lentils
1 tsp ground cumin
1 tsp oregano
1 small tomato, chopped
6 green olives, cut in half
4 cloves garlic, crushed
Salt and pepper or adobo, to taste
Cilantro, to taste
Instructions
1. In a skillet, sauté onion, pepper, and olives for 2 minutes.
2. Add tomato paste, chopped tomato, potato, red wine vinegar, vegetable broth, and spices, and cook for about 10 minutes or until potatoes are tender.
3. Add lentils and garlic and cook for 5 minutes.
4. Season with salt and pepper (or adobo) to taste.
5. Stir in cilantro and serve.
Cooking Tips
1. You can use balsamic or apple cider vinegar instead of the red wine vinegar.
100% online, learn at your own pace
Instructor led format
No prerequisites
Continuing education credits