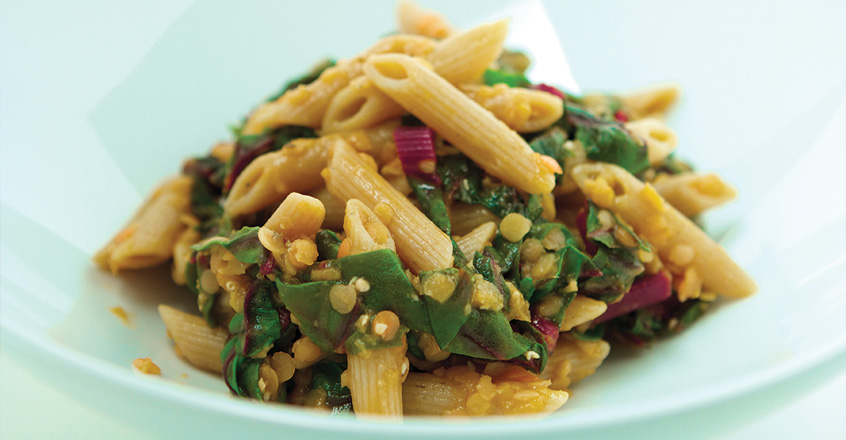 Ingredients
4 cups vegetable stock
1 cup red lentils
3 cloves garlic, minced
1 tsp dried thyme
12 oz whole grain penne
1 large bunch chard
sea salt and black pepper to taste
Instructions
1. Combine the vegetable stock, red lentils, garlic, and thyme in a large saucepan and bring to a boil over high heat. Reduce the heat to medium-low and cook the lentils for 20 minutes or until they are tender.
2. While the lentils are cooking, bring a large pot of salted water to a boil and add the penne. Cook according to package instructions. Drain and set aside while you finish the sauce.
3. When the lentils are tender, add the chard and cook for another 5 minutes.
4. Add the cooked pasta to the pan and season with salt and pepper to taste.
Cooking Tips
1. Make this dish with quick-cooking spinach or arugula for a change. The arugula adds a nice peppery bite.
100% online, learn at your own pace
Instructor led format
No prerequisites
Continuing education credits