Roasted Carrots, Potatoes and Onions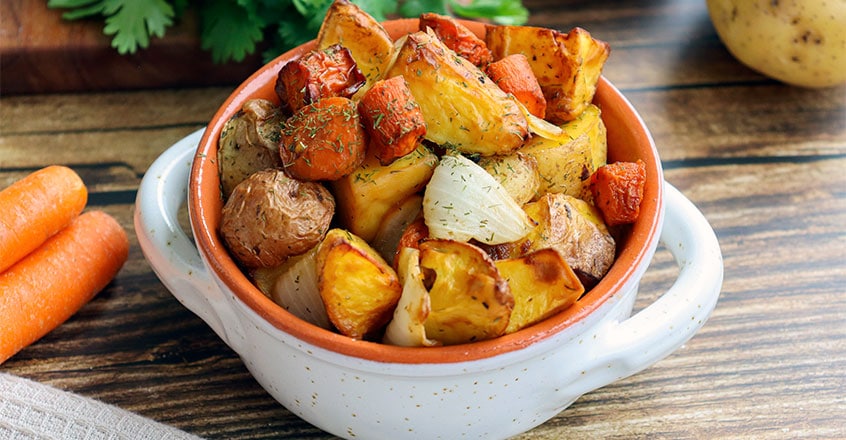 What You'll Need
---
1 ½ lbs Yukon Gold potatoes, chopped into ¾-inch cubes
1 ½ lbs carrots, chopped into ¾-inch pieces
1 large onion, diced into ¼-inch pieces
½ cup water (or more, if needed)
Salt (optional) and pepper, to taste
Creole seasoning, to taste
1 tsp dried dill for garnish
How to Make It
---
1 Preheat oven to 400 degrees F.
2 Place vegetables in a large nonstick roasting pan with ¼ cup water. Add the seasoning (except dill) and combine gently.
3 Roast uncovered for 40 minutes, then stir gently, and add another ¼ cup of water (or slightly more) if needed. Continue to roast for another 20 minutes, or until all of the vegetables are nice and tender. Remove from oven.
Cooking Tips
Use a good quality nonstick roasting pan.
Let your vegetables begin to caramelize before roasting.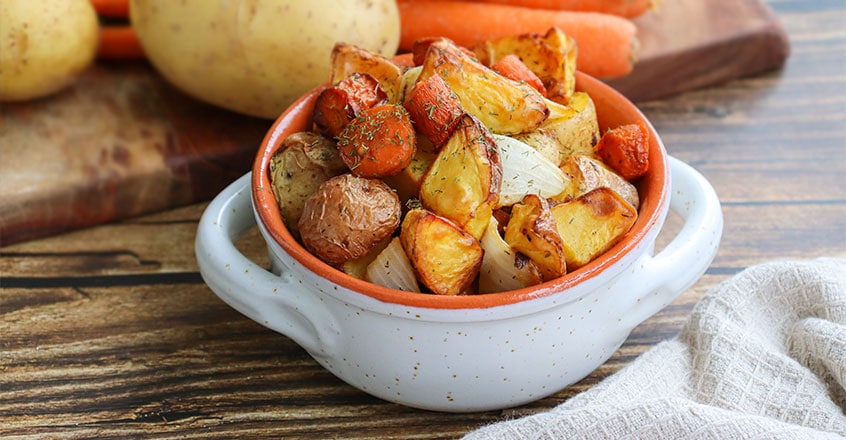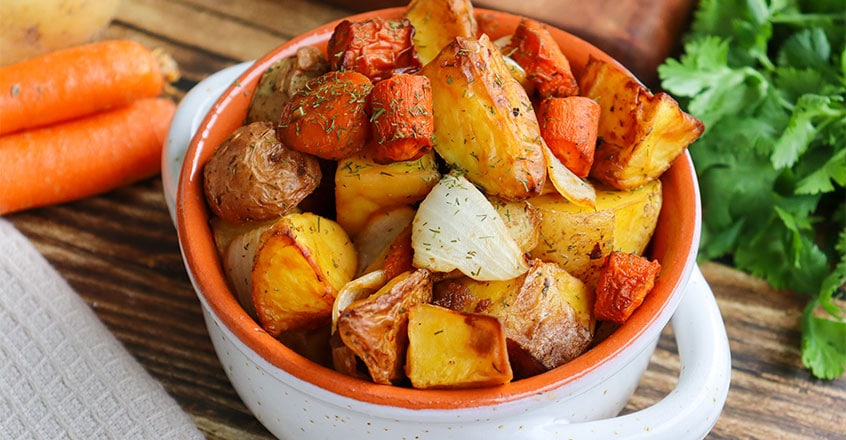 Copyright 2022 Center for Nutrition Studies. All rights reserved.