Black Beans and Greens Over Rice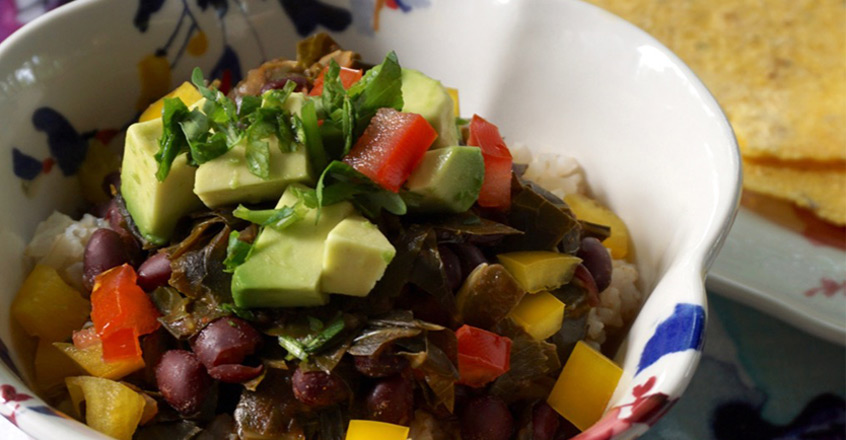 What You'll Need
---
1 15 oz can black beans drained and rinsed or 2 cups cooked
4 cups raw greens, stems removed, and leaves rinsed and chopped
Salt (optional) and pepper to taste
How to Make It
---
1 Heat black beans in a large saucepan. Stir in salsa, and then add the chopped greens. Cover to steam until tender. Season to taste with salt (optional) and pepper.
2 Serve over warm brown rice. Garnish with avocado, chopped tomatoes, diced bell peppers, and fresh cilantro or basil. Serve along with toasted corn tortillas, if desired.
Copyright 2022 Center for Nutrition Studies. All rights reserved.