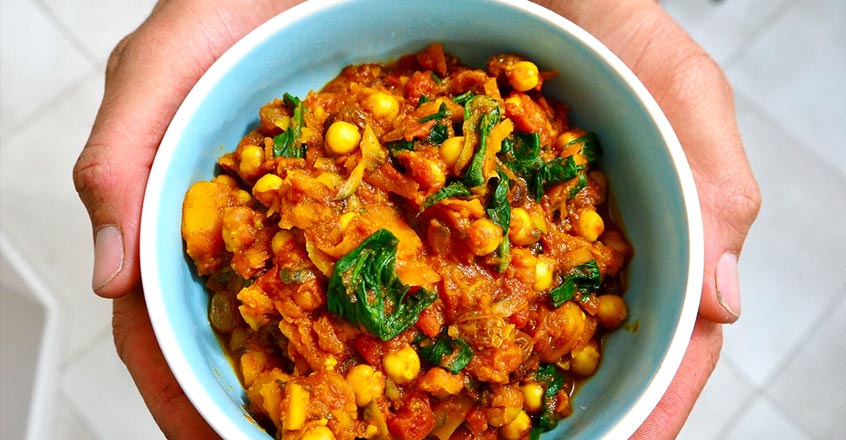 Ingredients
1 can (15 oz.) chick peas, drained and rinsed
1 cup squash, cut into small pieces (kabocha, butternut etc.)
1 carrot, grated
1 zucchini, grated
1 can (15 oz.) diced tomatoes or 4 fresh tomatoes diced
3 Tbsp raisins
2 cups baby spinach
1 tsp garam masala or curry powder
1-2 gloves garlic, diced
1 tsp ground ginger
1 tsp ground cumin
1½ tsp turmeric
1 tsp maple syrup (optional)
½ cup vegetable broth
Instructions
1. Add garlic, ginger and spices with a little broth to your pot and combine over medium heat.
2. Add carrot, zucchini and squash and stir until well mixed.
3. Add can of tomato/fresh tomatoes, stock, raisins and garbanzo beans. Cover and simmer for 7-10 minutes (or until vegetables are soft), stirring occasionally.
4. Add maple syrup and spinach about 2 minutes before taking pot off heat – stir well.
5. Serve with quinoa or brown rice.
6. If possible store in fridge overnight to let flavors infuse.
100% online, learn at your own pace
Instructor led format
No prerequisites
Continuing education credits