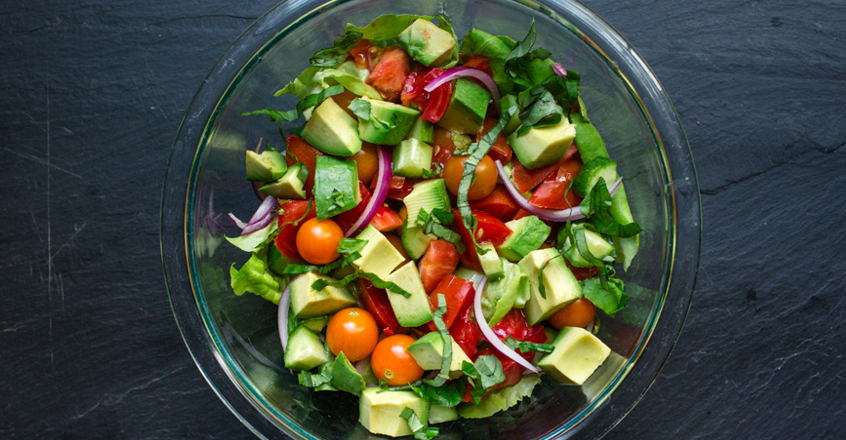 1 ripe avocado (just barely soft to the touch--not overripe)
¼ red onion - sliced thinly (optional)
1 Peel cucumber, quarter longwise, then cut into chunks.
2 Peel and seed avocado, cut the flesh into small chunks.
3 Cut ends off of Roma tomatoes, quarter longwise, then slice into chunks.
4 Mix vegetables together, toss with vinegar and black pepper.
5 Serve on a bed of spinach or your favorite salad greens.
Copyright 2020 Center for Nutrition Studies. All rights reserved.