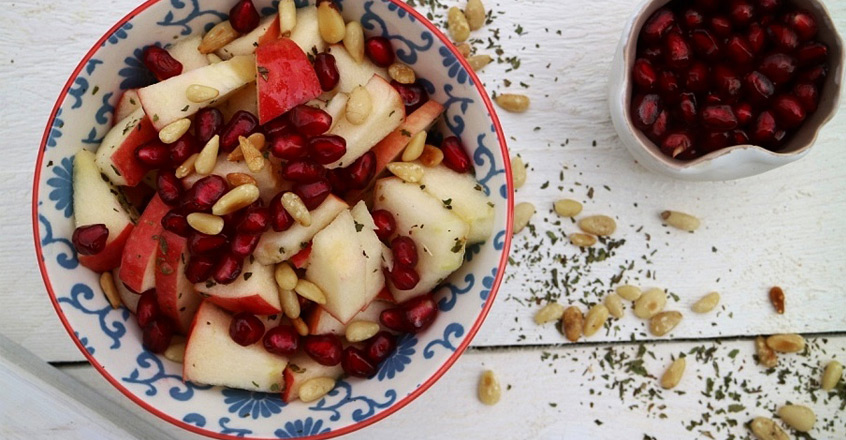 Ingredients
1 medium apple, diced
1 Tbsp lemon juice
1 tsp maple syrup
½ tsp dried mint
1 Tbsp pomegranate seeds
1 tsp pine nuts
Instructions
1. In a pan, toast the pine nuts until golden brown, stirring constantly. Put aside.
2. In a small bowl, toss the diced apple with lemon juice, maple syrup, dried mint and mix.
3. Sprinkle with pomegranate seeds and pine nuts.
Cooking Tips
1. For this salad, use a firm-fleshed apple like Pink Lady, Kanzi or Braeburn. You can substitute sunflower seeds for the pine nuts.
100% online, learn at your own pace
Instructor led format
No prerequisites
Continuing education credits