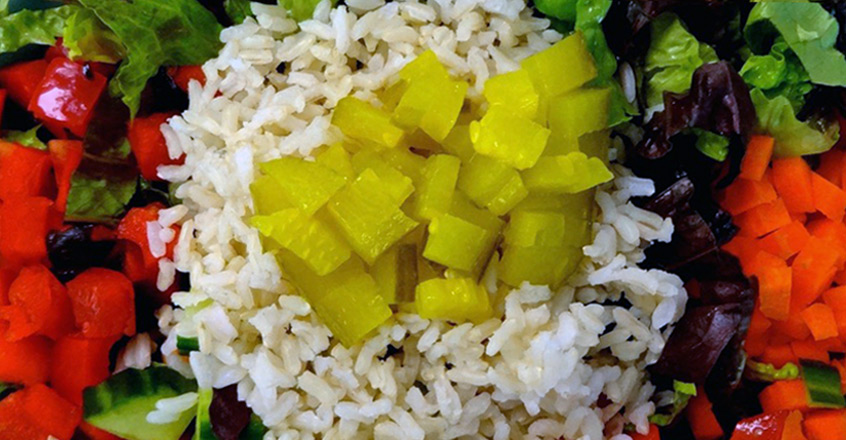 Ingredients
1-2 cups fresh salad greens (red romaine, baby spinach, baby kale, radicchio, etc.)
1-2 cups variety of raw or steamed chopped vegetables (carrots, celery, zucchini, bell peppers, broccoli, etc.)
½-1 cup cooked whole grain and/or starchy vegetable (brown rice, quinoa, butternut squash, corn, etc.)
½ cup cooked beans (black beans, chickpeas, edamame, hummus, tofu, tempeh, etc.)
Instructions
1. Place a bed of fresh greens at the bottom of your bowl.
2. Over the greens, place next to one other, just like friendly neighbors, the other vegetables, along with grains and beans.
3. Garnish with your choice of fresh herbs, dried fruit, olives, diced dill pickles, raw nuts, etc.
4. Top with a no-oil dressing such as salsa, flavored vinegar, fresh-squeezed citrus juice etc.
100% online, learn at your own pace
Instructor led format
No prerequisites
Continuing education credits