Lamb's Lettuce with Oranges & Pink Peppercorns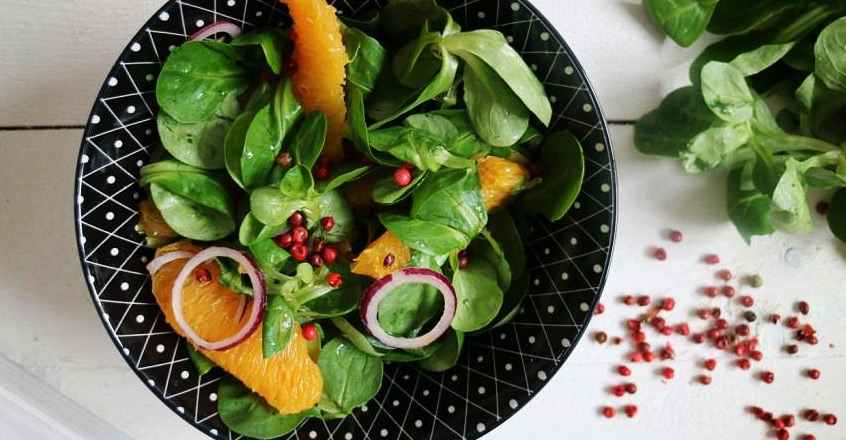 What You'll Need
---
1 head lamb's lettuce, washed and torn into bite-size pieces
3 oranges, peeled and sectioned
1 small red onion finely sliced
3 Tbsp freshly squeezed orange juice
1 Tbsp sweetener of choice
How to Make It
---
1 In a bowl, combine lamb's lettuce, oranges and onion slices.
2 In a small bowl, combine red wine vinegar, freshly squeezed orange juice, sweetener and sea salt. Mix with salad ingredients. Sprinkle with pink peppercorns.
Cooking Tips
Garnish with toasted nuts or seeds.
Copyright 2022 Center for Nutrition Studies. All rights reserved.