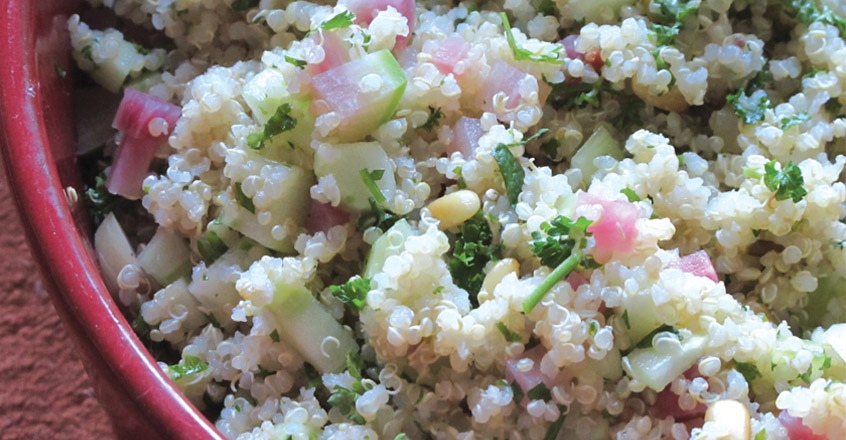 Ingredients
5 cups quinoa
10 cups water
2 bunches red radishes
1 large bunch mint leaves, finely chopped (½ cup)
6 lemons, juiced (~1 cup)
1 tsp sea salt
3 Tbsp umeboshi plum vinegar
6 Tbsp raw pine nuts
6 medium cucumbers, peeled and diced small
1½ bunches fresh parsley, finely chopped (~3 cups loosely packed)
Instructions
1. Rinse quinoa and strain. Add water. Bring to a boil, reduce heat to low, cover and cook for 20 to 25 minutes. Allow to cool.
2. Prepare radishes. Finely dice, quickly blanch and cool.
3. Mix mint, lemon juice, salt and vinegar. Add this mixture to the quinoa.
4. Toast pine nuts in a small skillet on a low flame for a few minutes, stirring frequently.
5. Fold in blanched radishes, cucumbers, pine nuts and parsley.
100% online, learn at your own pace
Instructor led format
No prerequisites
Continuing education credits