Red Cabbage and Mango Slaw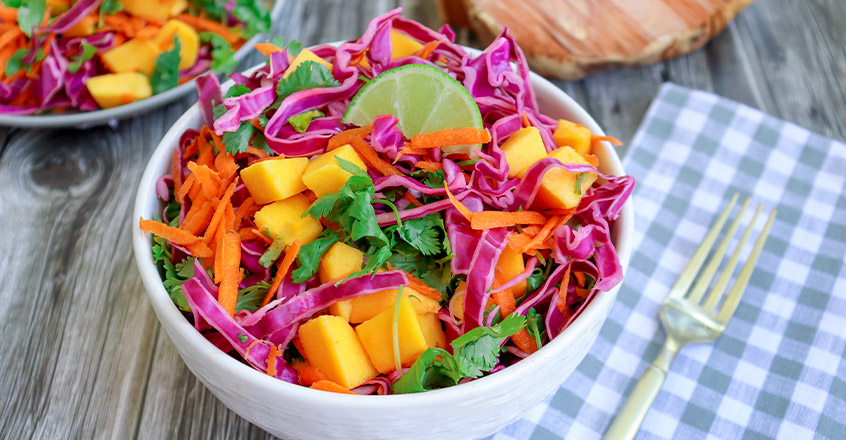 What You'll Need
---
4 cups red cabbage, shredded
4 carrots, peeled and chopped or shredded
¾ cup fresh cilantro, chopped (or to taste)
Juice of 1 large lime, freshly squeezed
Splash or 2 of balsamic vinegar (to taste)
Sprinkle of Kosher salt (optional)
How to Make It
---
1 In a large bowl, mix together cabbage, carrots, mangos, and cilantro. Add lime juice, balsamic vinegar, and salt and toss completely. Taste for seasonings and adjust if needed.
2 Allow slaw to chill completely, and mix again very well just before serving.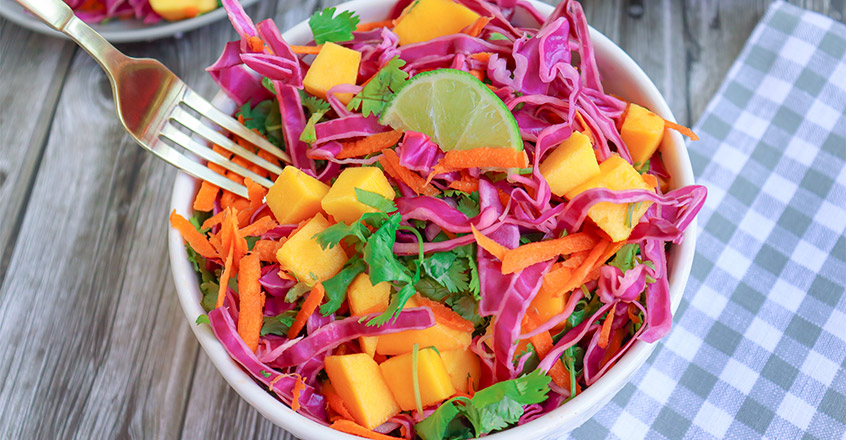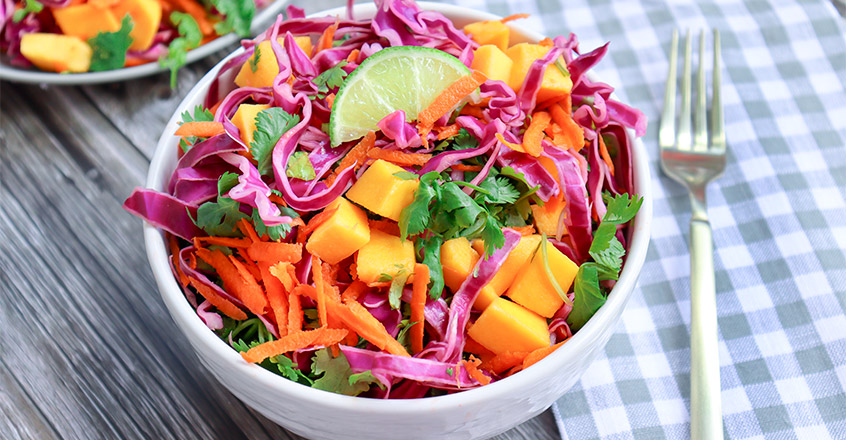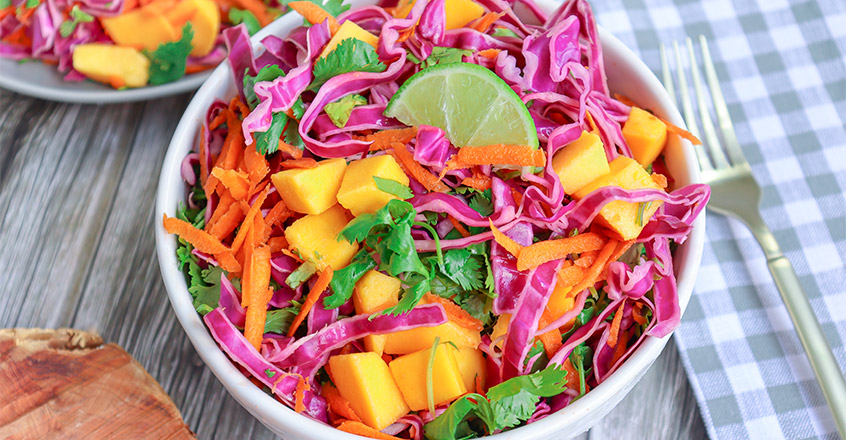 Copyright 2022 Center for Nutrition Studies. All rights reserved.