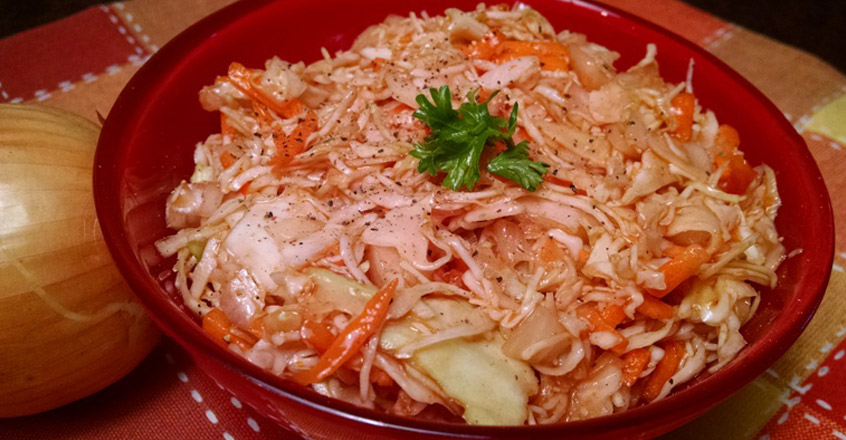 Ingredients
1 14 oz package of cole slaw or 1 pound fresh sliced cabbage
1 medium onion, minced
⅓ cup ketchup
¼ cup apple cider vinegar
2 Tbsp sweetener, agave, etc.
1 tsp salt (optional)
1 tsp paprika or smoked paprika
½ tsp ground pepper
1 tsp hot sauce (optional)
Instructions
1. In a large mixing bowl, add coleslaw (or cabbage) and onion.
2. In medium bowl, whisk together ketchup, vinegar, sweetener, salt, paprika, pepper, and hot sauce.
3. Pour wet mixture into bowl with cabbage and onion.
4. Mix thoroughly and place in refrigerator to marinate for 1 hour or more. Serve chilled.
100% online, learn at your own pace
Instructor led format
No prerequisites
Continuing education credits