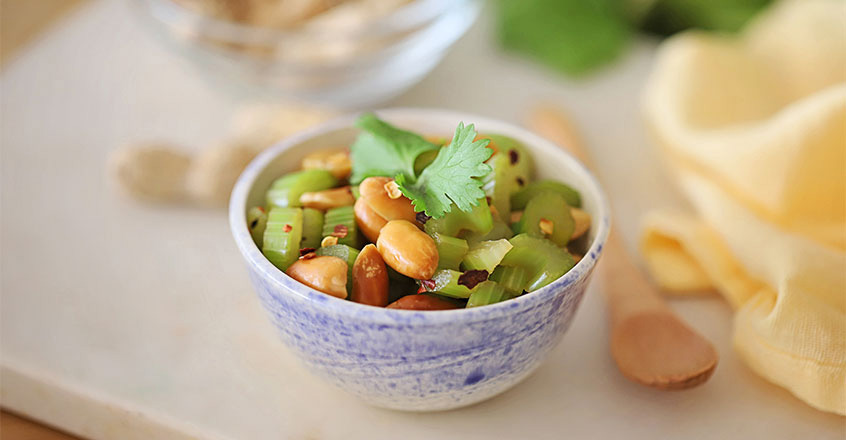 Ingredients
4 large stalks of celery
¼ cup raw peanuts, shelled
1 tsp vinegar
2 Tbsp fruit juice
2 Tbsp dried red pepper flakes (optional)
salt to taste
Instructions
1. Dice celery and blanch in boiling water for about 3 minutes. Rinse immediately in cold water and set aside.
2. Place peanuts in a small saucepan and cover with cold water. Bring to a boil and simmer for 15 minutes or until soft. Strain.
3. Combine peanuts and celery and add red pepper flakes, vinegar, juice, salt and pepper and toss until all the ingredients are well mixed.
100% online, learn at your own pace
Instructor led format
No prerequisites
Continuing education credits