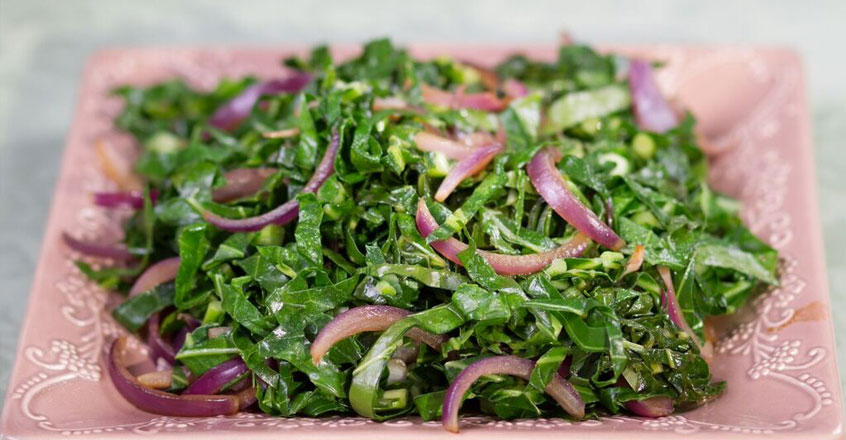 What You'll Need
---
1 bunch collard greens, stems removed
1 red onion, thinly sliced
4-5 garlic cloves, minced
1 Tbsp apple cider vinegar
How to Make It
---
1 Stack 4 or 5 collard leaves. Roll the leaves tightly into a long tube. Hold the tube tightly with one hand while you cut very thin crosswise slices with the other. The smaller the cut, the more tender the collards will be ¼-inch thick ribbons is ideal. Repeat with the remaining collard leaves.
2 In a large nonstick skillet over medium-high heat, sauté the onion and garlic in a small amount of water until the onion begins to soften and caramelize, about 8 minutes. Add the collards, vinegar, maple syrup, paprika, salt, and pepper and sauté for 3 to 5 minutes, just until wilted and bright green. Serve warm.
Copyright 2022 Center for Nutrition Studies. All rights reserved.