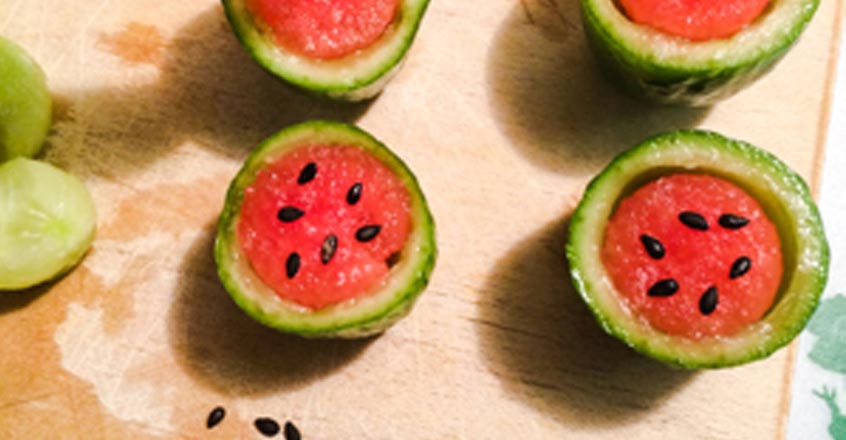 Ingredients
2 baby cucumbers
Chunk of watermelon heart- preferably dense and bright with minimal seed-pittingr
Pinch of black (toasted) sesame seeds)
Instructions
1. Begin by trimming the ends of the cucumbers, then cut a 2″ piece off each end.
2. Set the middle section aside for other use (salads, etc).
3. Stand each half-round piece on its end and use the small end of a melon baller to scoop a half-sphere out of each.
4. Use the same technique to carve identical pieces out of the watermelon heart, and fit them into the cucumber, flat side up.
5. If it doesn't sit flush, you can carefully trim the excess with a paring knife.
6. Finish by pressing a moist finger to the black sesame seeds and using it to scatter them on the surface of the melon.
Cooking Tips
1. You will need a melon baller and sharp knife.
100% online, learn at your own pace
Instructor led format
No prerequisites
Continuing education credits