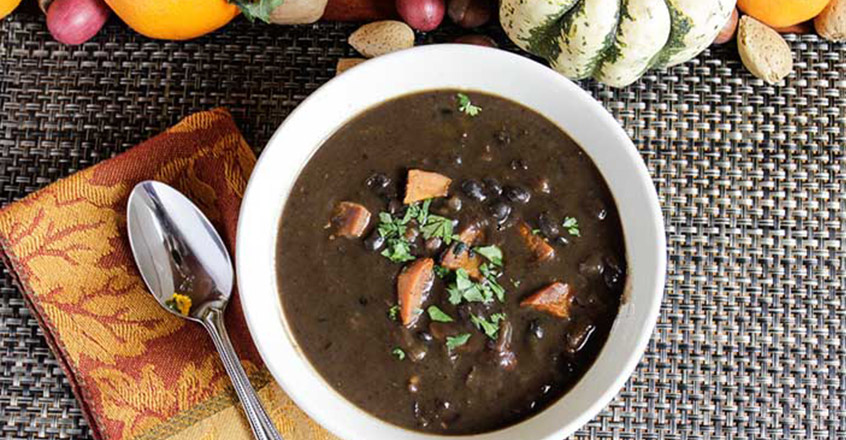 Ingredients
1 large onion diced
1 large sweet potato peeled and cubed about ½-inch
1 large red bell pepper, diced
2 stalks celery diced
2 15 oz cans black beans, drained and rinsed
1 box vegetable stock
2 cups water
1 tsp ground cumin
½ tsp ground coriander
½ tsp salt (optional)
½ tsp ground pepper
1 Tbsp cilantro, minced
Instructions
1. Water sauté the onion, sweet potato, red bell pepper and celery to soften.
2. Add the beans, 2 cups water and all of the vegetable stock.
3. Add cumin, coriander, salt and pepper.
4. Simmer on medium until the vegetables and sweet potatoes are soft, about 30 minutes.
5. Puree about 1/2 of the soup and return to the pot. You can also use an immersion blender, to make it creamy. Heat through.
6. Serve topped with cilantro.
100% online, learn at your own pace
Instructor led format
No prerequisites
Continuing education credits