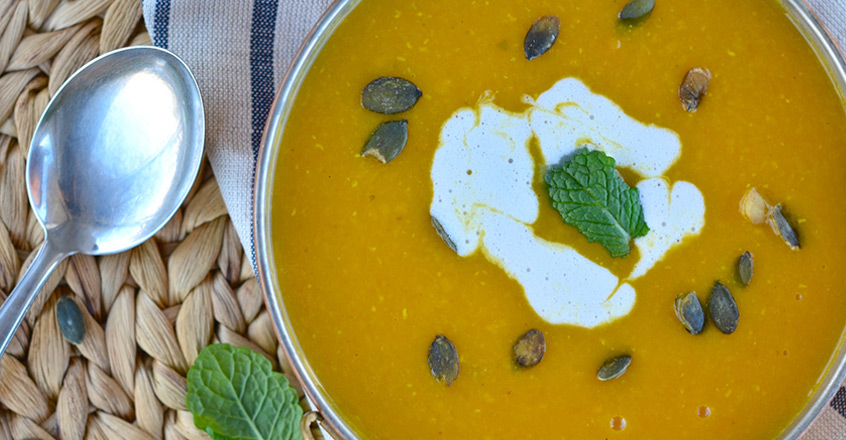 Ingredients
2 Tbsp onion flakes
1 tsp garlic powder
½ tsp ginger powder
½ tsp turmeric
½ butternut squash (about 3 cups of cubes)
½ sweet potato
1 small potato
¼ cup red lentils
salt and black pepper to taste
¼ cup coconut cream (optional)
Instructions
1. Throw onion, garlic, ginger and turmeric into a pot.
2. Chop and peel butternut squash, potato and sweet potato and add to pot.
3. Rinse and drain red lentils and add to pot as well.
4. Fill the pot with water – just a bit above the vegetables.
5. Bring to boil and simmer for 17-20 minutes until the lentils are soft.
6. Purée with immersion blender and add boiled water if the soup is too thick.
7. Finally add coconut cream and salt/pepper to taste.
Cooking Tips
1. If you want to use fresh onion, garlic and ginger, chop one small onion, and mince 2 garlic cloves and a 1/2 inch piece of ginger root. Sauté for 5 minutes and then add all the other ingredients.
100% online, learn at your own pace
Instructor led format
No prerequisites
Continuing education credits