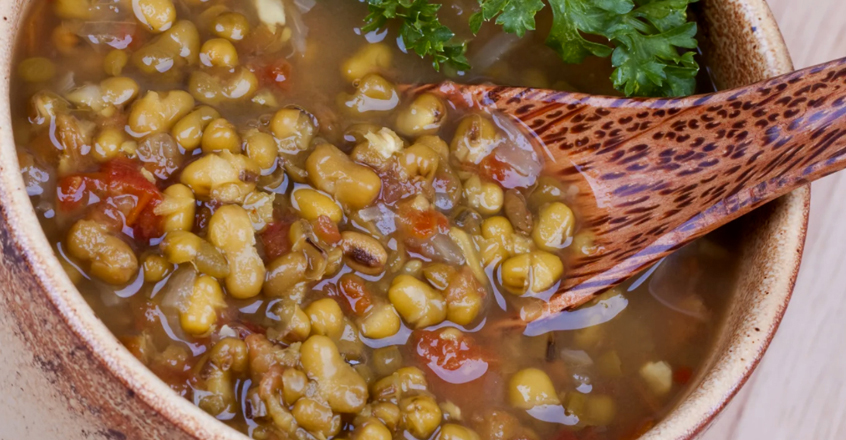 What You'll Need
---
1 onion, peeled and diced
1 carrot, peeled, cut lengthwise and then sliced into half-moon shapes
Sea salt, to taste (optional)
Ground pepper, to taste (optional)
Red pepper flakes, to taste (optional)
How to Make It
---
1 Wash the beans and transfer them into a saucepan. Cover them with water, bring to a boil and simmer until beans are cooked (about 30 - 45 minutes).
2 Meanwhile, sauté the onions in a little water for about 5 minutes and then add the carrots. Let the carrots cook for 10 minutes on low heat.
3 Add the tomato paste, spices and mix into the vegetables. Transfer into the saucepan with boiled beans; add enough water to cover the beans.
4 Bring to low simmer for 5 minutes and serve.
Cooking Tips
If you can't find mung beans at your local supermarket they can be found in Indian or Chinese markets or online.
Mung beans are one of the few legumes that do not need pre-soaking.
Copyright 2022 Center for Nutrition Studies. All rights reserved.