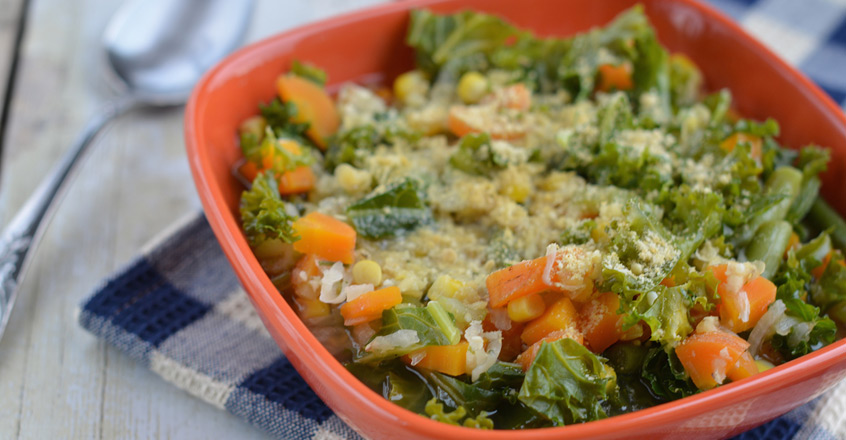 Ingredients
2 Tbsp onion flakes
1 tsp powdered garlic
1 rounded tsp vegetable broth powder
½ cup dry red lentils, washed
1 large carrot, chopped
½ cup sweet corn
1 cup green beans, fresh or frozen
4 kale leaves, chopped and stems removed
Water
Instructions
1. In a separate pot or kettle, boil enough water to cover all of the ingredients. Put all ingredients except kale in a pot and cover with boiling water. Simmer covered for 13 minutes adding water as the lentils swell. You can choose to make a thicker or a more liquid soup.
2. 6 minutes before the soup is done, add chopped kale on top. Don't mix the kale in, but let it steam instead.
3. Let the soup cool a bit and serve with nutritional yeast and fresh parsley.
100% online, learn at your own pace
Instructor led format
No prerequisites
Continuing education credits