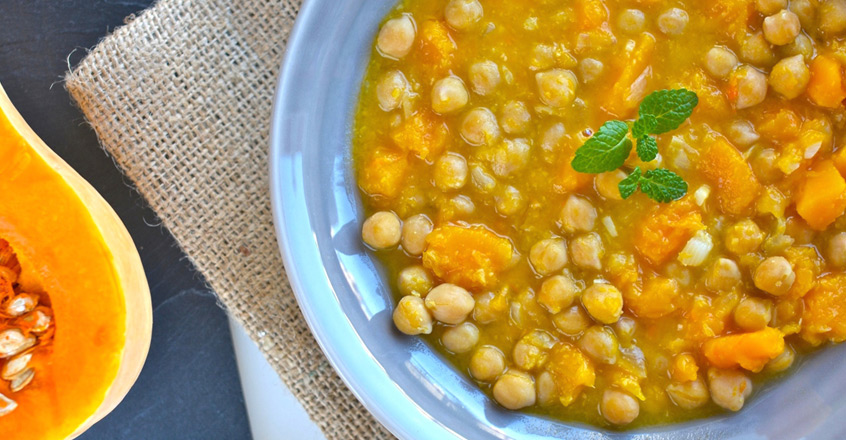 What You'll Need
---
2 large garlic cloves, minced
3 cups butternut squash, cut into small cubes
2 cans chickpeas, drained and rinsed
A splash of light coconut milk
How to Make It
---
1 Sauté onion and garlic with a few Tbsp of water for 3 minutes.
2 Add butternut squash and chickpeas and enough water to cover the ingredients by ⅓.
3 Bring to boil and simmer covered for 15 minutes. Stir occasionally.
4 With an immersion blender, blend a few times directly in the pot to give the stew more thickness.
5 Add a splash of coconut milk and salt to taste, stir and serve.
Cooking Tips
Use any squash suitable for soups and stews – hubbard, kabocha, or pumpkin.
Add a little curry powder for additional flavor
Green the stew up buy adding some chopped kale, chard or spinach a few minutes before the stew is done.
Copyright 2022 Center for Nutrition Studies. All rights reserved.