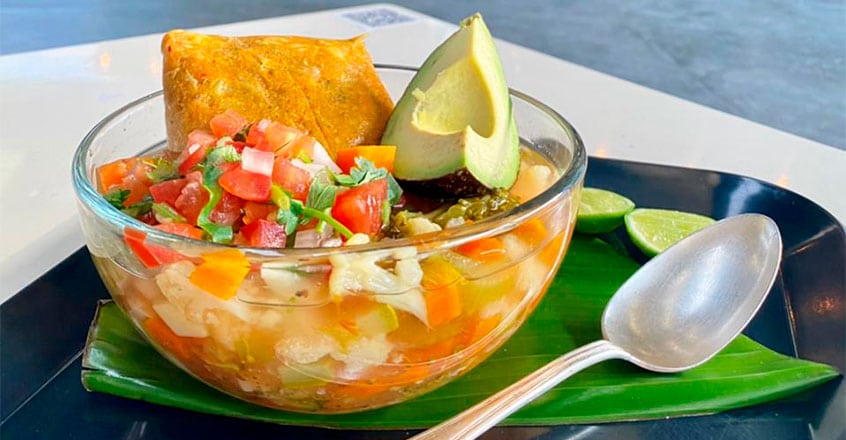 Ingredients
1 ¾ cup diced carrots
1 cup cauliflower, cut into small pieces
1 cup diced zucchini
1 cup broccoli, cut into small pieces
1 cup ​​ celery, diced small
⅔ cups potato, diced
2 garlic cloves, finely chopped
½ white onion, diced
½ bunch cilantro, chopped
2-3 Tbsp of veggie seasoning (see recipe)
10 cups of water
Veggie Seasoning
1 Tbsp paprika
1 Tbsp ground turmeric
1 tsp ground black pepper
1 tsp ground cumin
2 cloves of garlic
½ medium onion, chopped
¼ cup celery, chopped
½ cup of water
1 Tbsp nutritional yeast
Juice of 1 lemon
1 ½ Tbsp of sea salt
Instructions
1. Place all the ingredients for the veggie seasoning in a blender and process until well incorporated. Set aside. Note that you will have extra seasoning left.
2. In a large pot, bring the water to a boil. Add the potato and the carrot, and cook for 5 minutes.
3. Add the rest of the vegetables and remaining ingredients.
4. Cook for 15-20 minutes and serve.
100% online, learn at your own pace
Instructor led format
No prerequisites
Continuing education credits