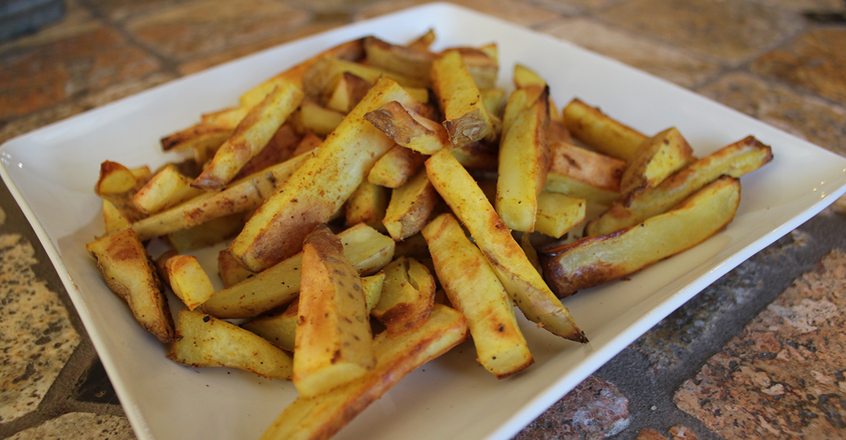 4 medium-large Yukon gold potatoes
Sea salt and pepper to taste
1 Preheat oven to 425 degrees F.
2 Cut the potatoes in wedges or regular French fry shape about ½ to ¾ inch thick.
3 Place the potatoes in a deep saucepan, cover with water and bring to a boil.
5 Drain well and place in a mixing bowl.
6 Add the seasonings and toss the potatoes so they are evenly coated.
7 Place in a baking dish lined with a silicone liner or parchment paper. Avoid stacking them so they cook evenly.
8 Bake for 35-40 minutes or until crisp. Enjoy!
Cooking Tips
These make delicious "home-fries" as well! Just cut them in cubes instead of wedges.
Try adding different seasongs such as curry powder or smoked paprika
Copyright 2021 Center for Nutrition Studies. All rights reserved.