New meat substitutes are appearing on grocery store shelves all the time, and many may be healthier than their animal-based counterparts. But are they actually good for you? And if not, what should you eat instead? You might love a good burger, hot dog, or pepperoni pizza, but the vegan versions of these classic animal-based foods are usually high in fat, salt, and other unhealthy processed ingredients. The good news is, it's not that difficult to make healthier versions of the meat alternatives on the market. The following list has some of my favorite meat alternatives and descriptions for how I like to use them.
Tofu
Tofu has been around for over 2,500 years. It is a great meat substitute because of its versatility: you can press it, crumble it, marinate it, and bake it into many dishes. I make Oven Fried Tofu more than almost any other dish because it reminds me of my mom's fried chicken. I sometimes add barbecue sauce to it when it comes out of the oven, or I cook it in any number of dishes that call for a lightly breaded chicken. While my tofu doesn't look like Mom's fried chicken (fine by me), it has that delicious fried flavor without the oil.
Soy Curls
Soy curls are my latest obsession. I had heard about them for a few years from friends, but I was not convinced. I assumed they were probably not much better for you than TVP, a highly processed version of soy protein. But when a good friend who is also plant-based told me that she ate them regularly and loves them, I thought I better give them a try. Turns out I was wrong!
Soy curls are made from cooked whole soybeans that are dehydrated and textured without added chemicals (unlike TVP). To prepare soy curls, you rehydrate them, squeeze out the excess liquid, and then marinate them or cook them in whatever recipe you want. They have a very chewy texture and are high in fiber, even more so than tofu. They have a very neutral flavor and little aftertaste, so they adapt well to any number of dishes. I like to dredge them in a mixture of almond meal, nutritional yeast, and garlic—like I do with Oven Fried Tofu—and bake them. They develop a nice crust with a texture similar to fried clams. In fact, I recently ate them dipped in cocktail sauce, and they were delicious! You can also grind them coarsely in the food processor until they resemble a dried hamburger texture, rehydrate them, and use them like you would ground meat for tacos, sloppy Joes, etc.
The thing I love about soy curls is that you buy them dehydrated, which means they keep well, so you can always have some on hand, and they only take 10 minutes to rehydrate. The downside is that they are not as widely available in stores as tofu, but I buy a six-pack online and then have them whenever I want.
Tempeh
Tempeh is a soy product made by fermenting soybeans and pressing them into cakes. It often includes grains, like rice or millet, and other beans. It originated in Indonesia but has gained international popularity because its texture is similar to ground meat. It is also considered one of the more highly digestible soy foods. I make tacos, sloppy Joes, and sausage crumbles with it, but it can have a bitter aftertaste, so it is usually steamed and cooked with strongly flavored marinades. Tempeh, like tofu, is readily available in most grocery stores.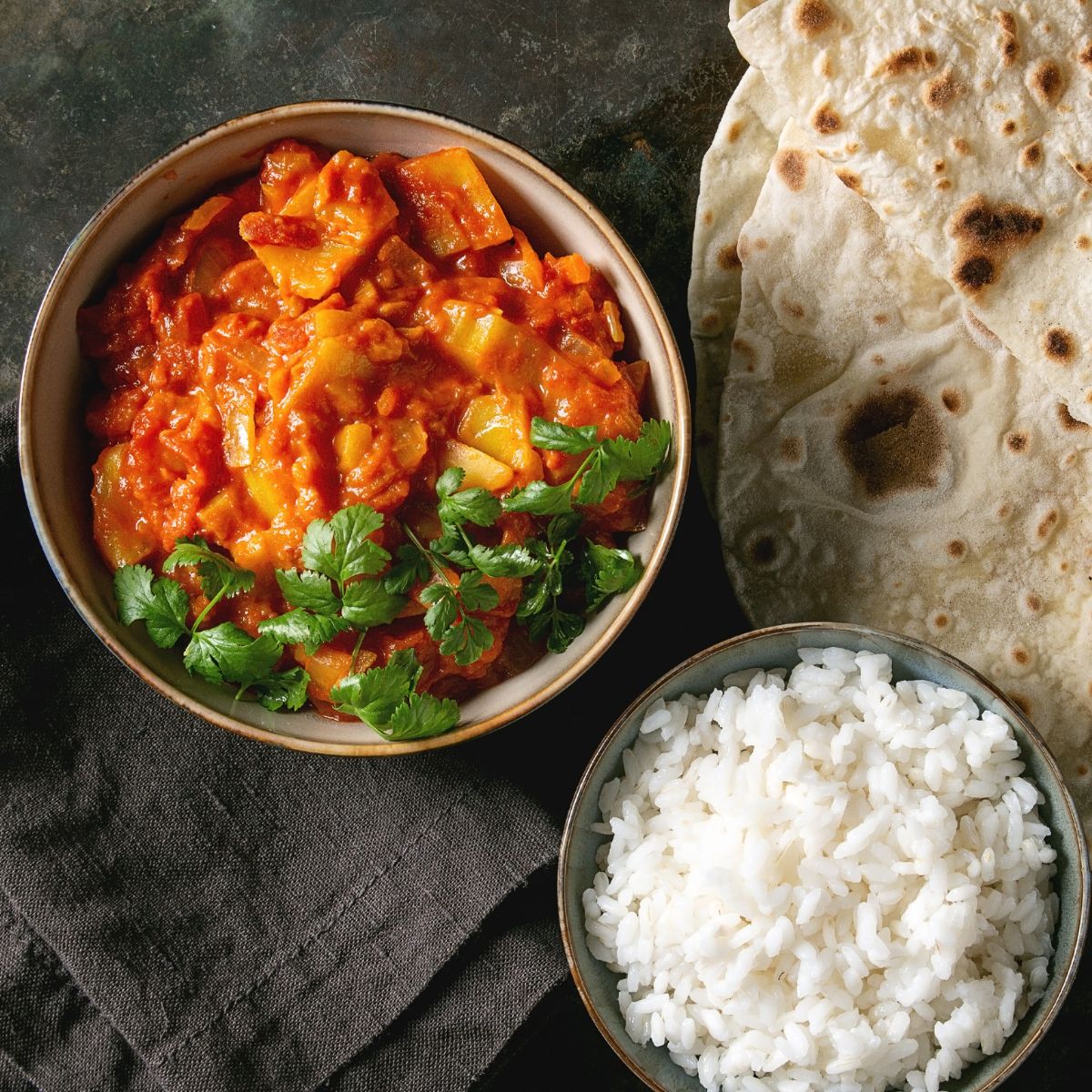 Jackfruit
Jackfruit quickly became one of my favorite plant-based meat substitutes. It takes on the flavor of whatever seasoning you add to it, and even though it has a meaty texture, it is practically fat-free. It makes great "shredded beef," it is perfect in a pot pie, and you can use it in plant-based recipes for pulled pork or chicken salad. You can buy it fresh, though it can be challenging to process; I usually buy organic young jackfruit canned and keep some in the pantry.
Beans and Legumes
The first whole food, plant-based burgers I ever had were made with black beans or lentils. It was the eighties, after all—there weren't as many meat substitutes as today, and we didn't spend as much energy making vegetables look and taste like meat. Bean burgers are still common on restaurant menus, and chefs are getting more creative with making them "meatier." One of my favorite restaurants makes a delicious flame-grilled bean and rice burger. Here is my version of that delicious burger.
Grains
Many grains make good meat substitutes. Depending on what you use, some will resemble meat more than others. I like to use coarse grain bulgur to make burgers, mixing it with beans and spices, but my favorite grain for "meat" dishes is millet. I love it because it is inexpensive and readily available in most grocery stores. It's also full of fiber, vitamins, and minerals, and when you cook it a certain way, it binds well with itself. Seasoned, shaped into a loaf, and baked, it makes an awesome meatloaf, but you can also crumble it after baking it and make it into sloppy Joes. I also make it into meatballs and sausage crumbles for pizza.
Vegetables
I can't finish this article without mentioning some of the amazing things you can do with vegetables to replace meat. Carrot Dogs are a popular replacement for traditional hotdogs, and though I was skeptical at first, I found that with the right seasoning, they can be really good.
Eggplant Bacon is another dish I was reluctant to try when I first heard about it. But once again, I was surprised at how much I liked it.
If you want to learn more about cooking with some of these amazing foods, join us in CNS Kitchens. We offer Live Weekly Cooking Classes, share recipes, talk about our favorite whole food, plant-based dishes, and support each other on our journeys to better health.
Copyright 2023 Center for Nutrition Studies. All rights reserved.