In 2019, I co-hosted a three-day plant-based yoga retreat in Taos, New Mexico. I was in charge of making sure that our 30 guests received healthy plant-based, oil-free meals three times a day. As a result, I was very busy working in the kitchen alongside our chef and volunteers, and so I wasn't able to spend too much time getting to know the attendees. I was, however, able to chat briefly with two of the participants, Mel and Susan Sandoval, who had come to the retreat hoping to immerse themselves in learning more about the plant-based lifestyle and to avail themselves of the daily yoga, meditation, and qigong practices.
In 2005, Mel, then 59, had lost his father to chronic heart failure, and he'd had a stent placed in one of his own coronary arteries. Both he and Susan were eating a vegetarian diet at home, but when they ate out, he would partake of animal foods. At home, he also liked to snack on chips and cheese.
Years went by with no further coronary interventions. In December 2020, when Mel was scheduled to have double knee replacement surgery, a preparatory examination of his heart revealed blockages in his arteries that required two additional stents in his heart, as well as a third blockage that was not stented at that time.
Susan contacted me, recalling a talk I had given at the retreat concerning my own recovery from heart disease following a near-fatal heart attack. I shared with her that what had been pivotal to my recovery was adopting a whole food, plant-based (WFPB) diet, as recommended by Dr. Caldwell Esselstyn in his bestseller, Prevent and Reverse Heart Disease.
As Dr. Esselstyn has often said, "Heart disease need never exist if only people would learn how to live with a no-oil whole food, plant-based lifestyle." No truer words were ever spoken.
Later, after I spoke with her by phone, she purchased the book and devoured it twice. It was an eye-opener for her. Mel agreed that as long as the food could be tasty, he would adopt the oil-free, WFPB diet suggested by Esselstyn, and Susan followed suit. Immediately, they both began to lose weight. Mel lost 35 pounds, going down to a small t-shirt size and taking two inches off of his waist, before leveling off at a healthy weight for his body frame.
Throughout this time, with some help from me and Jerry Cassada (a plant-based dietician who was also at the Taos yoga retreat), Susan learned how to prepare whole foods without the use of any oils.
Mel's double knee replacement surgery was successful, and he did amazingly well with rehab. During his recovery, he and Susan came across The Earthing Movie, a documentary film about a practice called grounding. In the film, advocate of the practice Clint Ober discussed research on the benefits of grounding, and the resultant reduction of inflammation in the body. Mel and Susan adopted the practice, which was, interestingly, already familiar to him—his Native American grandfather had always practiced grounding and had shown him as a child how to remove his shoes to walk upon the earth, well before Clint Ober's research made the practice more widely accepted. To learn more about grounding, check out the short film Down to Earth.
As a result of all these life changes, by May 2021, Mel was able to start weaning himself off of his blood thinner. His doctor had already had him discontinue one of two blood pressure medications because Mel's blood pressure was low. By September, he had stopped all of his medications, and he felt wonderful!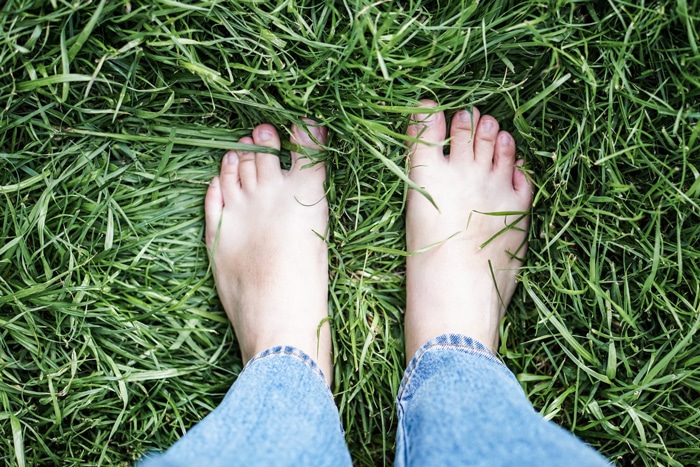 When he visited his doctor that month and he told the nurse that he wasn't on any medications, she looked flabbergasted and very concerned. Mel was afraid she was going to run out of the room and go straight to the doctor to tell on him for being a noncompliant patient. Fortunately, when the doctor came in to check Mel's heart, they saw how great Mel's numbers were (total cholesterol at 157, LDL at 71). "I don't know what you're doing," the doctor said, "but whatever it is, it's working! Numbers like this are unheard of for a man your age on no drugs."
Mel explained that it was his diet. "I don't eat anything with a mother or a face. And no oil, butter, or dairy either."
Susan and Mel remain thrilled by the fabulous results Mel has achieved simply by changing what he eats. At age 72, drug free and without any further cardiac events, he looks forward to many more happy years together with his loving wife.
Never underestimate the power of planting the seeds for change in others. When I met these two beautiful people in Taos, New Mexico, it was the beginning of a wonderful transformation in their lives. I wish them continued good health and happiness in their journey together. As Dr. Esselstyn has often said, "Heart disease need never exist if only people would learn how to live with a no-oil, whole food, plant-based lifestyle." No truer words have ever been spoken.
Copyright 2023 Center for Nutrition Studies. All rights reserved.