Although I continue to struggle with obesity, switching to a whole food, plant-based (WFPB) way of eating saved my life. When I first made the switch to WFPB, I initially lost weight and came off medication for pre-diabetes, hypothyroidism, high cholesterol, elevated triglycerides, and high blood pressure. My C-reactive protein (CRP) number of 5.9, which indicated that I had a lot of inflammation in my body, was greatly reduced, and crises due to my connective tissue disorder became more infrequent and less severe when they did occur.
This journey to a healthier lifestyle began in December of 2016, and my numbers continue to amaze my doctors, despite my constant struggle with weight loss. I did end up losing 50 pounds and felt better than before, but I still have about 70 to go. At the end of 2020, however, my blood pressure began to elevate. For many of us, 2020 was a year of struggles, and mine was no different. Maybe it was the isolation, or perhaps it was my body's responses to the devastation I witnessed with friends and family due to the COVID-19 pandemic. Nevertheless, my doctor approached me with the possibility of taking blood pressure medicine. She said that despite my otherwise healthy lifestyle, my age and ongoing obesity (even with weight-loss successes) were contributing to my elevated blood pressure. The systolic reading hovered between 140 and 170, but my diastolic reading remained below 80. She called this condition isolated hypertension, which can occur naturally with age when other health issues are present, such as obesity. Besides supplements of vitamins D and B12, I was taking no medicines and wanted to keep it that way, so I told her that I preferred to try to reduce my blood pressure with more concentrated efforts toward a cleaner lifestyle. Despite my best efforts, though, I could not get my blood pressure stabilized and agreed to begin taking blood pressure medicine in March 2021.
At first, the medicine seemed to lower my blood pressure. But then, the systolic began to creep back up, even with the medication. When my doctor wanted to put me on a stronger blood pressure medicine, I began researching other natural options to address my hypertension. In doing so, I stumbled upon an article by Dr. Alan Goldhamer and Dr. T. Colin Campbell on medically supervised water-only fasting for treating hypertension. In this article, the results of a study about water-only fasting indicated that about 90% of the 174 participants achieved drastic decreases in blood pressure through supervised fasting of 10 to 11 days.[1] Dr. Goldhamer has decades of experience with water-only fasting as the founder of the TrueNorth Health Center, and Dr. T. Colin Campbell is a world-renowned biochemist best known for his groundbreaking China Project and his best-selling book, The China Study: The Most Comprehensive Study of Nutrition Ever Conducted and the Startling Implications for Diet, Weight Loss, and Long-Term Health.
Although the idea of water-only fasting seemed daunting, I was intent on giving this type of intervention a try. In addition to getting my head in the right place to attempt such a feat, I knew that I needed to find a doctor or facility to assist me.
Another more recent article chronicled the effects of a supervised fasting approach to address hypertension and concluded that water-only fasting is safe and effective in normalizing blood pressure in both medicated and unmedicated participants.[2]
Although the idea of water-only fasting seemed daunting, I was intent on giving this type of intervention a try. In addition to getting my head in the right place to attempt such a feat, I knew that I needed to find a doctor or facility to assist me. Because Dr. Goldhamer is one of the leading doctors on long-term water-only fasting, I went through the process of registering with the TrueNorth Health Center. Unfortunately, demand there is quite high and they were booked for six months. My discussions with Dr. Goldhamer, however, led me to Dr. Nathan Gershfeld with Fasting Escape Retreat Center. This establishment was also booked for several months, but Dr. Gershfeld offered "at-home" fasting services. This was just what I needed, and I registered right away.
What Is the Process of a Water-Only Fast?
With clearance from my personal physician, I stopped taking my blood pressure medication, as Dr. Gershfeld recommended, and prepared for my fast. Dr. Gershfeld and I met through video conferencing initially and spoke on the phone every day of my seven-day fasting period and each of my four refeeding days. He also provided a link for those of us fasting at home to attend the classes he offered to those staying at his facility.
The pre-feeding stage of my experience lasted for two days. During this time, I was instructed to eat only fruits and vegetables in order to make my fasting period go smoother. I was advised to plan on resting a lot during my fast, so I scheduled some time off work. My initial blood pressure reading was 162/80.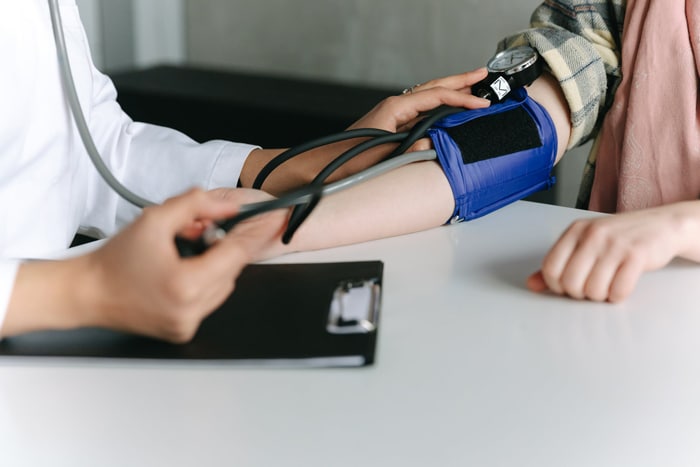 The first two days were hard. I experienced a headache and some nausea, both of which are normal, according to Dr. Gershfeld. In addition to some physical reactions, I also had horrible cravings that caused me mental anguish. I'm a foodie and love creating plant-based cuisine with lots of spices, so it almost seemed as if I were mourning the activity of cooking and eating. It may sound strange, but I felt sad. The highlight of those two days, though, was the immediate decrease in my blood pressure, which read 140/78.
The physical discomfort of fasting did not lessen with time. In fact, I developed heartburn along with the headache and nausea I had been experiencing from the beginning. I also began fantasizing about food. Weirdly, I was calmed by watching cooking videos. I also found solace in watching documentaries on plant-based living and videos on the benefits of fasting. Dr. Gershfeld's calls helped to keep me grounded, too. During the calls, he asked for my daily blood pressure readings, my weight, and my daily physiological and psychological experiences. Even though I was happy to begin losing weight again, my focus was primarily on stabilizing my blood pressure, which was 136/71 at the end of my fourth day of fasting.
At the end of day 5, the heartburn was unbearable. Before going to bed that night, I messed up and took some heartburn medicine. I knew that this fasting experience was to be free of any drugs and didn't consider the ramifications of what I had done. I just needed relief, though. When I met with Dr. Gershfeld the next day, he was concerned, of course, and advised me to make a small slurry of cooked potato and water. Amazingly, that helped the heartburn and acid reflux tremendously. Even better, my blood pressure was 134/77 that afternoon.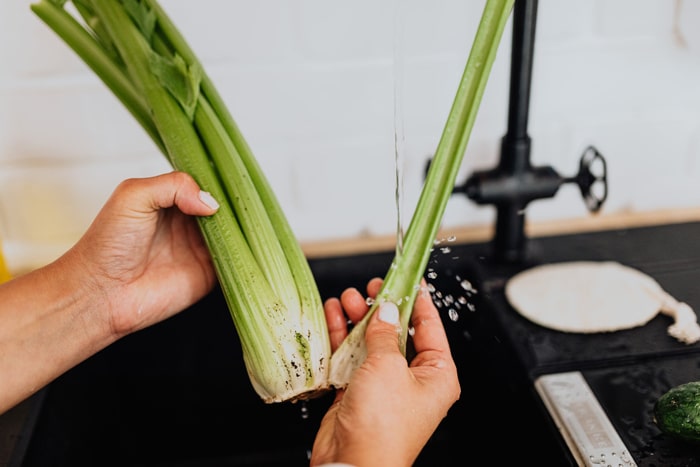 What Is the Process Post-Fast?
After the fast, the first morning of my refeeding period made me so happy. My blood pressure was 132/72, and the celery/apple juice I made to break my fast was filled with flavor. My taste buds were heightened, and I smiled after every sip. My smiles were in response to the lovely flavors, but they also reflected my elation over the stabilization of my blood pressure. The rest of my refeeding period was pretty easy, and my blood pressure continued to hold steady with the systolic in the low 130s and the diastolic in the low 70s.
According to everything I have read and viewed about fasting, this dietary intervention improves many other issues, such as obesity, elevated glucose levels, and high cholesterol levels. It also triggers a process called autophagy, which causes cells to be cleaned from within. But my motivation for fasting was laser-focused on my blood pressure.
As of the writing of this article, it has been a little more than a month since I finished my fast, and my blood pressure this morning was 119/66. Yesterday, it was 124/69. Keep in mind, I have not taken blood pressure medicine since a week or so before my fast. I am thrilled that I gave this strategy a try, and I'm convinced that as I continue to lose weight and follow a whole food, plant-based diet, my blood pressure will continue to improve.
References
Goldhamer, A. C., Lisle, D., Parpia, B., Anderson, S. V., & Campbell, T. C. "Medically supervised water-only fasting in the treatment of hypertension." J Manipulative Physiol Ther. 2001. https://pubmed.ncbi.nlm.nih.gov/11416824/.
Grundler, F., Mesnage, R., Michalsen, A., & de Toledo, F. W. "Blood pressure changes in 1610 subjects with and without antihypertensive medication during long-term fasting." Journal of the American Heart Association. 2020. https://www.ahajournals.org/doi/full/10.1161/JAHA.120.018649.
Copyright 2023 Center for Nutrition Studies. All rights reserved.