Whether you're a seasoned vegan or simply looking to incorporate more plant-based options into your diet, these recipes will ignite your taste buds and showcase the incredible flavors you can achieve through plant-based grilling.
Grilling plant-based foods is not only a healthier approach to outdoor cooking but also brings out unique smoky and charred flavors that perfectly complement the natural goodness of these ingredients. By harnessing the grill's heat, you can transform simple vegetables into tantalizing dishes that satisfy everyone's cravings.
It's also a fantastic opportunity to play with the versatility of plants. From the robust flavors of grilled eggplant to the inventive carrot dogs, plant-based grilling opens up a world of culinary possibilities. Embrace the versatility of vegetables and fruit as they take center stage on your grill, proving that plant-based cuisine can be just as satisfying and enjoyable as traditional meat-based options.
In this roundup, we'll guide you through a dozen delectable recipes to add to your grilling repertoire. Prepare to ignite your culinary creativity as you fire up the grill and gather your favorite plant-based ingredients. These recipes will inspire you to explore the exciting world of plant-based cuisine, unlocking a new realm of delicious opportunity. Share these incredible dishes with your loved ones and create unforgettable dining experiences that showcase the vibrancy of plant-based grilling.
This grilled eggplant recipe is oil-free and packed full of flavor. It is a perfect addition to your plant-based grilling repertoire.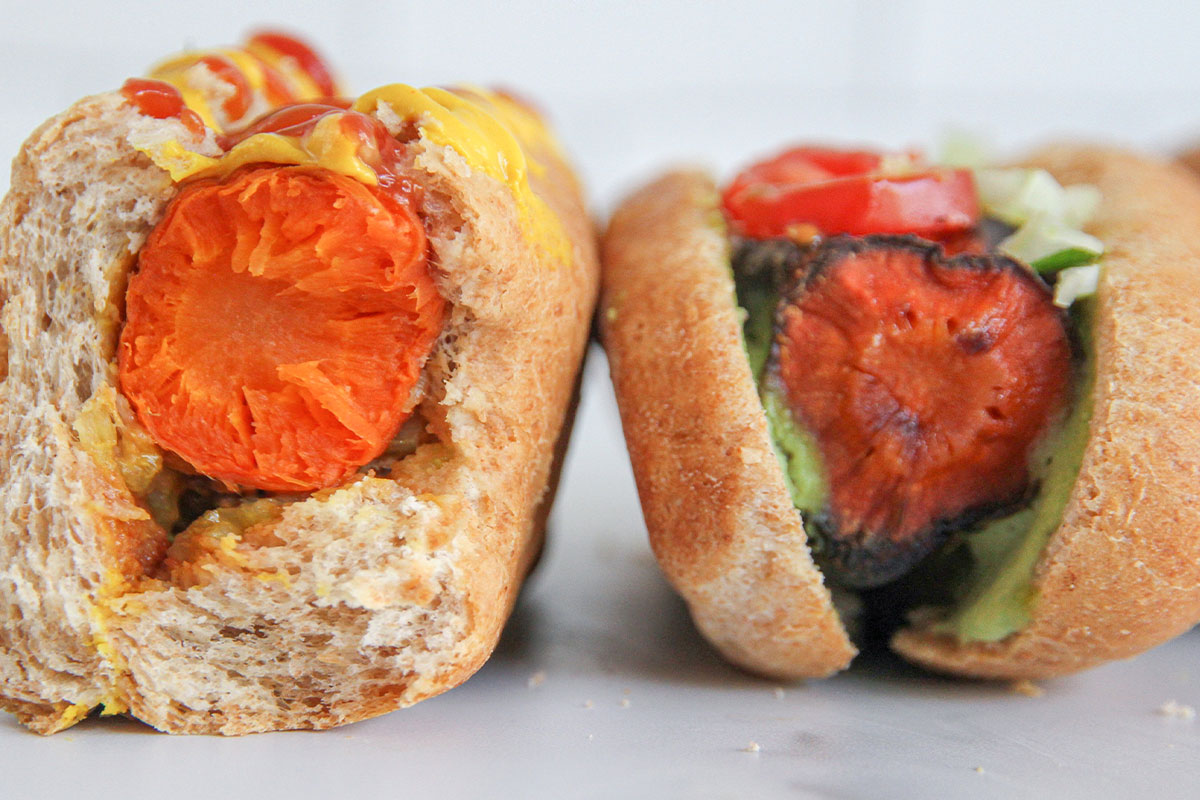 Enjoy a tasty twist on a classic hot dog with this plant-based carrot dog recipe! Marinated in a savory blend of spices and cooked to perfection, these juicy carrots are a delicious and healthy alternative to traditional hot dogs. Serve them up with your favorite toppings and enjoy a guilt-free indulgence!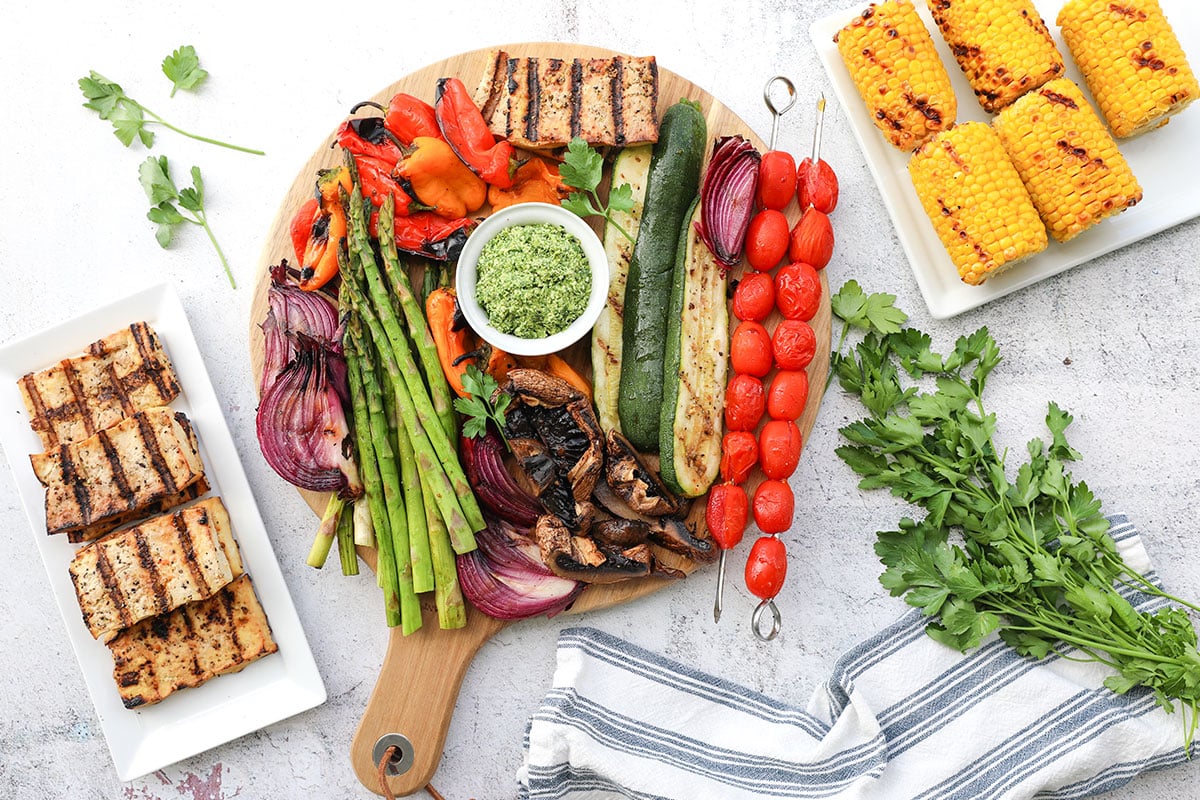 Chimichurri is an Argentinean sauce or condiment that is popular throughout South America. This sauce commonly doubles as a marinade or accompaniment to cuts of meat, but it is equally delicious on veggie burgers and mushroom dishes.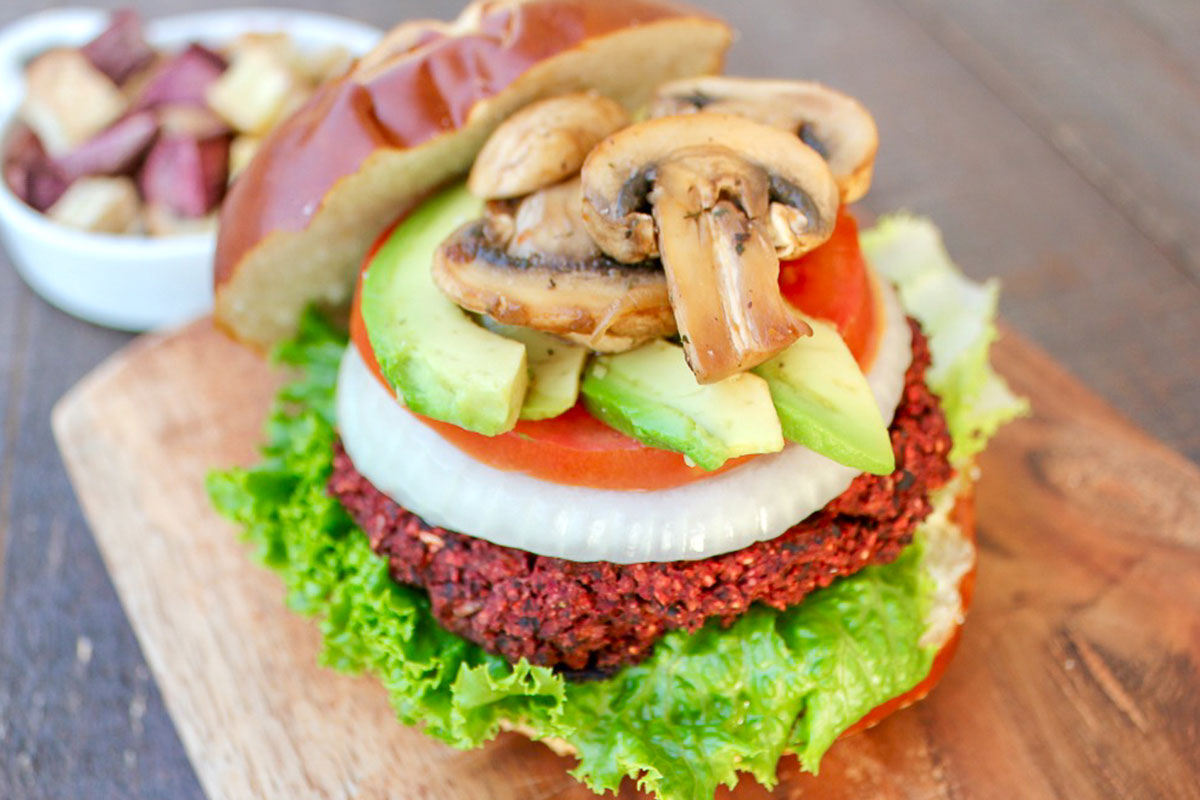 These juicy, smoky beet burgers are delicious and packed with nutritious ingredients. They feature a combination of black beans, carrots, flaxseed, and brown rice, offering a range of health benefits. The earthiness of beets perfectly blends with the aromatic spices.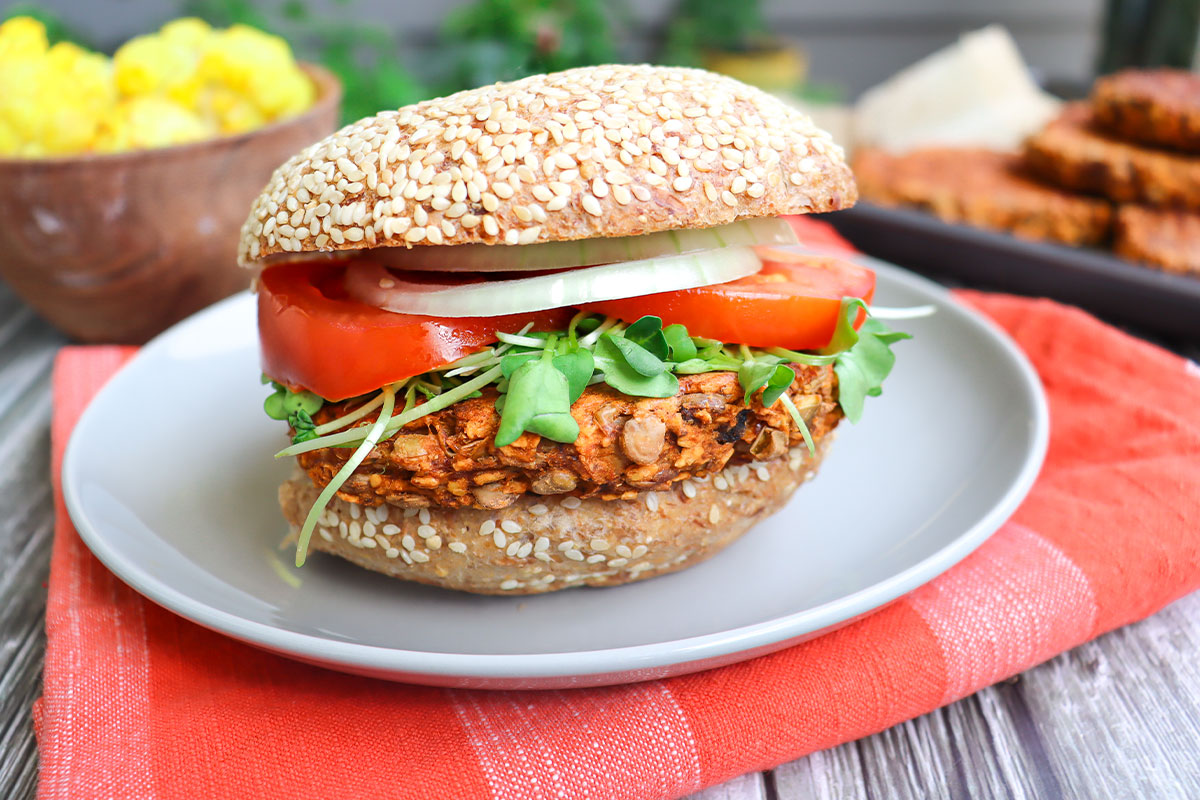 For those seeking a heartier option, mushroom lentil burgers offer a satisfying umami-rich experience. With a combination of earthy mushrooms, protein-packed lentils, and savory seasonings, the resulting burger is better than any meaty counterpart. Serve them with your favorite condiments at a summer barbecue or picnic.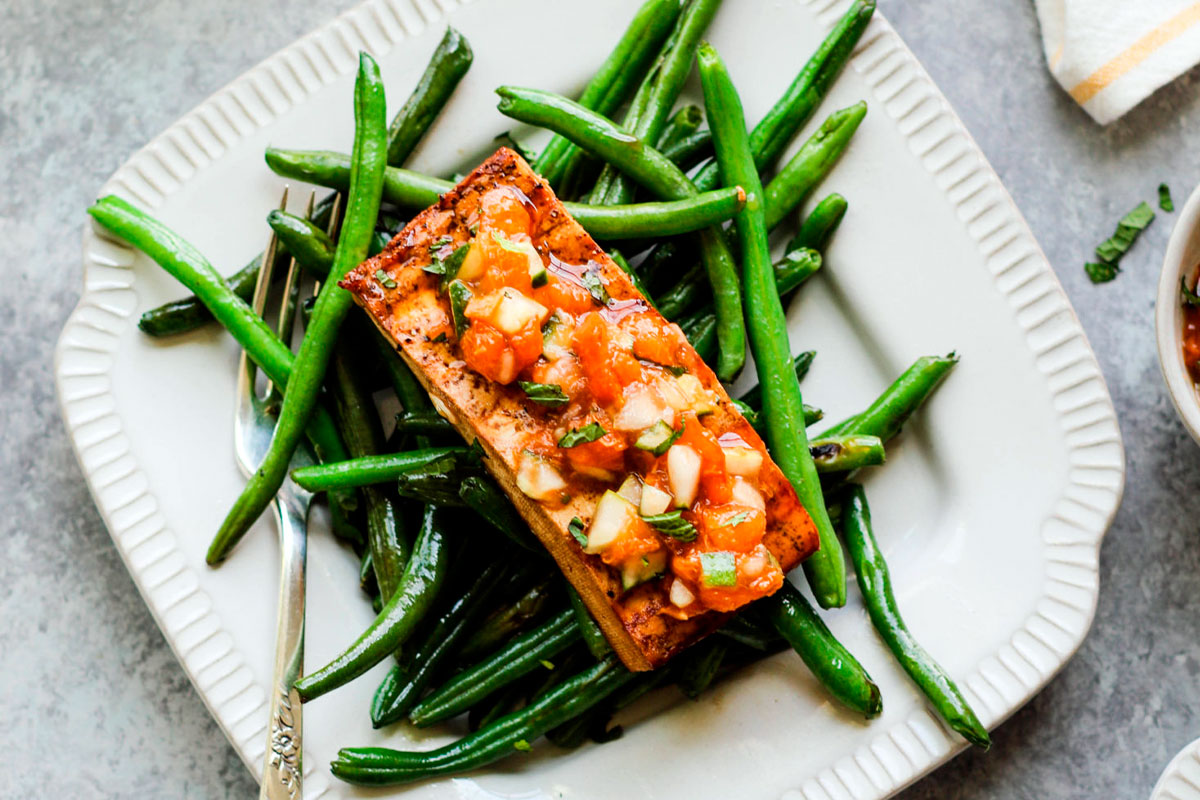 Tofu Steaks With Apricot Mint Compote
Delight your senses with tofu steaks marinated in a tantalizing vinegar marinade, complemented by a sweet, tangy apricot-mint compote and fresh seasonal veggies. These tender and flavorful tofu steaks will elevate your grilling game to new heights.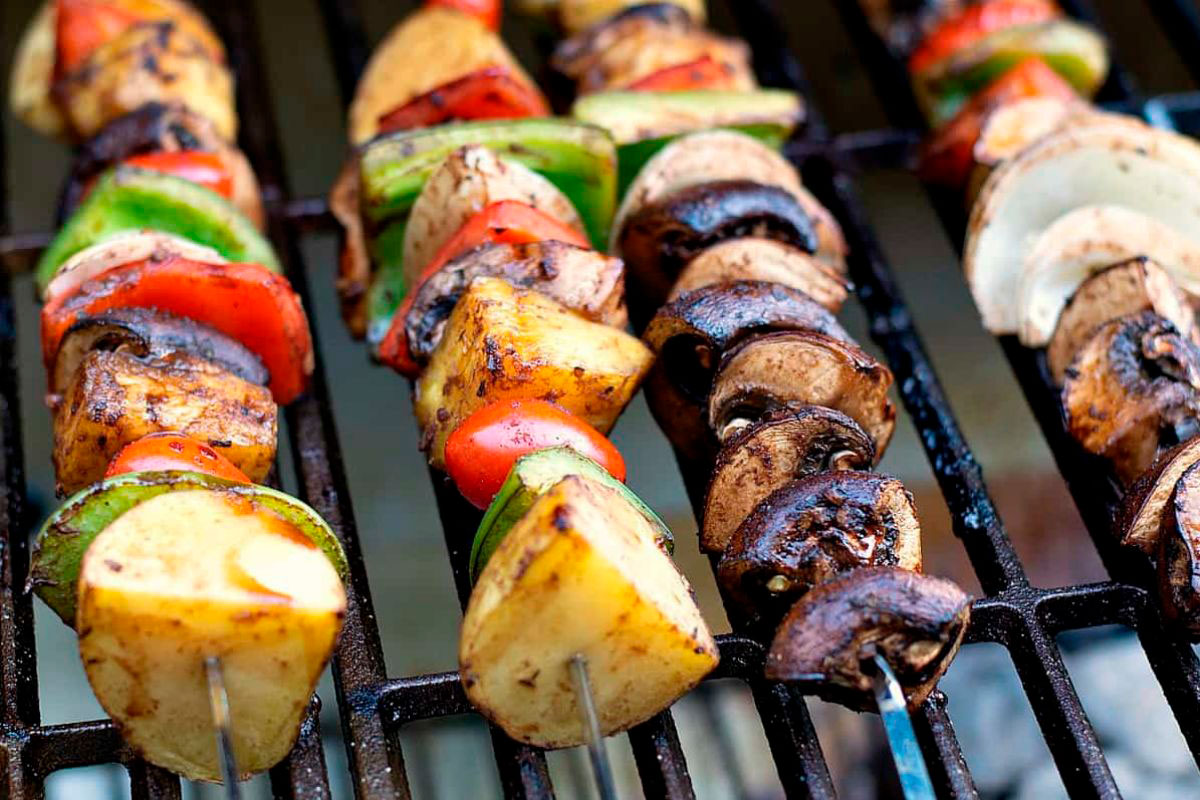 Grilled vegetable kabobs, bursting with vibrant colors and flavors, showcase the natural sweetness and crispness of seasonal produce. With each bite, you'll savor the medley of perfectly grilled bell peppers, zucchini, and onions, enhanced by a touch of smokiness.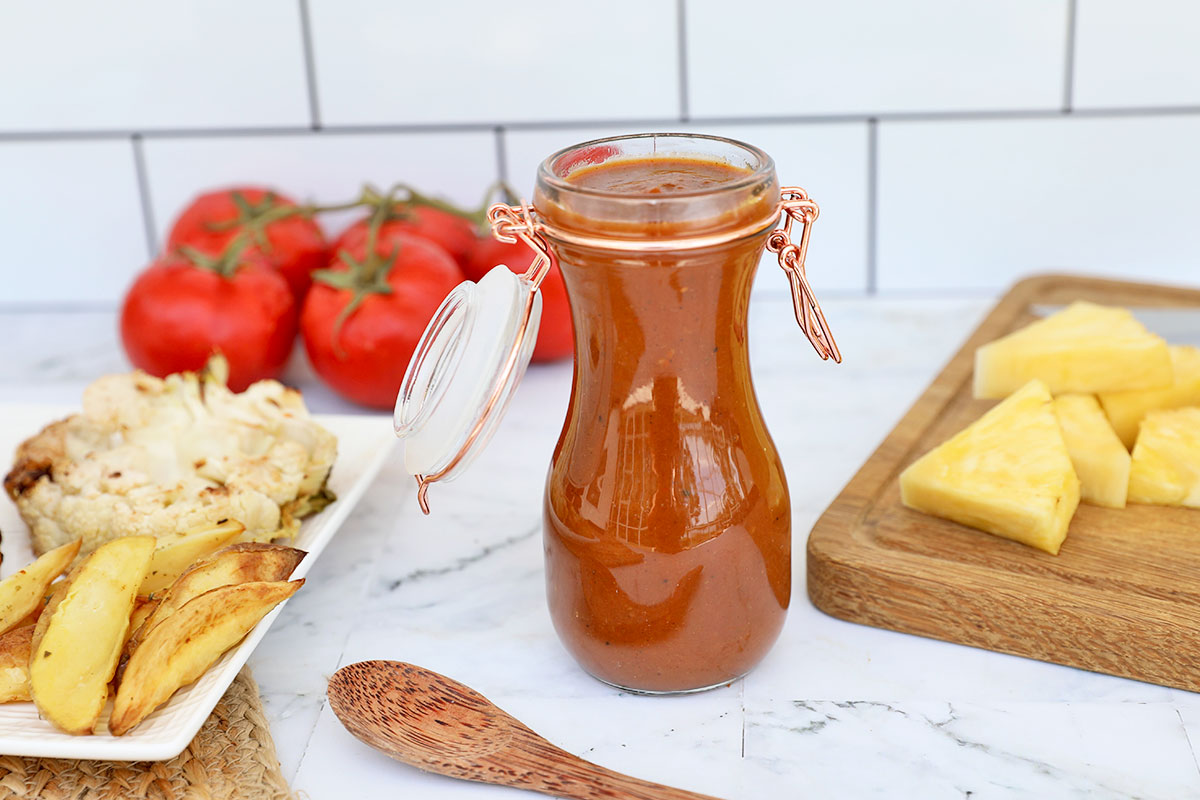 No grilling experience would be complete without a delicious sauce, and our Pineapple BBQ Sauce is a true standout. The sweetness of pineapple combined with savory and tangy notes creates a luscious glaze that will elevate any grilled creation.
Grilled Vegan Mexican Street Corn
This Mexican-inspired corn is another summer BBQ favorite! The traditional street corn is served with a mayonnaise rub, but this recipe calls for something less fatty. Make sure to add a shake or two of vegan parmesan—perfecto!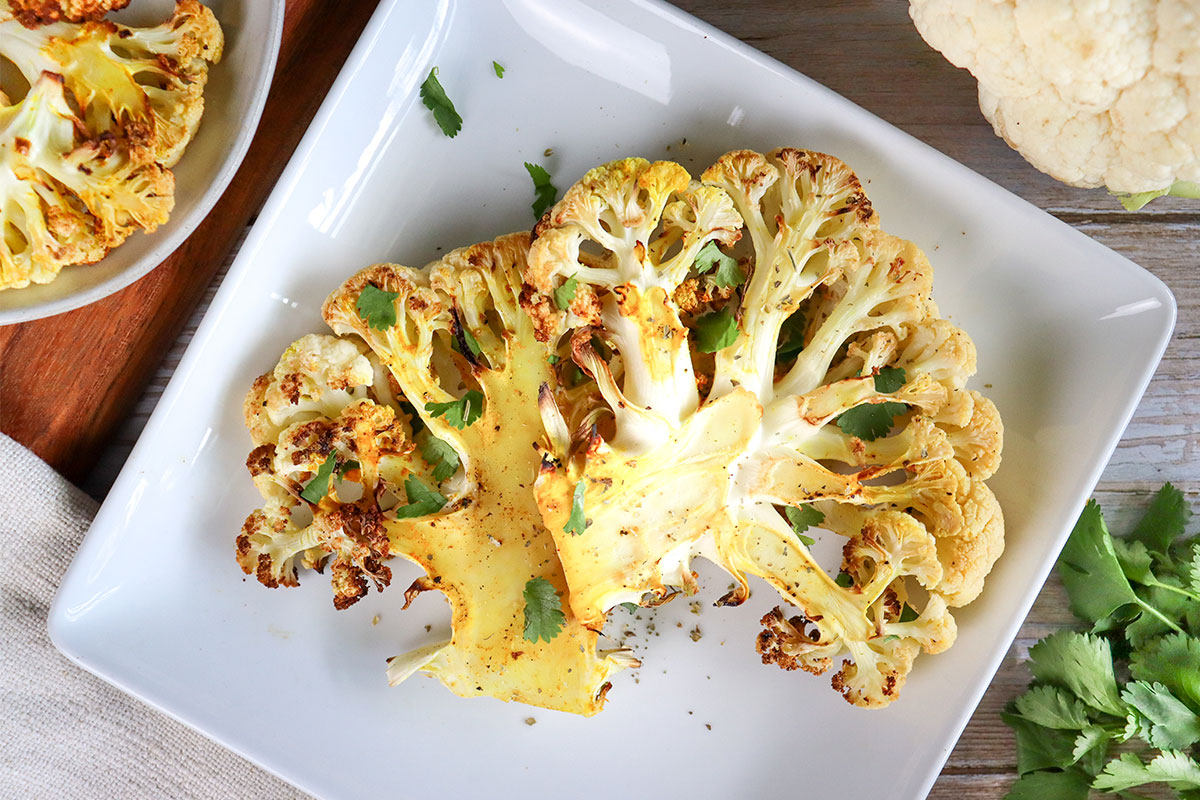 Roasted Cauliflower Steaks With Lemon
These oil-free roasted cauliflower steaks can serve as a healthy, flavorful side dish packed with delicious spices and a tangy splash of lemon. You can also enjoy them as a main dish. Either way, they are a fun choice for incorporating more vegetables into your diet.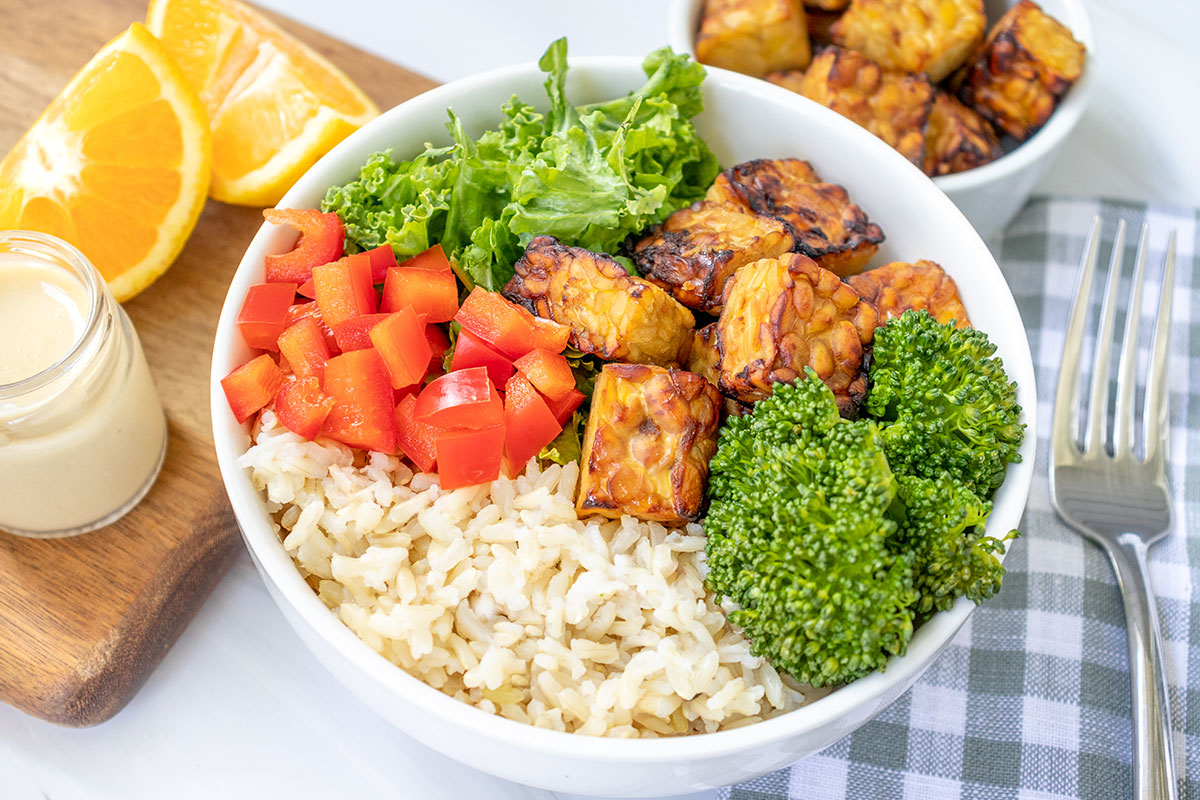 The secret to making a top-notch marinade is finding the right balance between sweet, savory, and acidic elements. In this dish, the bright flavors of the orange and ginger work well together, and adding the slightest bit of sweetener brings out their flavors even more. The grill's heat intensifies the savory notes and caramelizes the marinade, resulting in a bold combination of tastes and textures.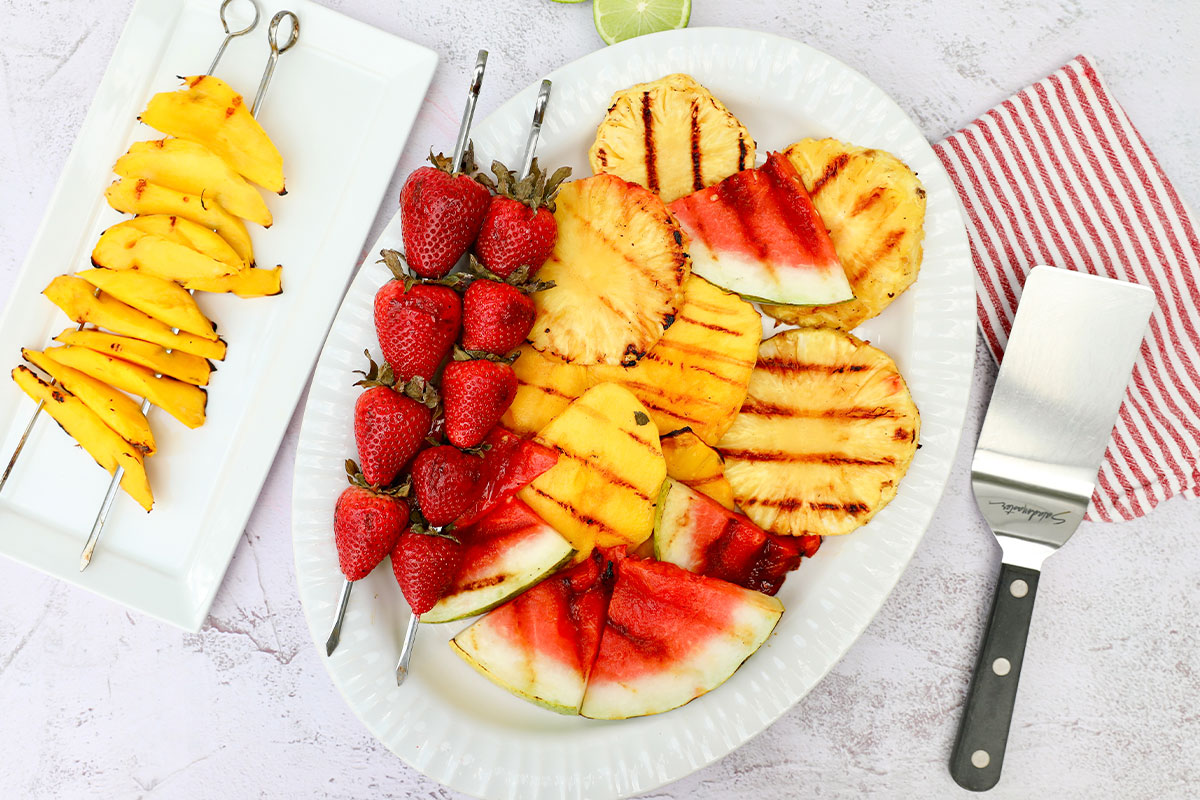 Grilled Fruit With Lime Marinade
Our grilling roundup would be incomplete if we didn't explore the sweeter side of plant-based grilling. In this recipe, the grill caramelizes the natural sugars, intensifying the flavors and creating a delightful contrast between smokiness and the vibrant sweetness of nature's candy.
Copyright 2023 Center for Nutrition Studies. All rights reserved.