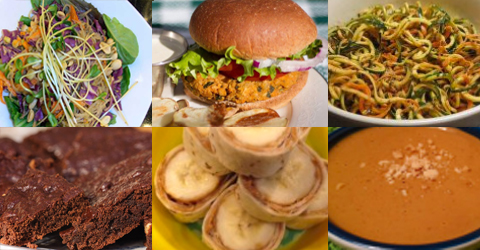 Try our top 8 plant-based peanut butter recipes. Beyond peanut butter and jelly sandwiches there is so much more that you can do with this popular ingredient.
Lots of evidence suggests nuts are healthy, but they should be eaten sparingly, especially for those with known heart disease or those wanting to lose weight. If you are at a low weight and want to put on weight, by all means, add more nuts and natural nut butters to your diet to minimize weight loss.
Thai Peanut Salad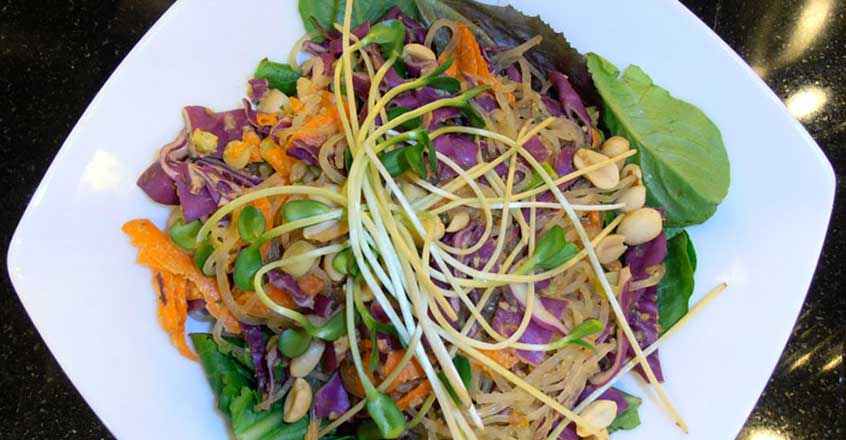 A colorful, crunchy Thai inspired salad that will brighten up any meal.
Sweet Peanut Burgers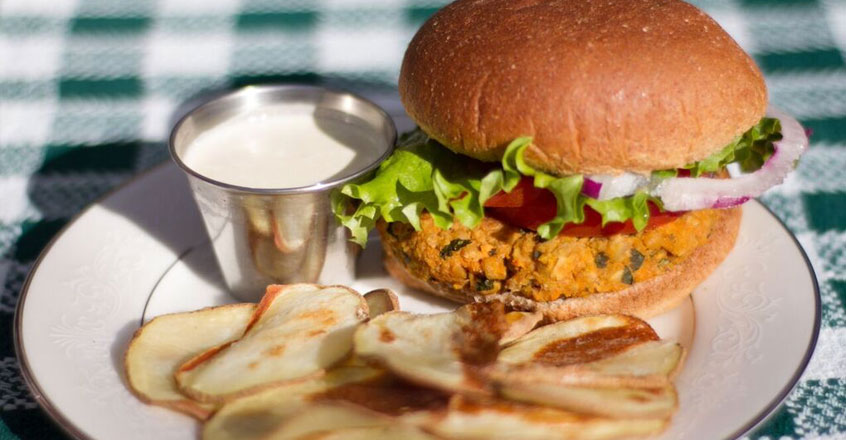 This quick, easy recipe is loaded with sweet and spicy Thai flavors. The combination of sweet potatoes and peanut butter gives these burgers a great texture and taste.
Thai Zucchini Noodle Salad With Curry-Lime Dressing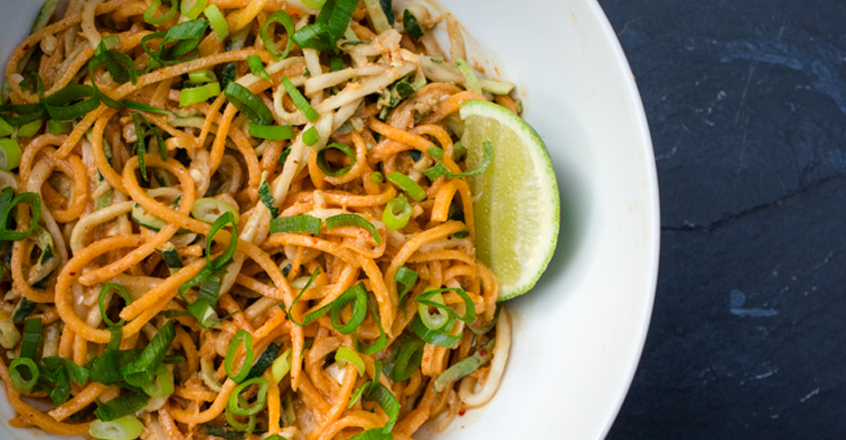 This salad is flavorful, crunchy and full of delicious shredded vegetables.
Banana Peanut Butter Pinwheels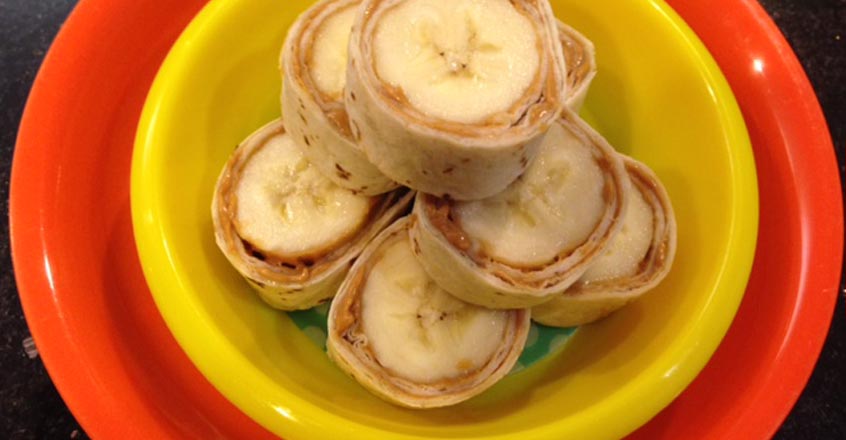 This simple snack is a great protein-punch in a pinch. They're very portable and the perfect size for little hands.
Creamy Thai Peanut Sauce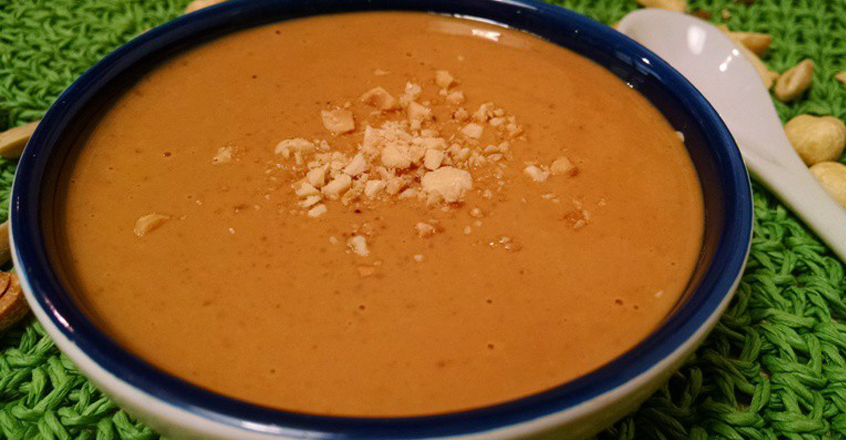 Use this sauce over noodles, for dipping with wraps and rolls, or as a salad dressing.
Nut Butter Brownies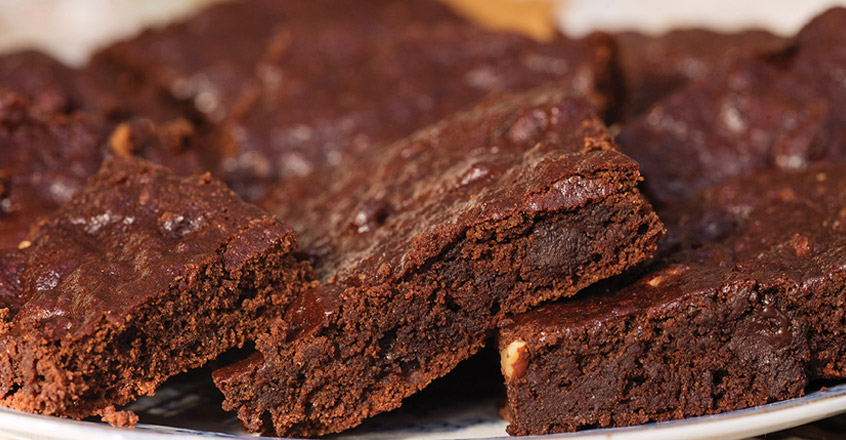 These are extra-moist brownies have no added oil. The nut butter and applesauce give it a fudge-like texture for an extra-special chocolate treat.
Peanut Butter and Jelly Ice Cream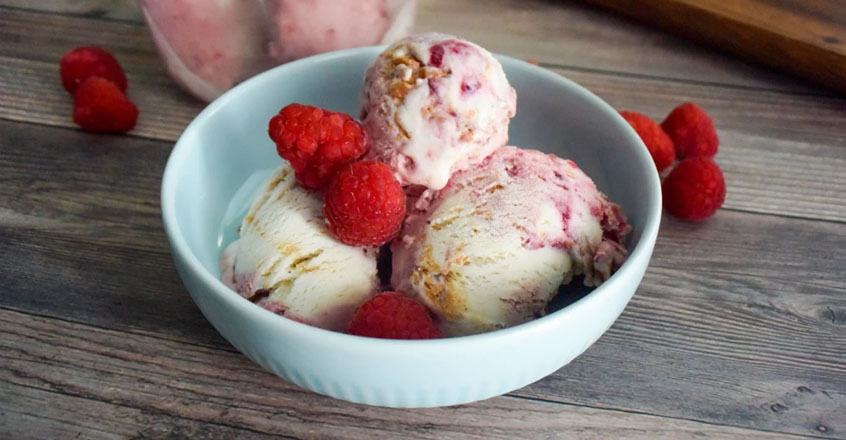 Dairy free and delicious, homemade ice cream recipe.
Banana Peanut Butter Cookies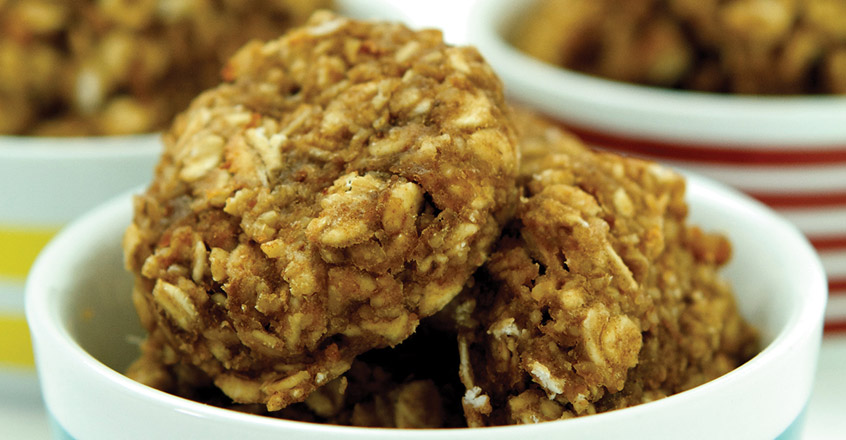 Enjoy these delicious chunky monkey flavor inspired cookies with banana and peanut butter.