8 Whole Food, Plant-Based Holiday Cookie Recipes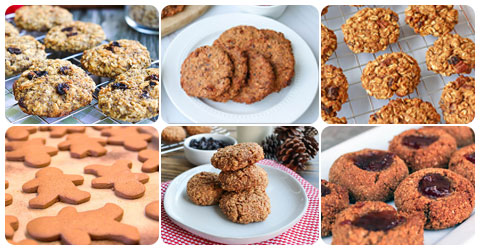 Is your family looking forward to flavorful holiday treats? Below, we share a collection of tried-and-true plant-based cookie recipes that will add a sweet and delicious bite to your holiday season. These recipes are simple yet bursting with flavors that remind us of seasonal traditions. For a fun family activity and learning experience that may continue for generations to come, invite your children and other family members to participate in the baking. They're also great to share with friends, neighbors, and others in your community.
Plant-Based Cookie Recipe Ideas
If you're making a list of plant-based cookies to bake for the holidays, don't forget these. They're sure to make your holiday season merry and bright!
Enjoy these delicious, guilt-free holiday cookies! The addition of dried red cherries and green pistachios make them a festive and sweet yet nutritious treat.
Jammin' Almond Thumbprint Cookies
These melt-in-your-mouth cookies can be filled with your favorite jam for a delicious treat. Your taste buds will be delighted by every bite of the fruity flavors that you choose for the filling. These are a holiday staple!
These healthy vegan cinnamon crinkle cookies are tender, chewy, and bursting with aromatic cinnamon flavor. They're also quick and easy to prepare—great for when you need a sweet treat at the ready.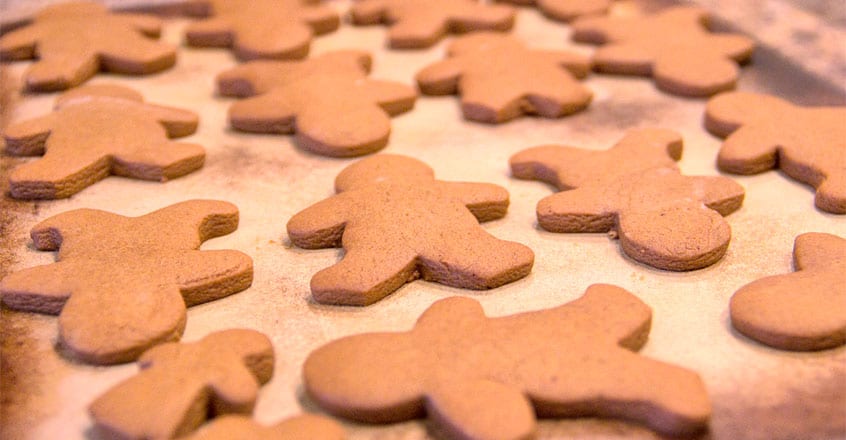 Festive and plant-based, these fragrant cookies are fun and perfect for the holidays.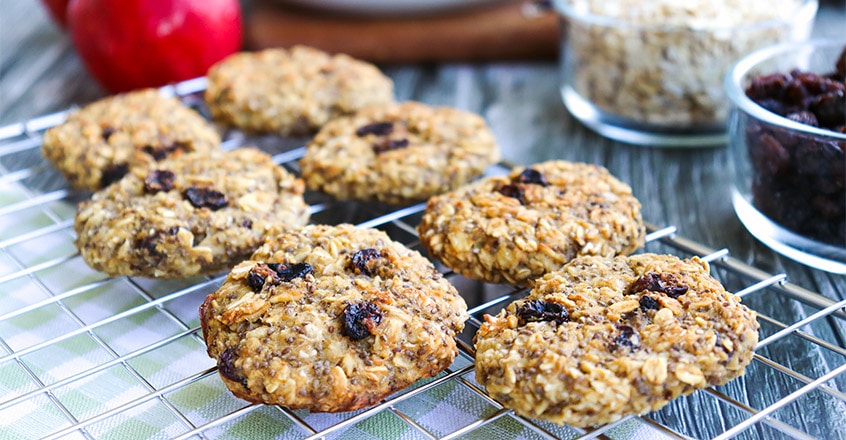 These super healthy cookies are simple and delicious—only five ingredients, and only five minutes to assemble!
Superfood Chocolate Chip Cookies
What if you could have all the comforts of traditional chocolate chip cookies, with none of the unhealthy oils, sugar, and dairy or egg products? You're in luck. Enjoy these scrumptious cookies with a large glass of plant-based milk.
Chickpea Chocolate Chip Cookies
The holiday season wouldn't be complete without these delightful cookies. For lovers of the peanut butter–chocolate combo, this is the one! The texture and mouthwatering flavors are sure to make this a popular treat for friends and family.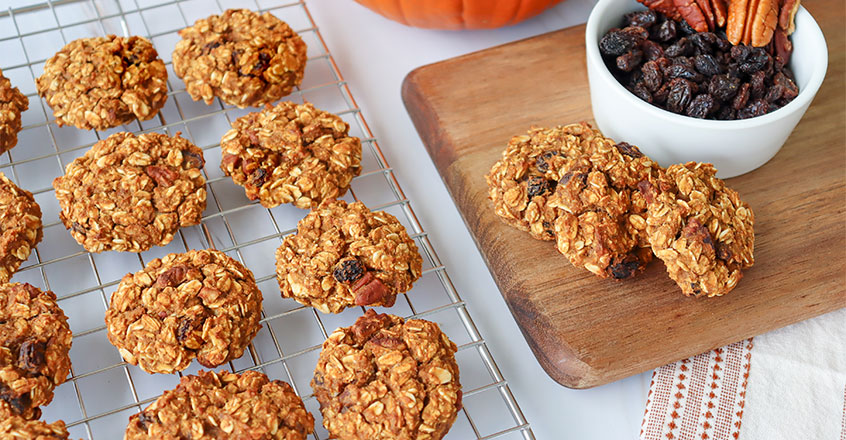 This easy recipe makes the most of the natural sweetness of bananas. Using pumpkin puree means they're oil-free, and the maple extract and pumpkin pie spice mix add deep seasonal flavors.
Copyright 2022 Center for Nutrition Studies. All rights reserved.