A Buddha bowl, also called a "power bowl," is a simple one-bowl meal that typically includes a bed of greens, whole grains, fresh vegetables, and a variety of legumes such as beans, lentils, chickpeas, and tofu/tempeh. They can be served with either a cold or warm base, and they are typically drizzled with a flavorful dressing or sauce. To finish the dish off, you can sprinkle your favorite seeds or nuts, garnish with fresh herbs, or add microgreens/sprouts.
They're also incredibly versatile. Creating your own power bowl is a great way to use whatever ingredients you have available in your kitchen, including leftovers.
Plant-Based Buddha Bowls
Globally inspired and loaded with healthy veggies, this wide collection of nourishing bowls are low in fat and packed full of flavor!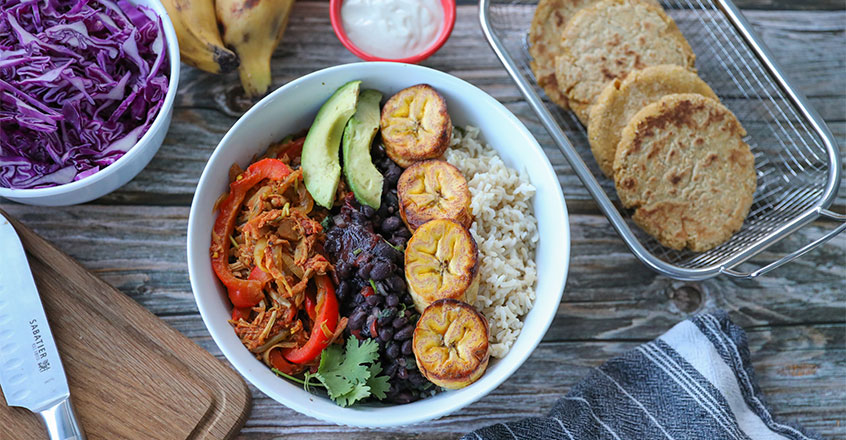 This dish combines typical Venezuelan and Caribbean ingredients to create a delicious, nutritious, and sustainable bowl. It's the plant-based version of the traditional "Pabellón Criollo".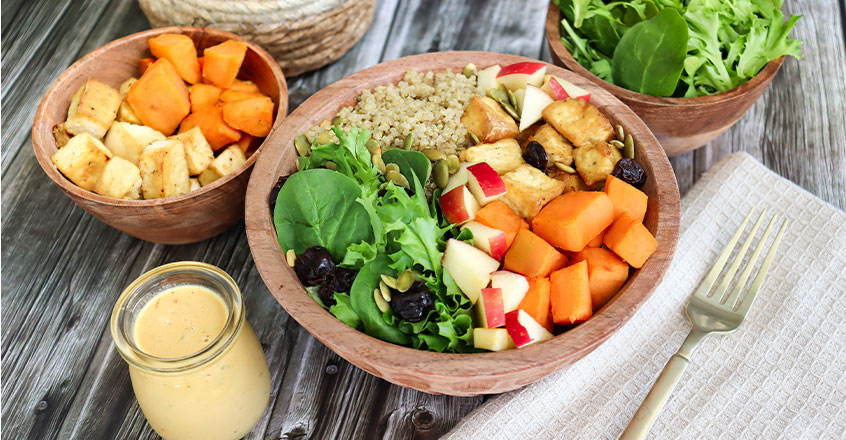 This crowd-pleasing salad buddha bowl strikes a great balance between a wide variety of vibrant flavors. The peppery freshness of the arugula pairs wonderfully with the smoothness of the avocado. Add to that the heartiness of the sweet potato and a healthy scoop of quinoa, and it's quite filling too!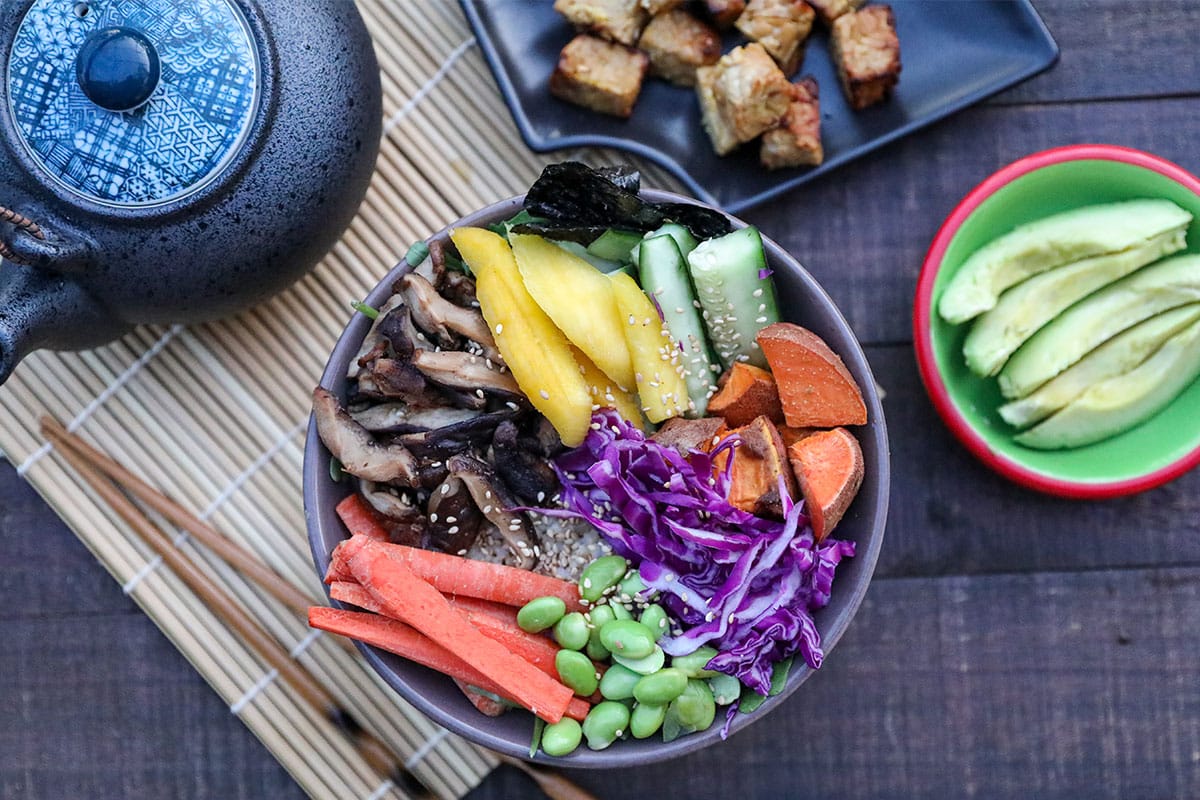 Bring the sushi bar into your home with this easy plant-based power bowl. With nori, cucumber, tofu, carrots, mango, and more, it tastes just like a veggie roll.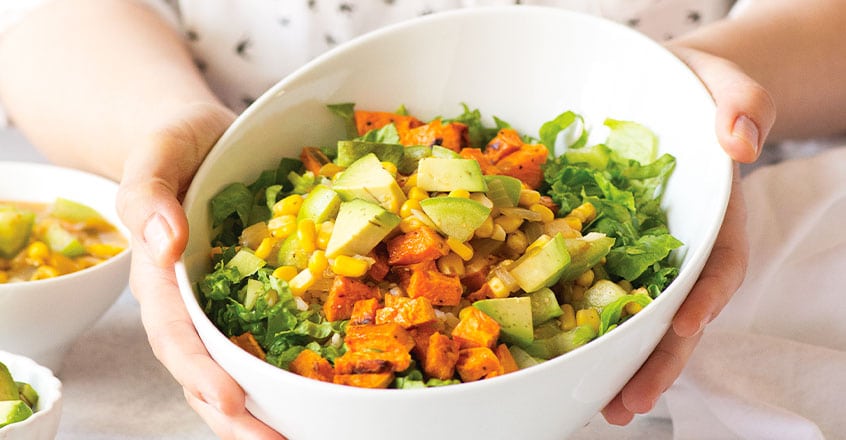 Tomatillo & Sweet Potato Buddha Bowl
This is one of those dishes that you can have two or three times a week and still want more. To satisfy this craving, I often double or triple the sauce recipe and keep the extra sauce in my refrigerator or freezer, making it easier and quicker to prepare the next time.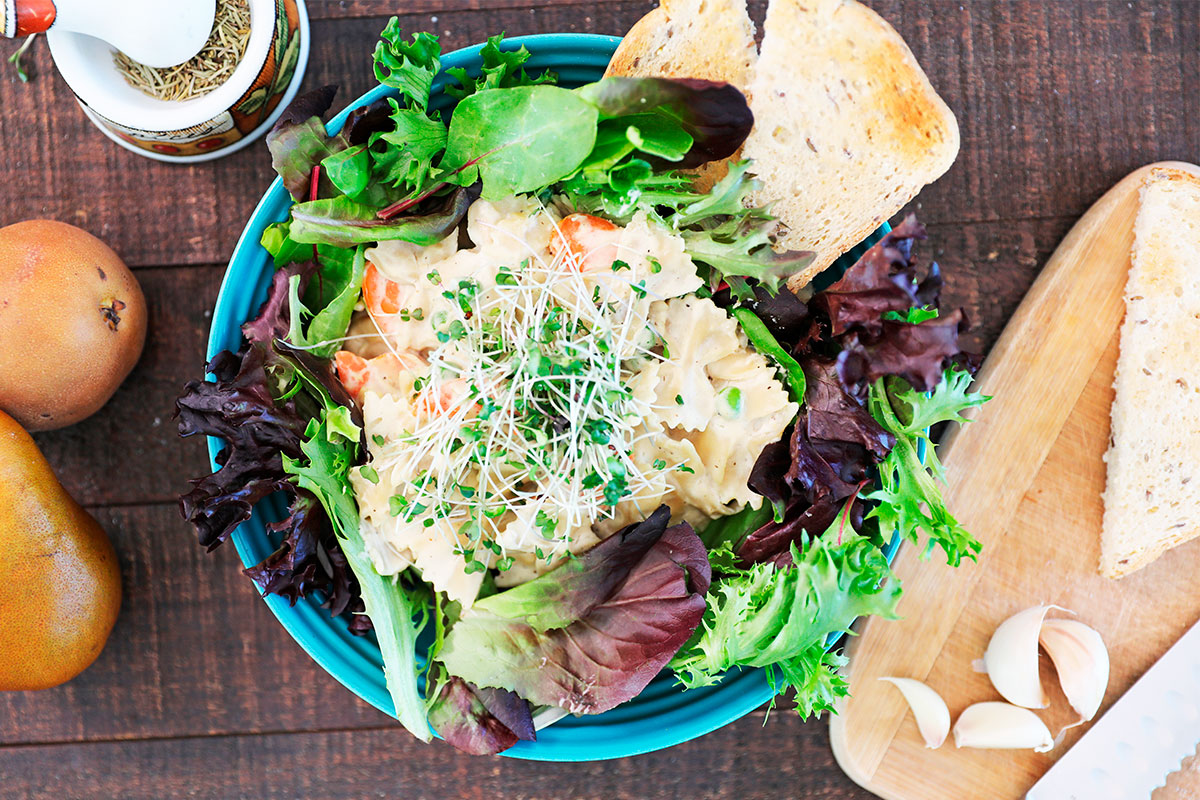 This is not technically a traditional Buddha bowl, but we do love Alfredo sauce, and serving it as a power bowl is the best way to make sure to get in those extra greens.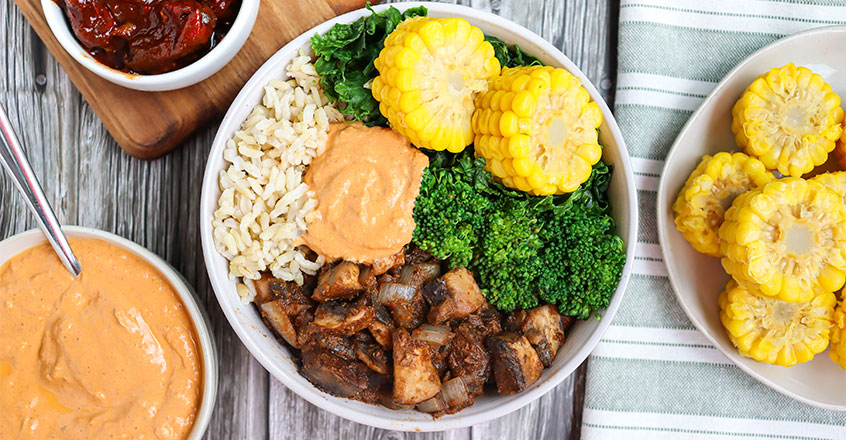 Barbacoa is a form of slow cooking meat over an open fire that supposedly originated in the Caribbean (although humans have been cooking this way since we discovered fire). The term "barbecue" is actually derived from barbacoa, and both have become very popular foodie trends. The popular spice blend used in this barbacoa makes this a quicker-cooking mushroom recipe.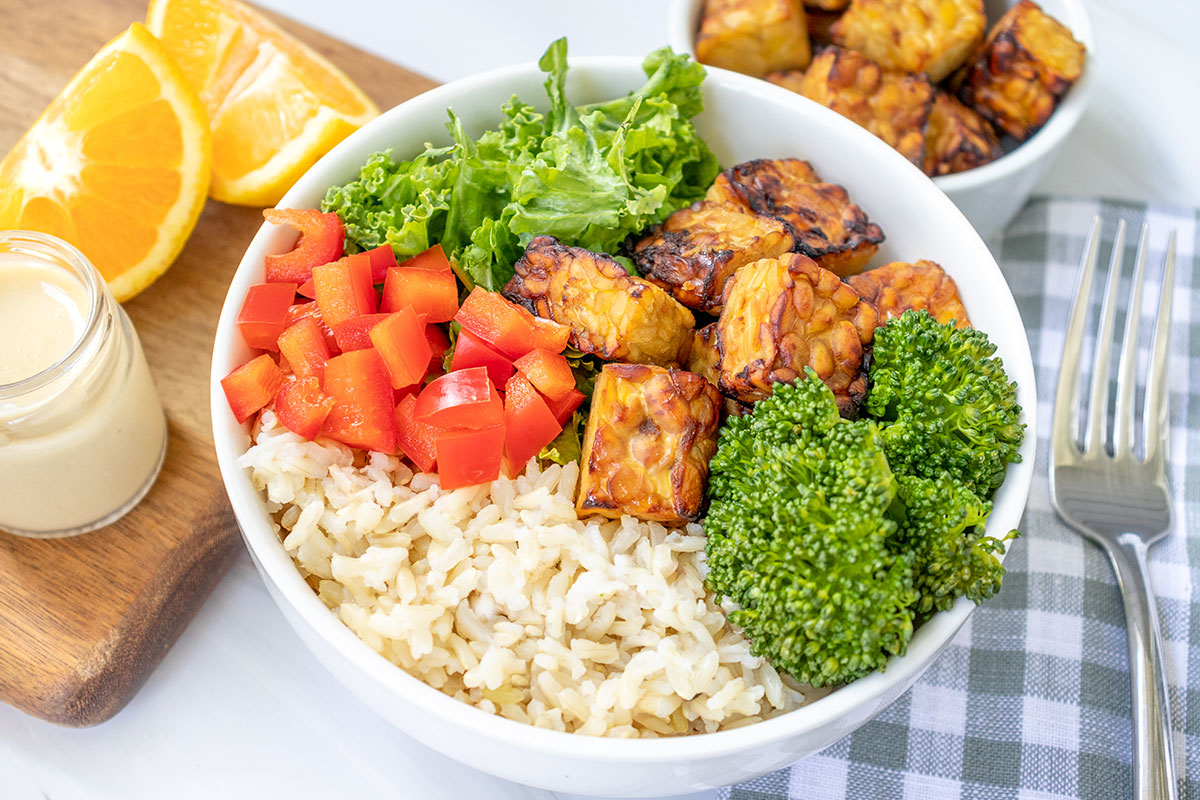 The secret to making a really good marinade is finding the right balance between sweet, savory, and acidic elements. In this dish, the brightness of the orange and the ginger work really well together, and adding the slightest bit of sweetener brings out their flavors even more.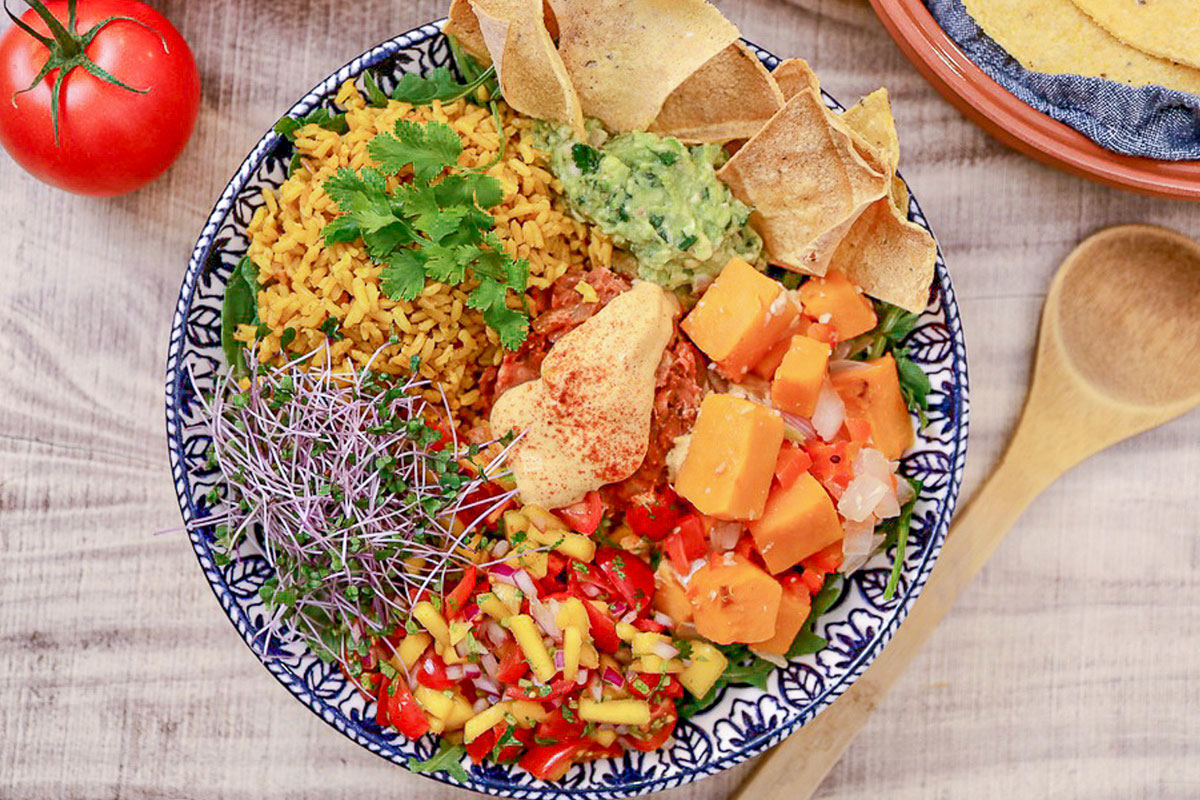 Power bowls are delicious, but they can also be nutritional powerhouses. They're an uncomplicated, versatile, and highly customizable way to eat healthy food. This Mexican bowl is a wholesome fiesta of flavors.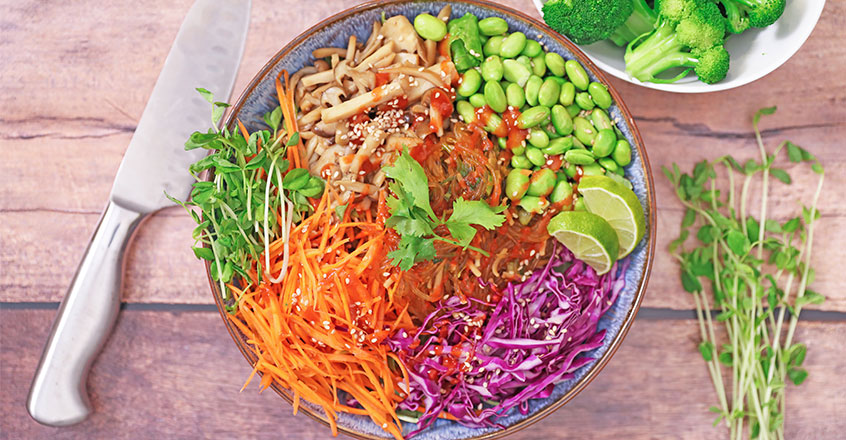 This easy noodle bowl recipe is a delicious combination of sweet potato noodles, wholesome ingredients, and a homemade teriyaki sauce.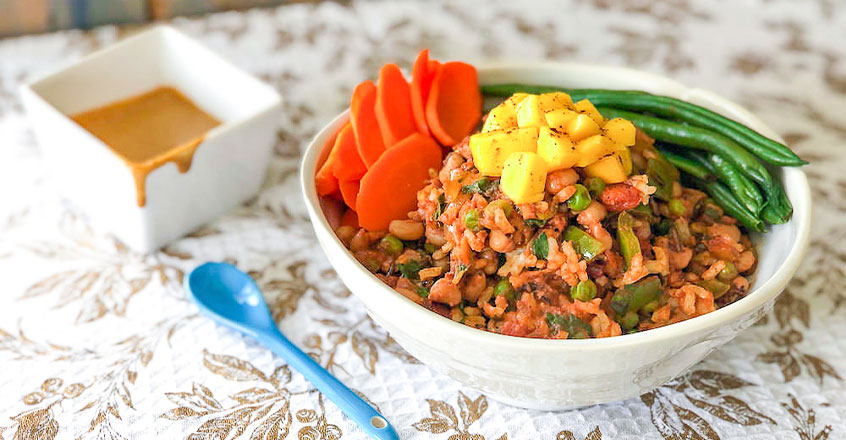 Explore new cuisines with this addictively good West African bowl. Made with warming spices, fluffy vegetable-infused jollof rice, crisp string beans, bright mango, and a savory peanut sauce, this bowl will definitely make it into your weekly rotation.
Copyright 2023 Center for Nutrition Studies. All rights reserved.