Our Top 12 Cauliflower Recipes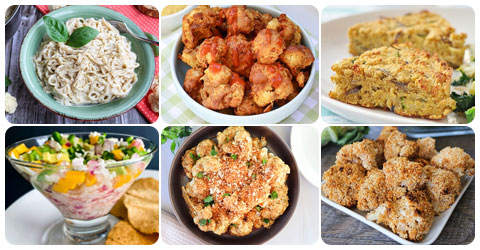 Cauliflower is a great source of unique plant compounds and antioxidants found only in cruciferous vegetables. Research shows that people who consume this delicious vegetable and its close relatives are particularly well protected against harmful free radicals and inflammation, which has earned the food its cancer-fighting reputation.
Thanks to its naturally mild flavor, you can utilize a variety of seasonings and use it as a low-fat substitute for dairy or cashews in creamy sauces. In addition to being very healthy, it's also fairly cheap and easy to find; it's widely available at grocery stores and farmers' markets.
Until recently, cauliflower was largely underutilized in everyday household meals. Read on to learn some of our favorite ways of enjoying this modest but impressive plant!
Plant-Based Cauliflower Recipe Ideas
There are so many ways to cook and prepare cauliflower. It can be roasted or mashed; you can make it into "wings" or "nuggets" or ceviche; it works well as a complement in any number of soups and casseroles, as well as in the starring role. It's no wonder people have gotten so creative with cauliflower in the kitchen—these days, when it comes to healthy, versatile foods, this cruciferous veggie leads the way.
The following recipes will enhance your love for this healthy vegetable. Try them and get ready to be surprised!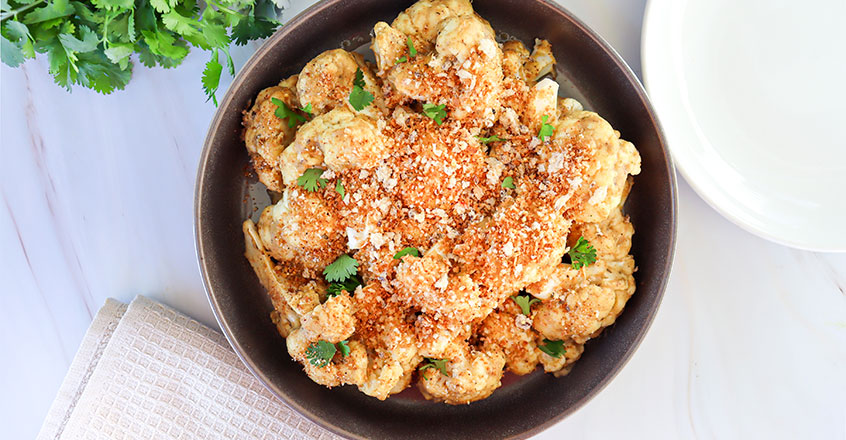 This creamy, low-fat vegan cauliflower au gratin is pure comfort food—a delicious dish that the whole family will love.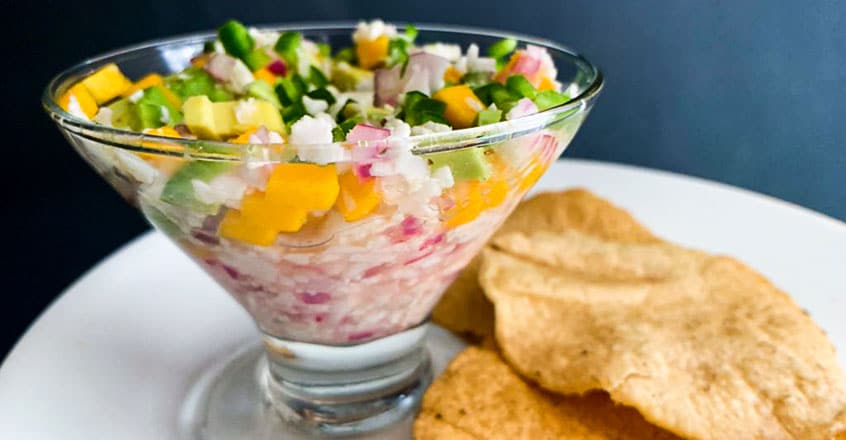 Cauliflower is the perfect base for this plant-based ceviche! It is both nourishing and satisfying. Serve this dish as an appetizer or pair it with toasted corn tortillas for a light lunch.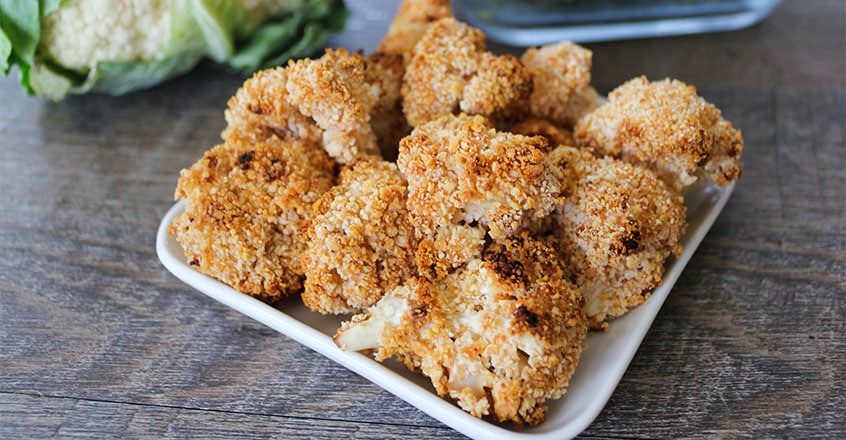 These crispy breaded and baked cauliflower bites are a guaranteed hit! You can't have just one. Use your favorite seasonings to create spicy, salty, or tangy flavors with an appetizing crunch.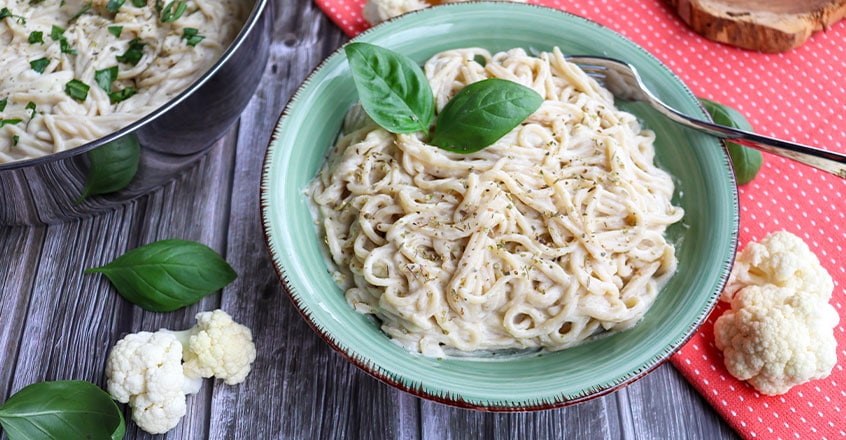 Creamy and cheesy without being heavy, this recipe is flavorful to the point of distraction. If you're transitioning to a vegan diet and craving mac and cheese, give this recipe a try!
These plant-based cauliflower BBQ wings are baked instead of fried. Full of comforting flavors, they make an ideal appetizer, side, or snack.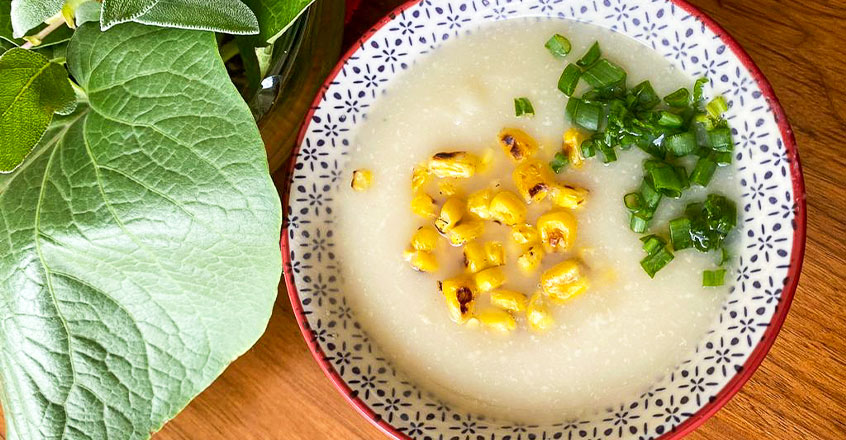 Puréed cauliflower makes a lovely, creamy base for this simple yet comforting soup. It is prepared in almost no time, with just a handful of ingredients, but don't let its simplicity fool you—it's also delicious.
This "quiche" is perfect for picnics and lunch boxes and it tastes just as delicious cold as it does hot.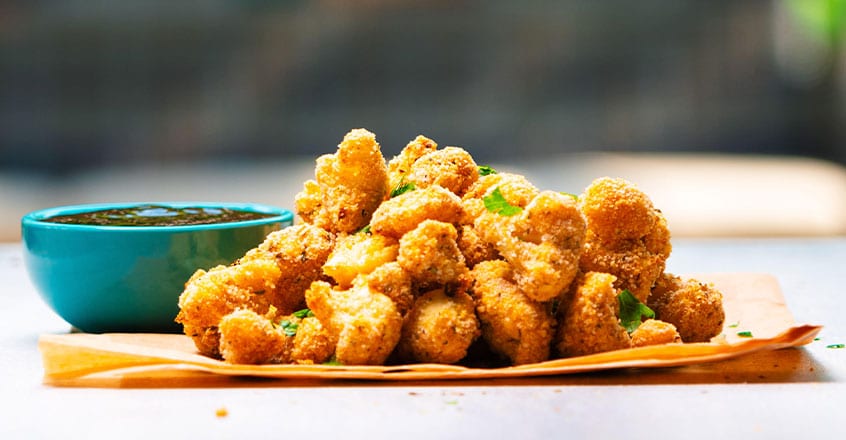 Next time you or someone in your family is craving nuggets, try these satisfying cauliflower nuggets! They are delicious on their own, but you can also dip them in your favorite plant-based sauce.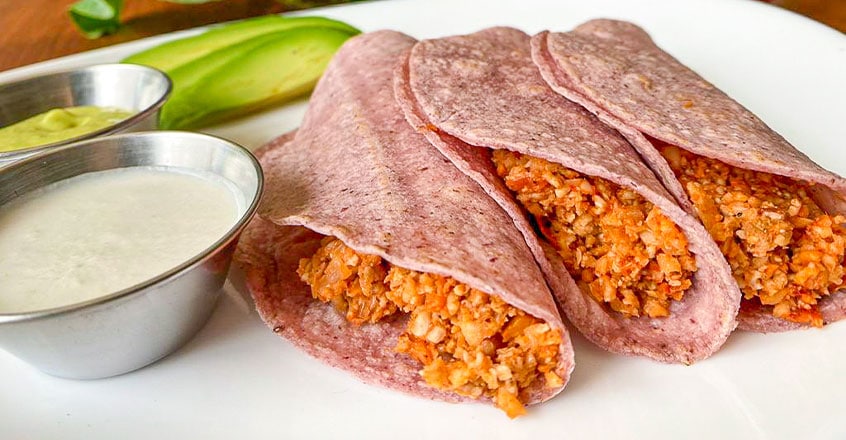 This version of picadillo is our plant-based take on the traditional Latin American dish. It's quite versatile, as well: use it to stuff tacos, tortillas, or serve with rice and beans.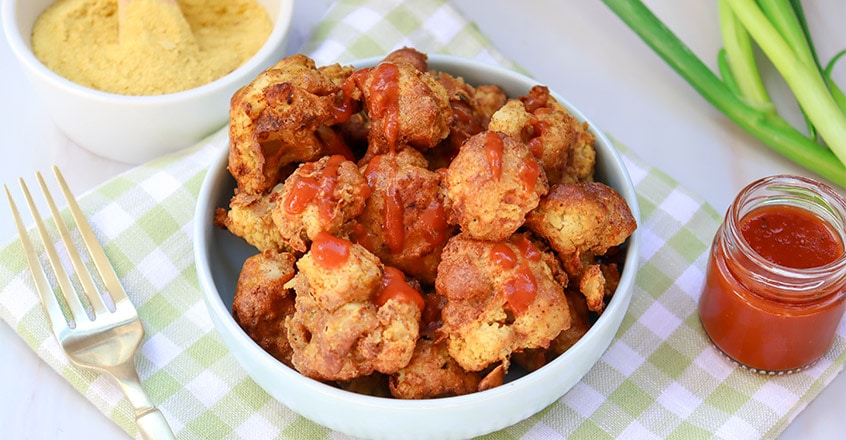 Add these bites to your game day tailgate party! The slightly spicy flavor together with the crunchy topping will surprise even your most finicky guests.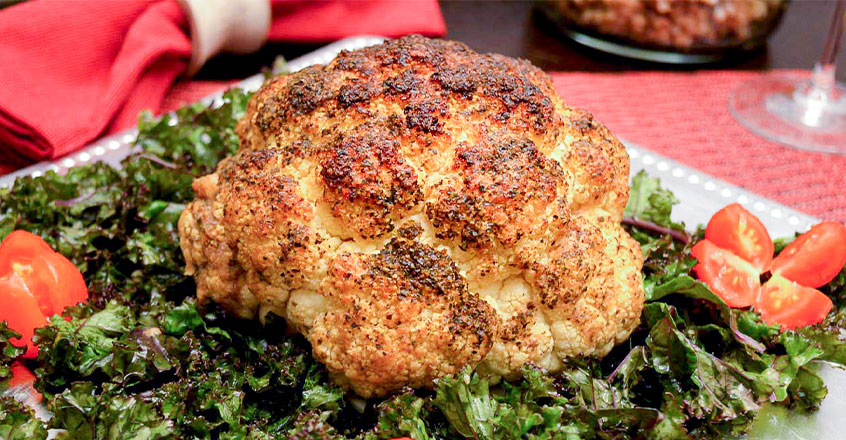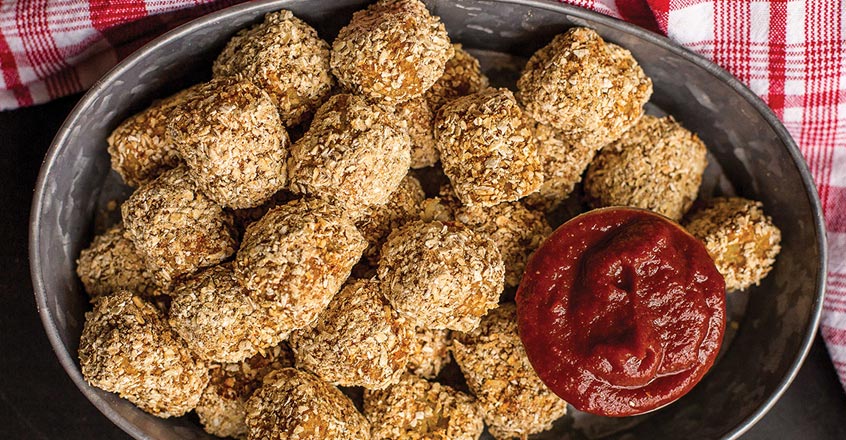 These fun tots transform cauliflower into a nutritious and delicious snack. Serve them warm alongside a bowl of Speedy Two-Minute Ketchup for the ultimate dipping experience.
Copyright 2022 Center for Nutrition Studies. All rights reserved.