Beat the heat with these delectable plant-based frozen treats! In this recipe roundup, we bring you a diverse selection of refreshing options guaranteed to delight your taste buds on those scorching summer days. From luscious and creamy vegan ice creams to vibrant and tangy sorbets, these frozen delights offer a guilt-free way to satisfy your sweet tooth while staying true to your plant-based lifestyle.
Whether you're planning a summer gathering or simply longing for a delectable dessert, these recipes will fulfill all your frozen dessert desires. So, get ready to cool down, relax, and indulge in these delightful frozen treats that are as delicious as they are refreshing.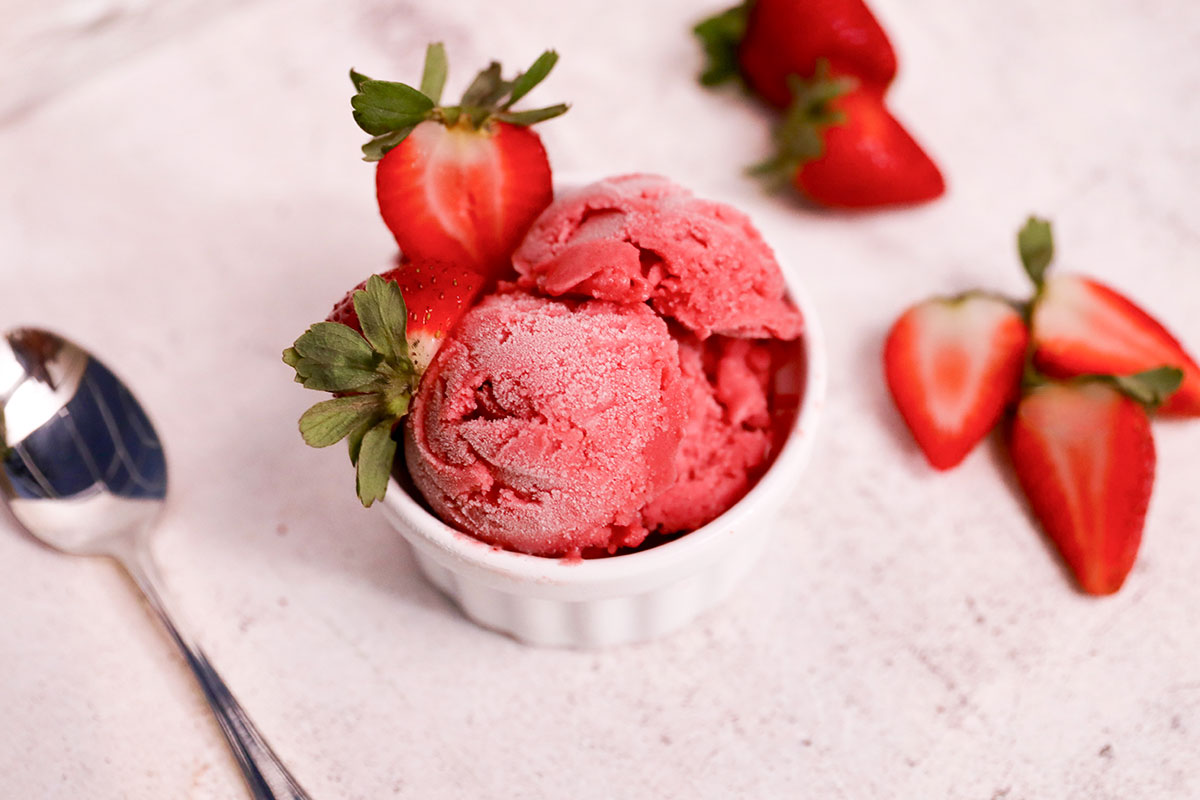 Dive into a bowl of creamy and refreshing strawberry nice cream. Made with ripe strawberries and blended to perfection, this guilt-free dessert is a delightful way to enjoy the flavors of summer.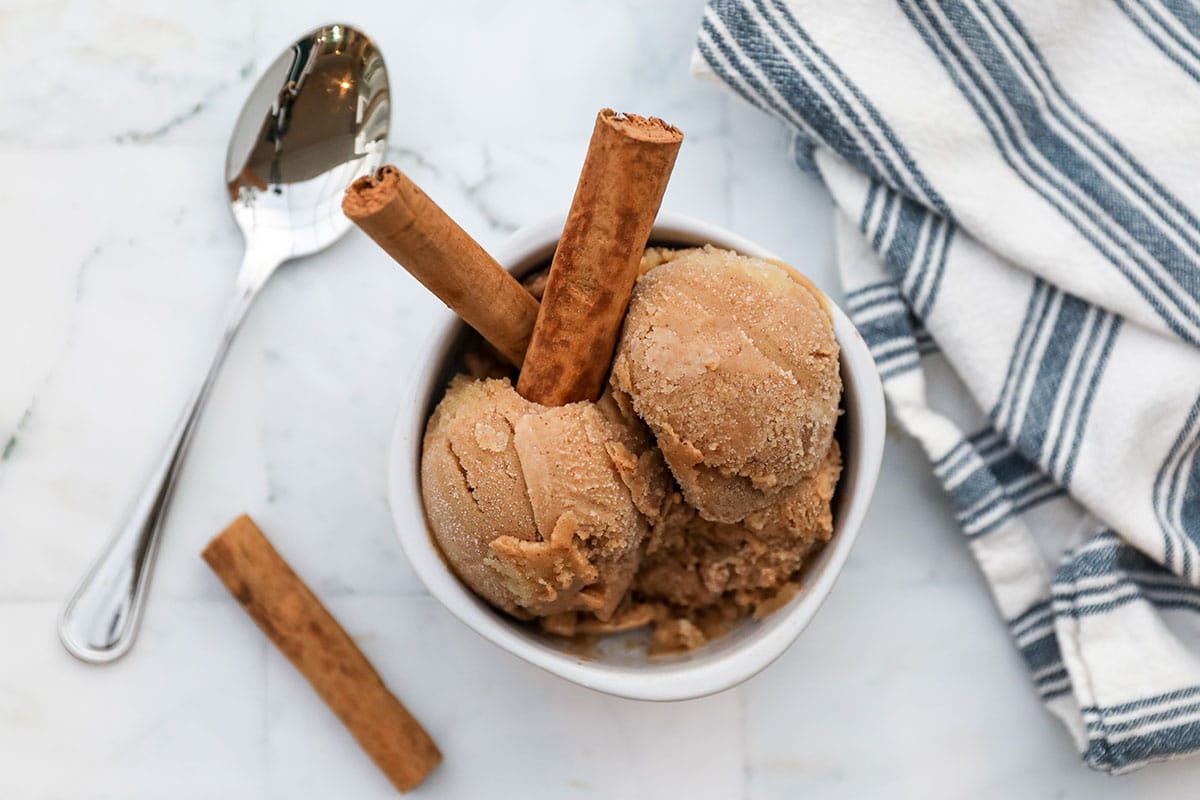 An irresistible combination of creaminess and flavor, this cinnamon-spiced ice cream will transport you to a world of culinary bliss. It's naturally sweetened with maple syrup and flavored with several warm spices—cinnamon, ginger, and allspice—giving it a cozy, comforting flavor. Enjoy the warmth and aroma of cinnamon while refreshing yourself with every scoop.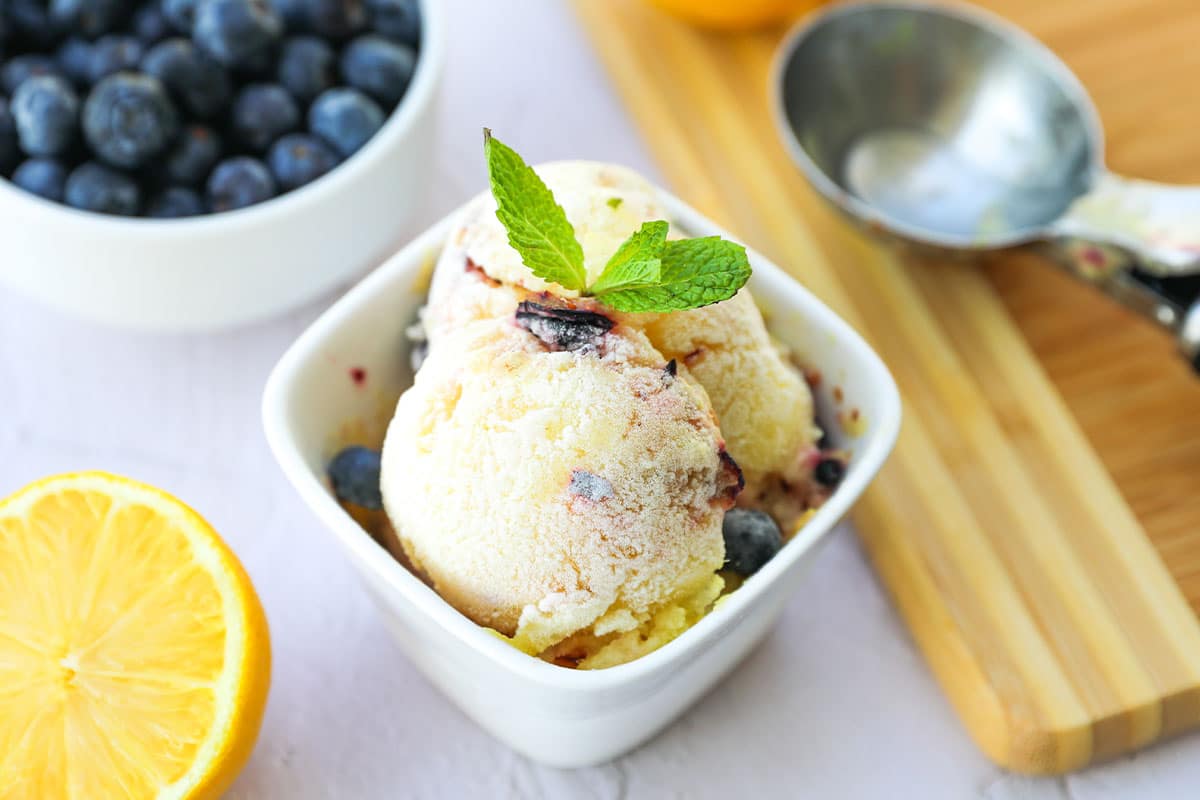 Tart Lemon Pineapple Ice With Fresh Blueberries
Experience a burst of tangy and tropical flavors with this refreshing lemon pineapple ice. Topped with fresh blueberries, this treat perfectly balances sweet and tart.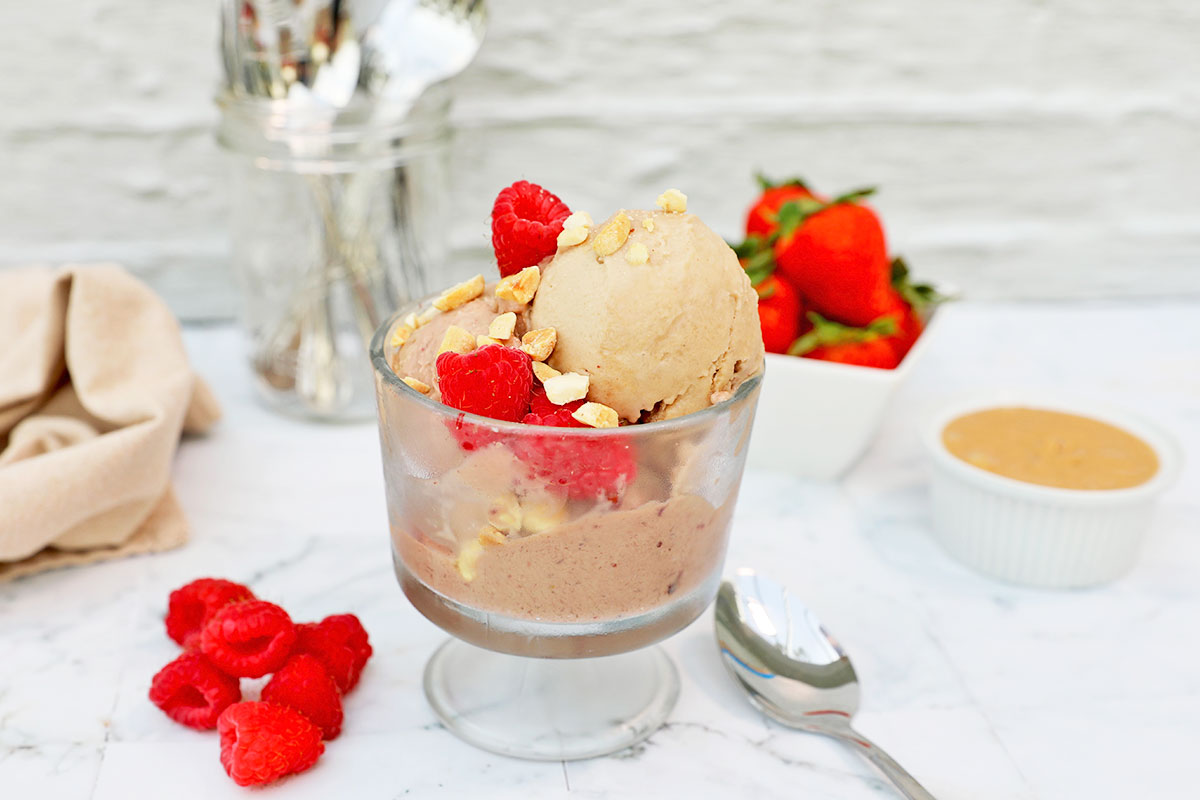 Peanut Butter and Jelly Ice Cream
Remember those famous peanut butter and jelly sandwiches from your childhood? Now you can savor those flavors in this tasty plant-based ice cream. This classic combination of creamy peanut butter and sweet jelly is a delightful treat for all ages.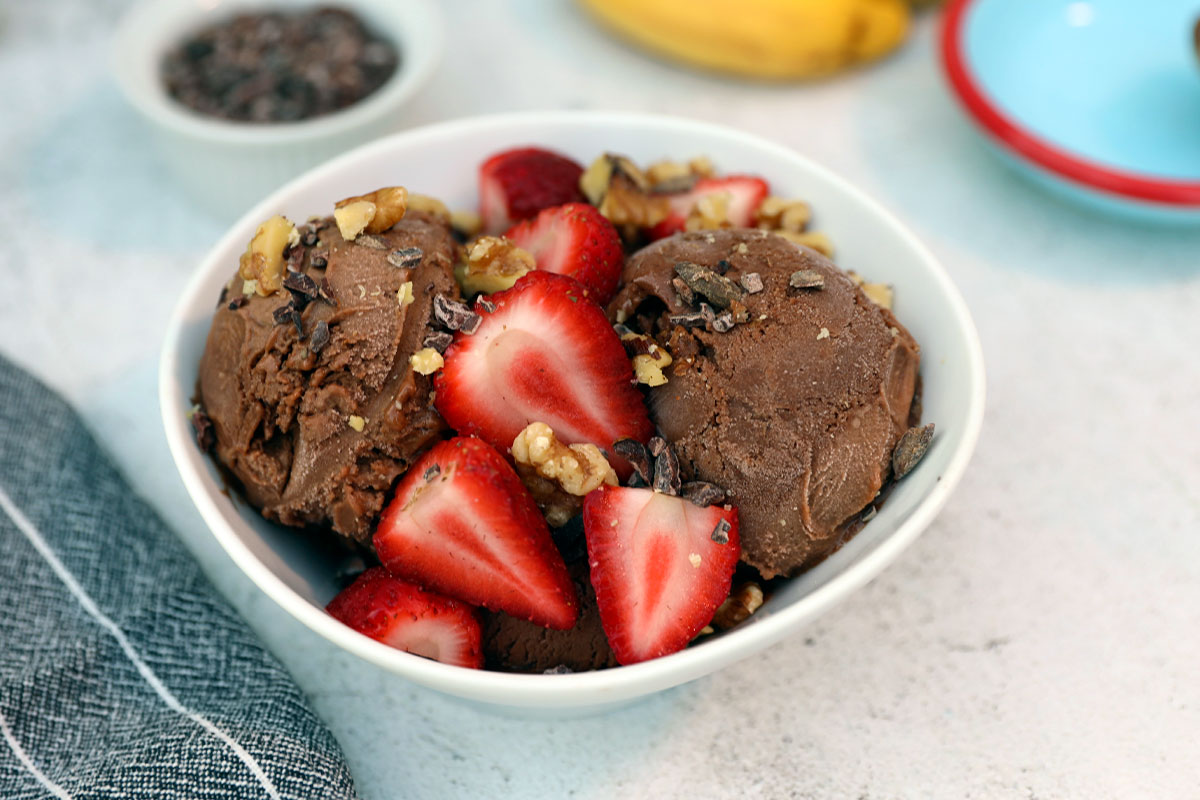 This chocolate banana ice cream is delicious, healthy, and the perfect way to satisfy a sweet tooth. It is completely free of dairy and refined sugar! It's also super easy. You don't even need an ice cream maker to prepare it.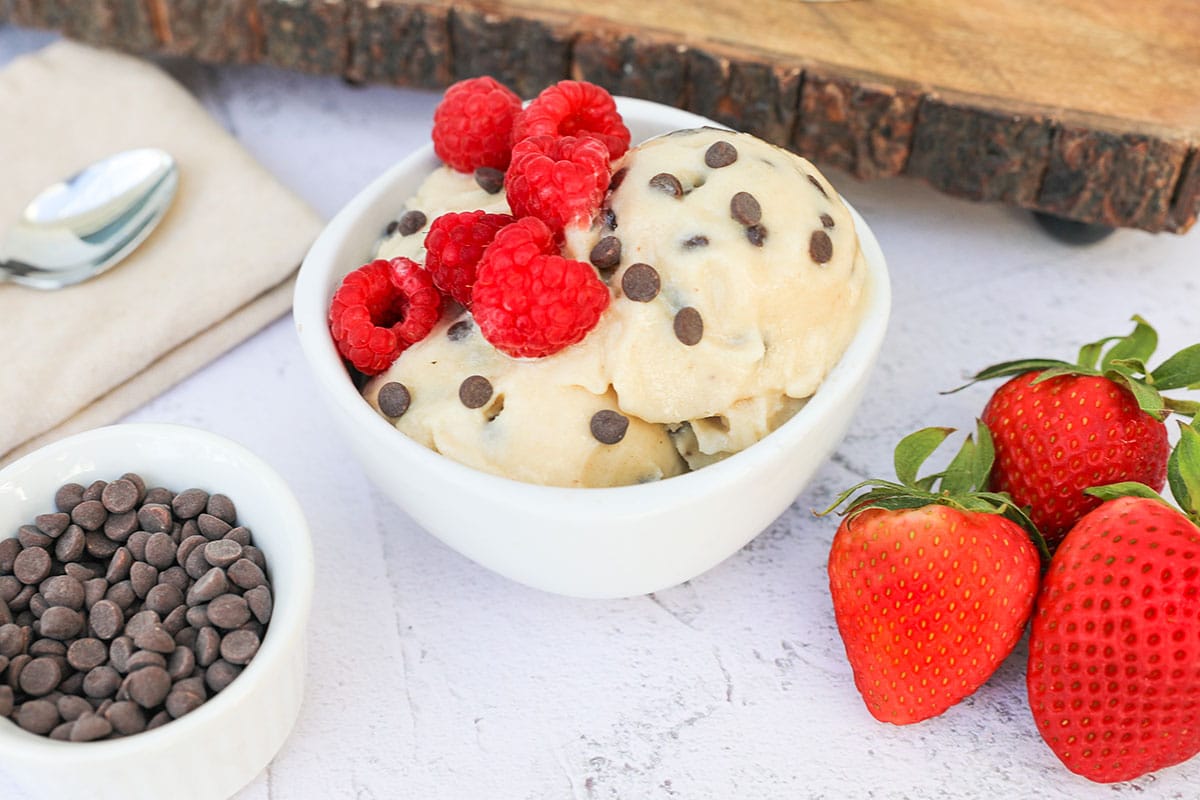 Dive into a bowl of velvety gelato filled with luscious chocolate chips. This plant-based version of a classic favorite is a perfect indulgence for chocolate lovers.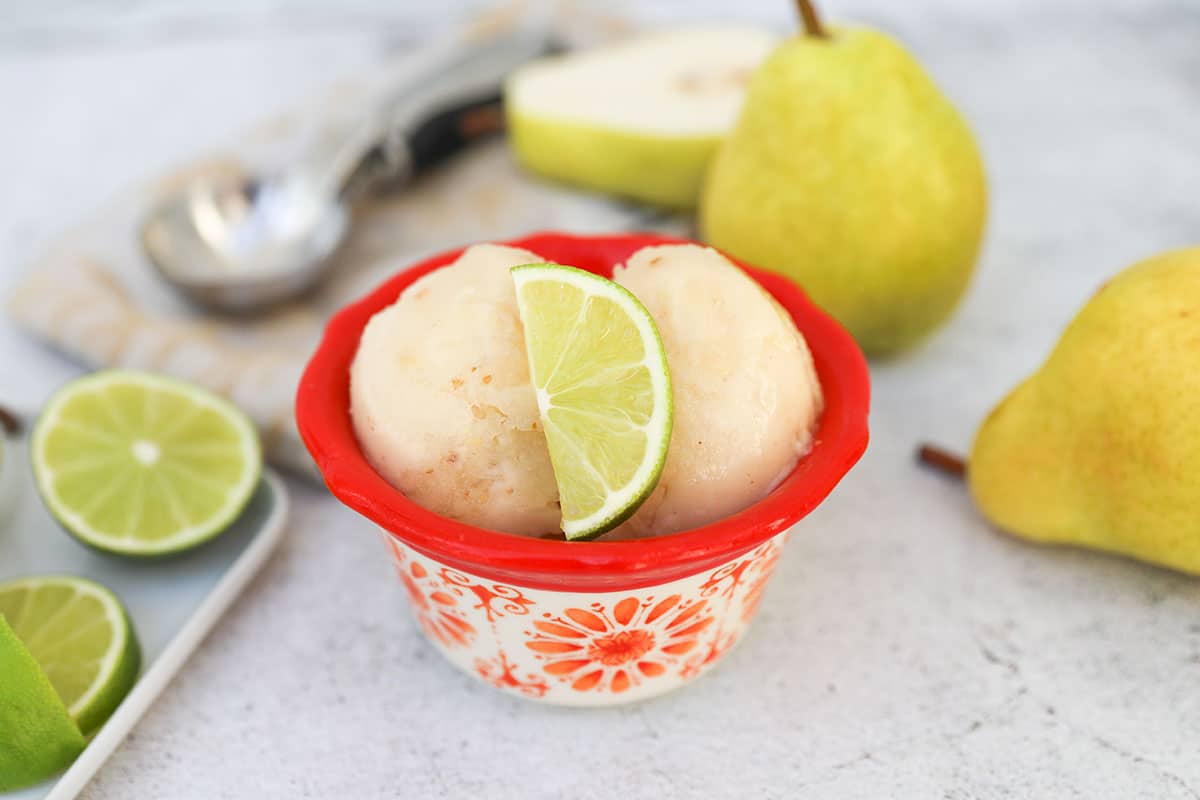 Enjoy the natural sweetness of Bartlett pears in this refreshing and fruity sorbet. Given its delicate flavor and smooth texture, you can serve this sorbet as a delightful palate cleanser or a light dessert. The most amazing part? It only requires three ingredients!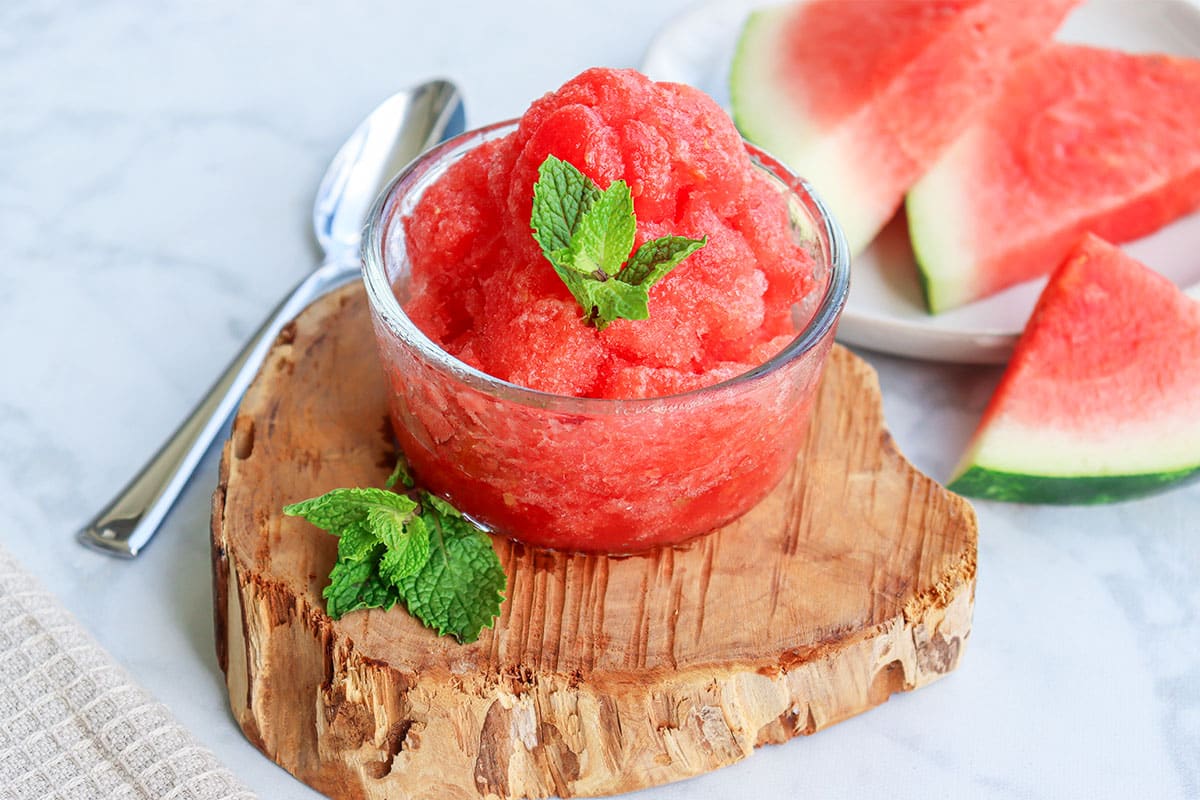 Quench your thirst and satisfy your sweet tooth with this watermelon sorbet. Bursting with the refreshing flavors of juicy watermelon, this treat is perfect for beating the summer heat.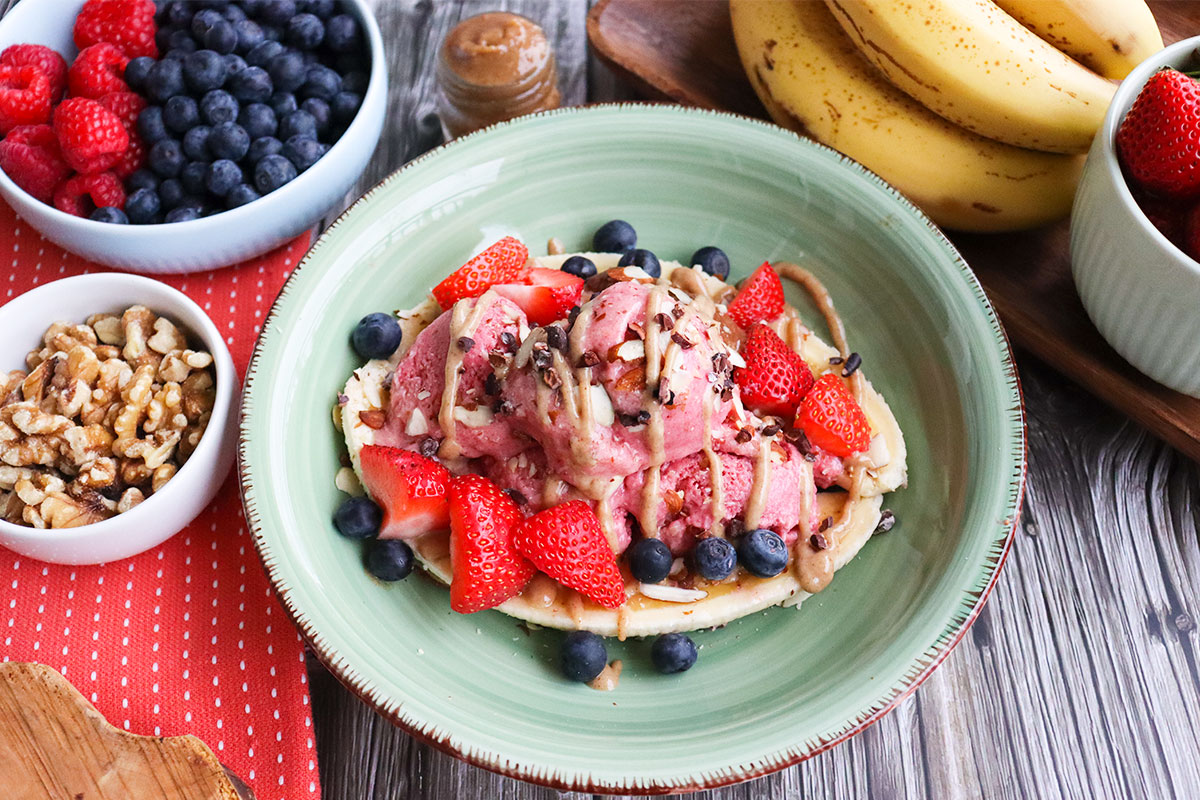 Healthy Vegan Banana Split Sundae
This healthy, fruity treat feels decadent and is fun and easy to make! You can dress up these sundaes with your favorite toppings and customize them as much as you like. It's a great recipe to prepare with kids.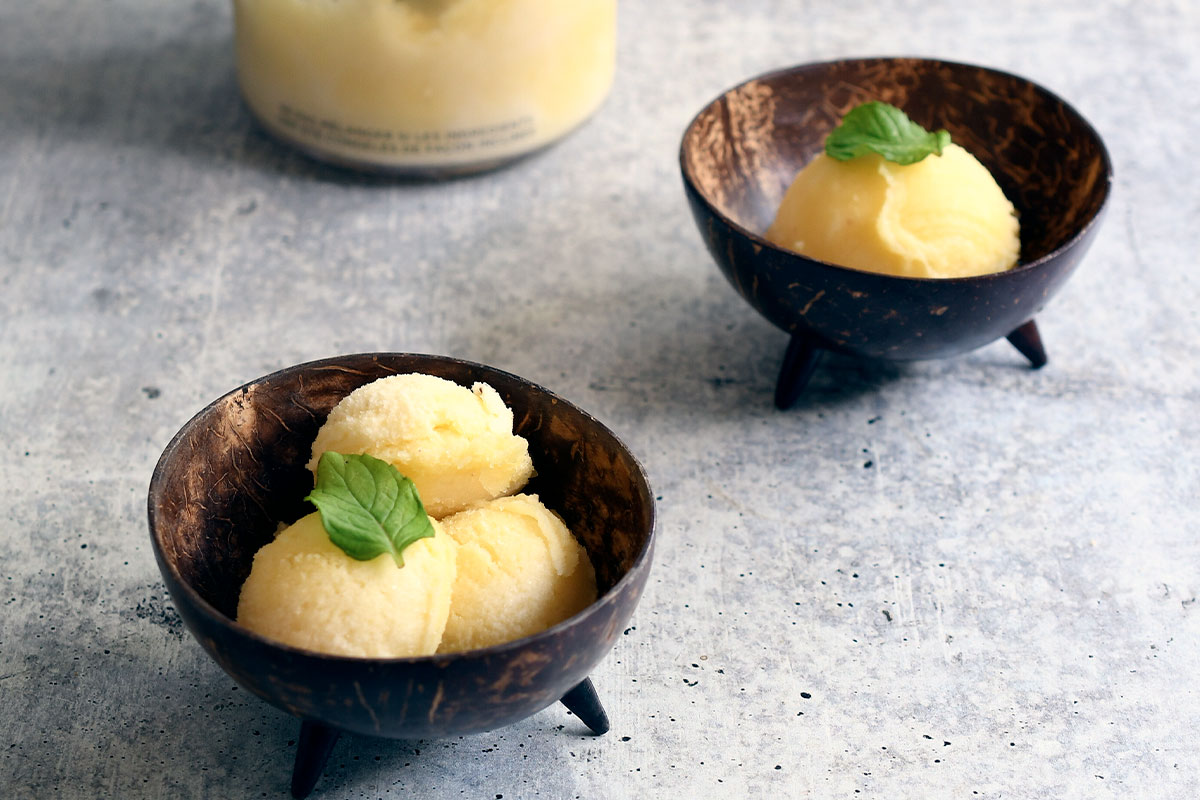 Homemade Vegan Pineapple Dole Whip
Experience the iconic flavor of the famous pineapple Dole Whip with this homemade vegan version. Creamy, tangy, and oh-so-refreshing, it's a tropical delight that will transport you to a vacation state of mind.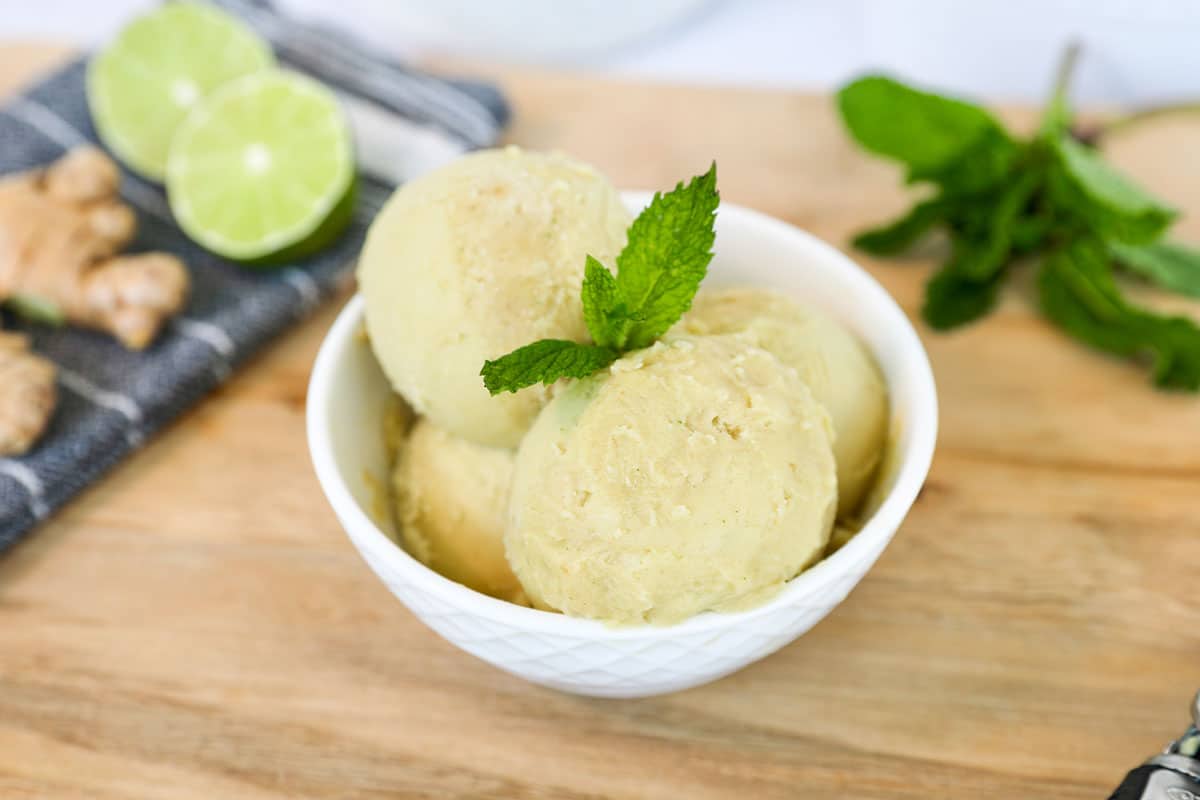 Soursop, also known as guanábana or graviola, is native to the Americas and the Caribbean. The flavor is a combination of strawberry and apple with a subtle citrus note. It's perfect for this refreshing creamy ice cream, which is easy to make without an ice cream machine.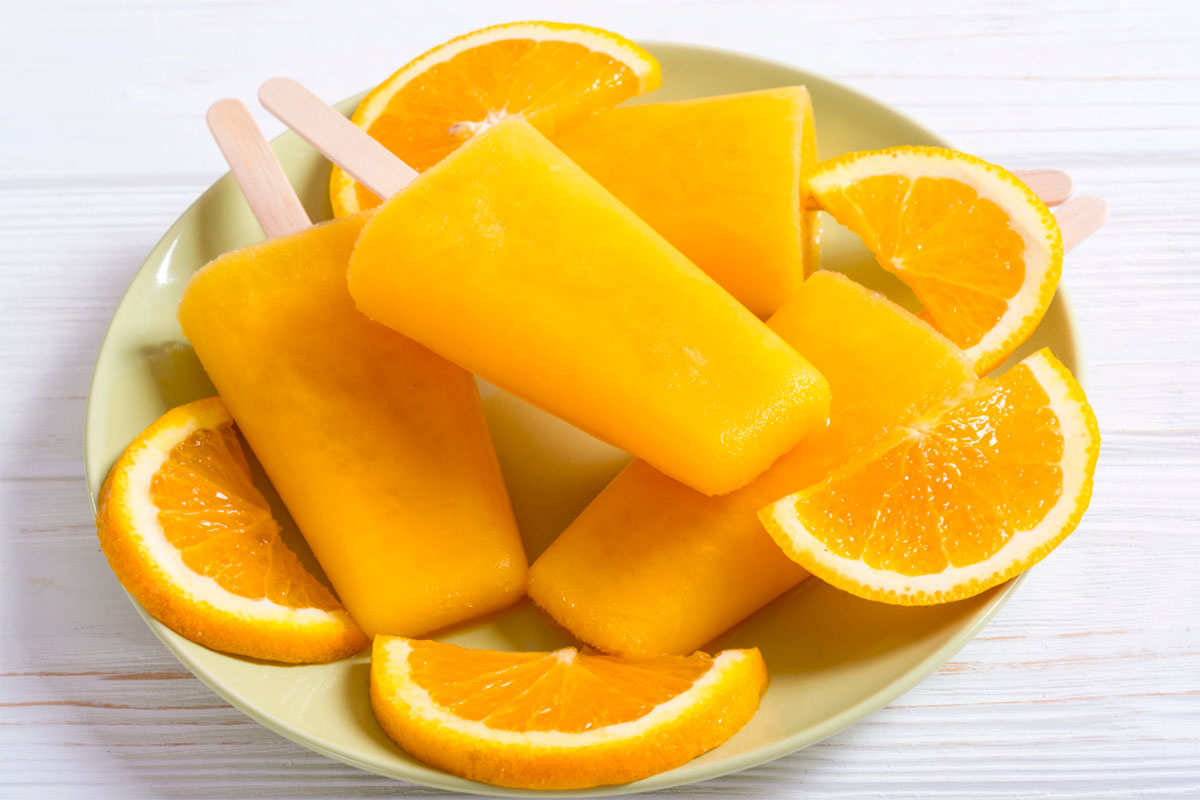 Relive your childhood memories with these creamy and citrusy orange dreamsicles. Made with fresh orange juice and plant-based ingredients, they're a nostalgic treat that will bring a smile to your face.
Copyright 2023 Center for Nutrition Studies. All rights reserved.