12 Plant-Based and Oil-Free Hanukkah Recipe Ideas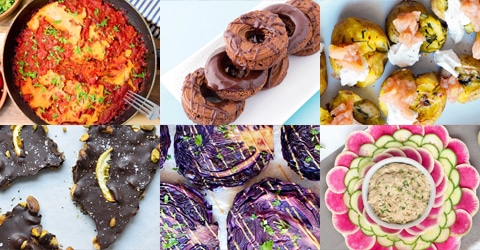 Food plays an important part in Jewish traditions, and Hanukkah is no exception. Hanukkah, the eight-day Jewish commemoration also known as the Festival of Lights, typically involves feasting on fried foods and dishes loaded with sugar, fat, and oil. We've put together a list of some of our favorite whole food, plant-based and oil-free dishes in honor of this tradition.
Update: We understand the importance of oil for Hanukkah in regards to food and other traditions. After speaking with many on this topic we have found that this oil-free cooking concept is similar to how some people now use candle or electric menorahs, instead of the traditional oil menorahs, as those options are deemed safer. Some people are also opting to not use oil in cooking due to it being unsafe for those with certain health conditions, such as heart disease. We are an oil-free recipe site for the purposes of health and wellness. These whole food, plant-based Hanukkah recipes are delicious options for those wishing to remain oil-free in their healthy lifestyle. We hope you enjoy trying them!
Plant-Based Hanukkah Appetizers
This baba ganoush is a thick & creamy roasted eggplant dip that's the perfect accompaniment to sliced raw veggies.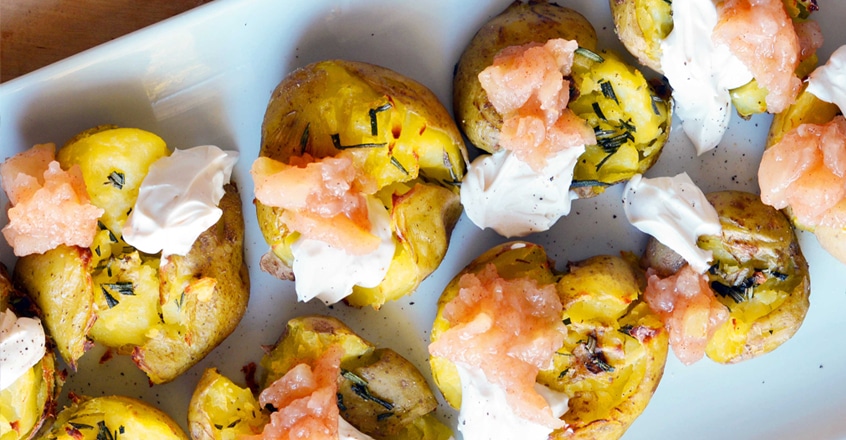 These plant-based matzo balls are just as light, fluffy, and flavorful as their conventional counterparts.
Plant-Based Hanukkah Main Dishes
This hearty, delicious pot roast replaces beef with portobello mushrooms but requires no sacrifice of flavor. As rich as any traditional pot roast but twice as fast to cook, this one-pot meal will satisfy everyone at the holiday table.
Think cabbage is a boring veggie? Think again! I dare you not to be impressed and intrigued by the vibrant color of these "steaks," which look dazzling on your plate no matter what you serve them with.
Plant-Based Hanukkah Sides
Challah is braided bread served on the Sabbath and Jewish holidays. Chickpea flour has an egg-like flavor and makes this conventional egg bread taste more authentic. All I can say is challah-lujah!
Classic potato latkes are fried. This oil-free vegan latkes recipe is a healthy take on a classic Jewish tradition. Shredded potatoes, carrots, and onions come together with flax seeds and oats that serve as a healthy binder. Serve these for Hanukkah or enjoy as a tasty appetizer at any party.
These latkes are baked, not fried, and you get the same satisfying crispiness and flavor without the added oil and fat. It's a miracle!
This simplified plant-based version of the original is a perfect side or breakfast dish.
Noodle kugel is a traditional Jewish sweet or savory casserole made with noodles. This sweet kugel has the perfect blend of fruits and spices and can be served warm or cold.
Plant-Based Hanukkah Desserts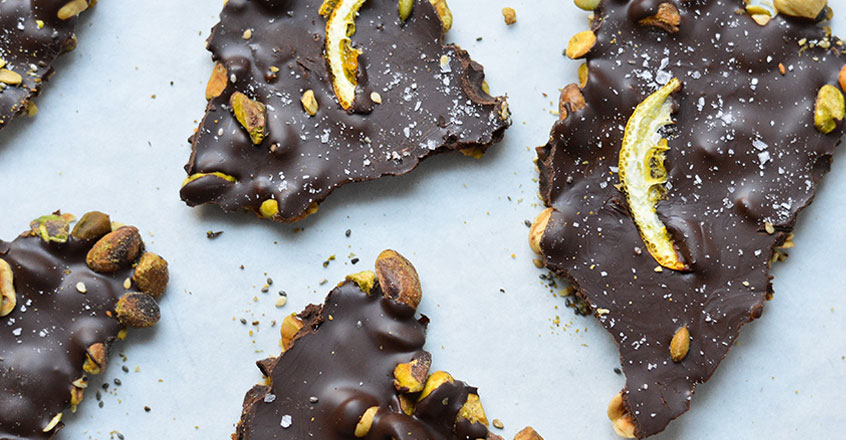 Chia and pumpkin seeds make this fantastic vegan chocolate dessert pop along with hazelnuts, pistachios, orange slices and cardamom.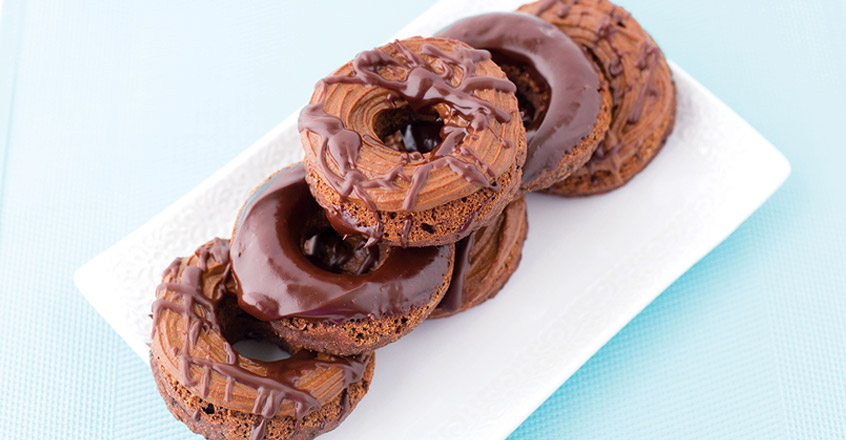 These doughnuts are not only whole grain but also free of oil and processed sugar, so you can include them on the list of healthy breakfast foods you serve to your family.
Copyright 2022 Center for Nutrition Studies. All rights reserved.