8 Easy Plant-Based Soup Recipes With Immune-Boosting Power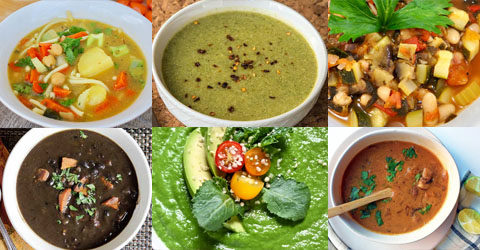 Our immune system is made up of a complex network of cells and organs that help protect our body from harmful toxins and infections. Adding immunity-boosting foods to our diet is a natural and healthy way to strengthen our immune system. Soup is a quick and convenient dish that can be packed with phytonutrients and antioxidants. Since soup is a one-pot meal, all the nutrients are retained in the broth as vegetables, herbs, grains, legumes, and spices are cooked together. With ingredients like garlic, dark leafy greens, broccoli, chickpeas, black beans, mushrooms, and sweet potato all simmering in a flavorful, hot broth with spices, you'll be sure to help nourish your body.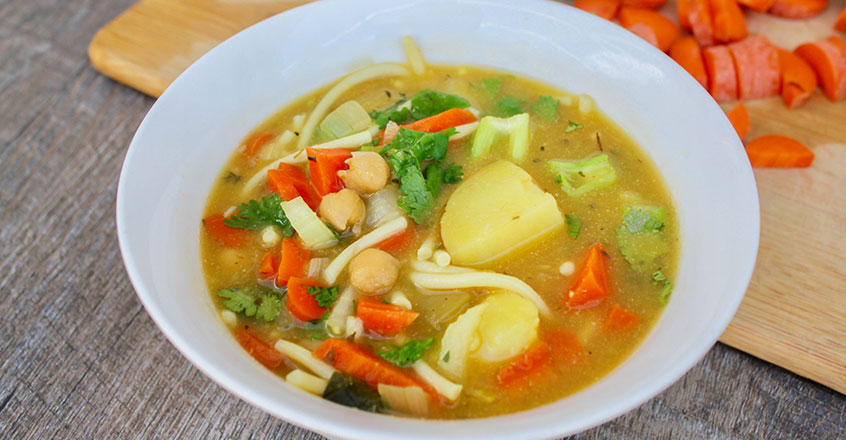 Comforting Chickpea Noodle Soup
This plant-based take on chicken noodle soup provides a soothing, nourishing meal when you're not feeling well; better yet, it actually helps keep you healthy in the first place!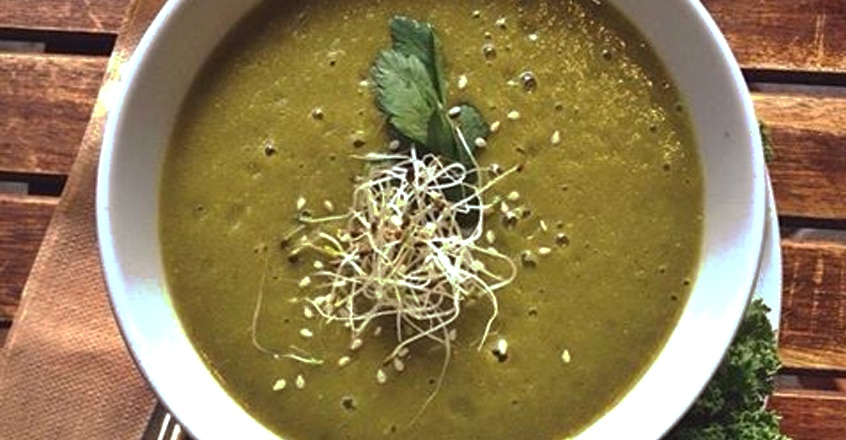 This delicious, revitalizing soup is jam-packed with veggies. Not only is it hearty and incredibly tasty, but the dark, leafy greens give you important vitamins and minerals that help keep you healthy.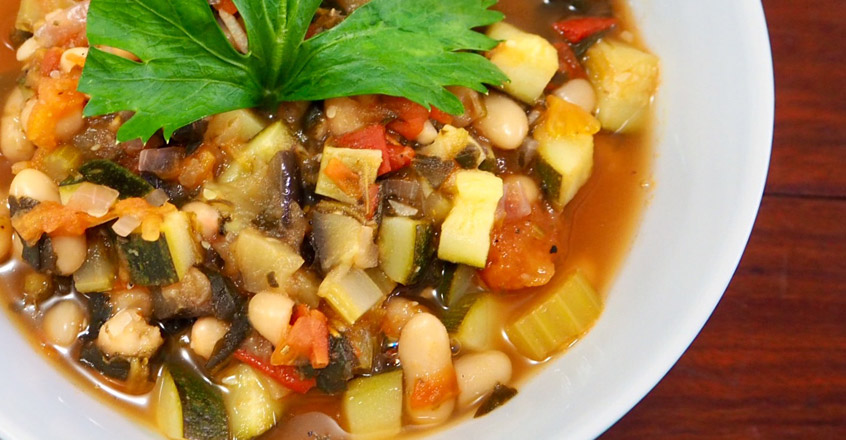 This quick, easy soup is packed full of fiber and a rainbow of veggies, the latter of which signals antioxidant and anti-inflammatory phytochemicals that will help you regulate your immunity and reduce inflammation.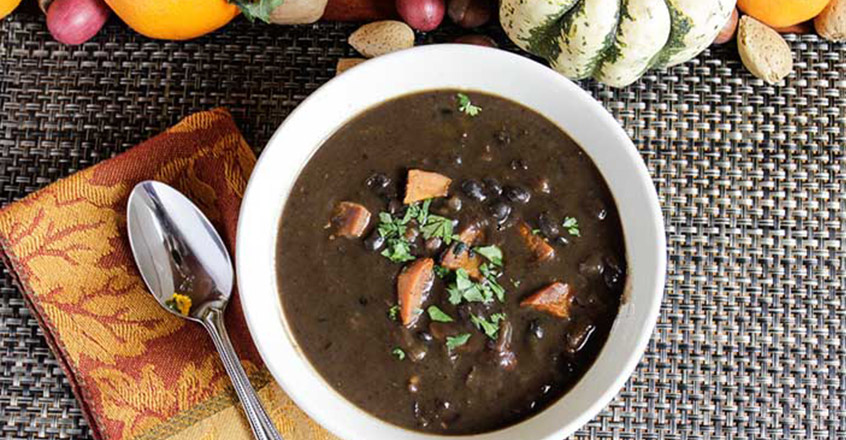 Black Bean Soup With Sweet Potatoes
Fiber is king in this black bean soup with sweet potatoes. Fiber helps gut health, which ultimately helps keep your immune system in check.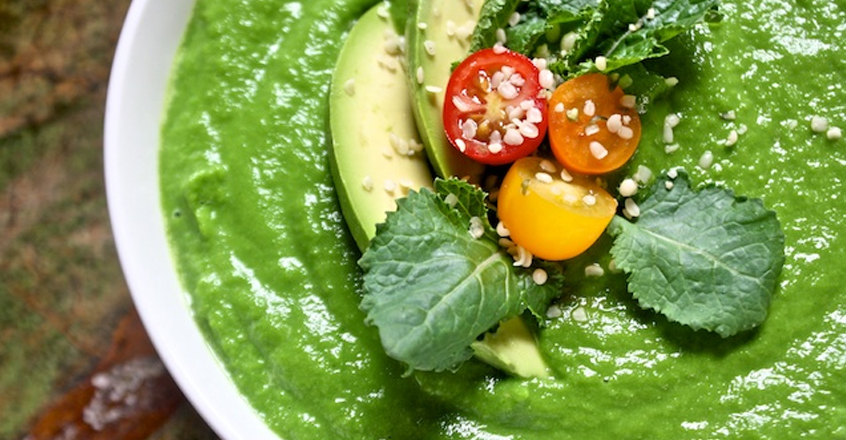 This light, fresh, chilled soup calls for lots of kale, which can help the body by neutralizing free radicals, inhibiting enzymes that activate carcinogens, and boosting immunity. It's tasty, to boot!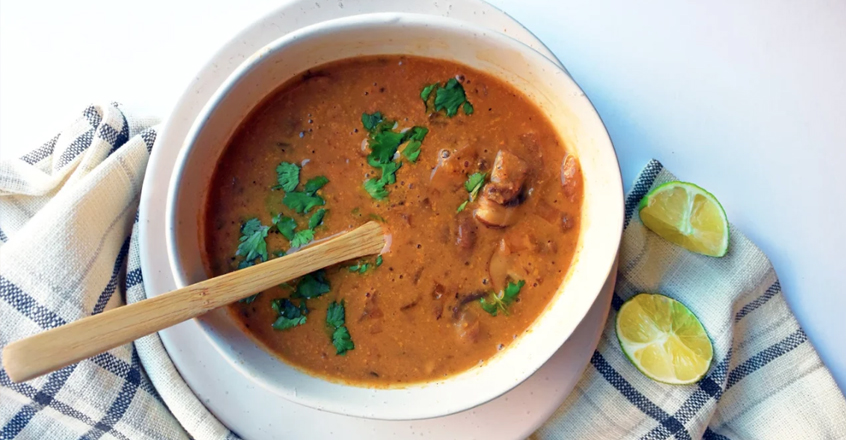 Mushrooms contain selenium, vitamin D, antioxidants, and polysaccharides, making them immune-boosting superstars! To round out the meal, add a hearty flavorful salad or whole-grain bread.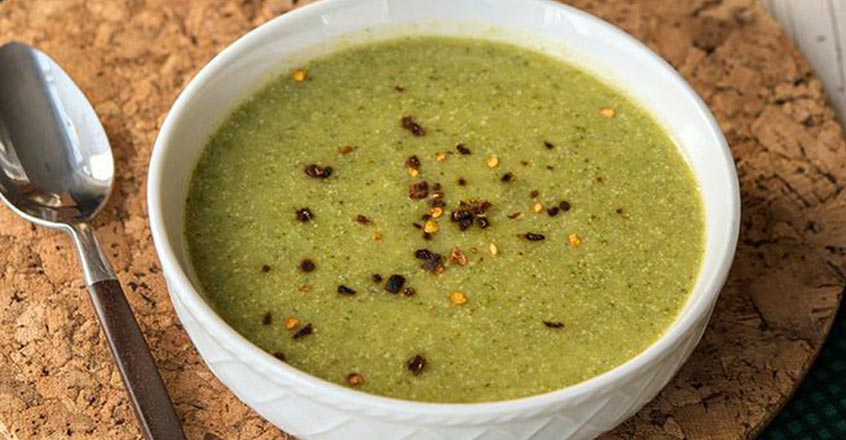 The broccoli and garlic in this healthy, comforting soup give a one-two punch. This easy-to-make recipe is full of flavor and made creamy with blended potatoes or rice.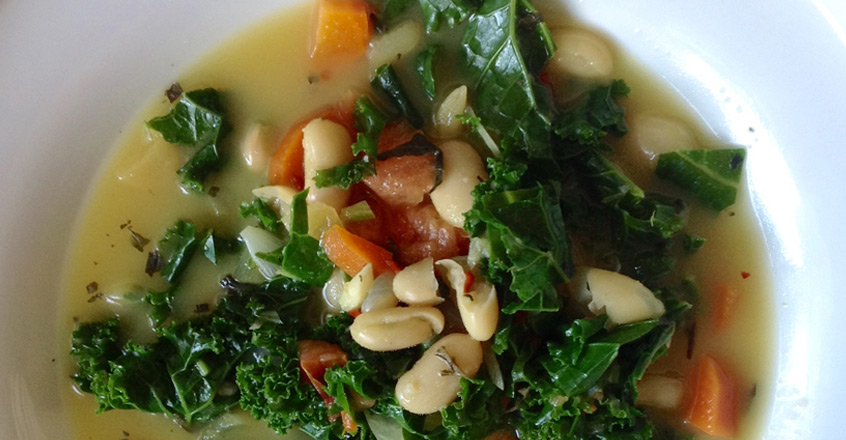 Copyright 2022 Center for Nutrition Studies. All rights reserved.