9 Whole Food, Plant-Based Pumpkin Recipes for Fall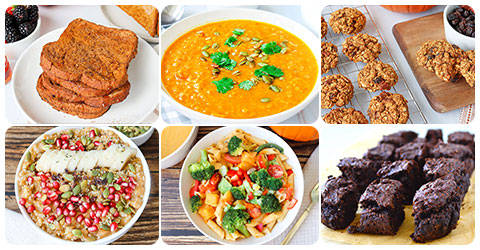 Pumpkins go hand in hand with the fall holidays. This nutritious and versatile orange colored fruit features edible seeds and flesh that are rich in vitamins and minerals, including beta carotene. As a powerful antioxidant, beta carotene offers protection against cancer, heart disease, asthma, diabetes, and macular degeneration.
Pumpkins are members of the exceedingly diverse gourd family. Gourds come in an astounding array of shapes and sizes and include cucumbers, honeydew melon, cantaloupe, watermelon, and zucchini. These plants are native to Central America and Mexico, but they now grow on all continents except Antarctica. Pumpkins have been grown by Native Americans for thousands of years, even before the cultivation of beans and corn.
Fresh pumpkin prepared at home will deliver the most benefits for your health, but canned pumpkin is also a great choice. There are many ways to eat more pumpkin. You can use it to replace butter or oil in baked goods, add it to your oatmeal for delicious hot or cold cereal, add it to pancake or french toast batter, or use it in savory dishes such as chili or curries.
Pumpkin is a key ingredient in many soups, breads, treats, and desserts. Pumpkin pie is a staple of traditional Thanksgiving meals in the United States. From French toast to pumpkin lentil soup, we've got a delicious selection of recipes to indulge your palate.
Plant-Based Pumpkin Recipe Ideas
Let's get the feast started with these delicious plant-based pumpkin recipes that your entire family will enjoy!
Pumpkin Breakfast Recipes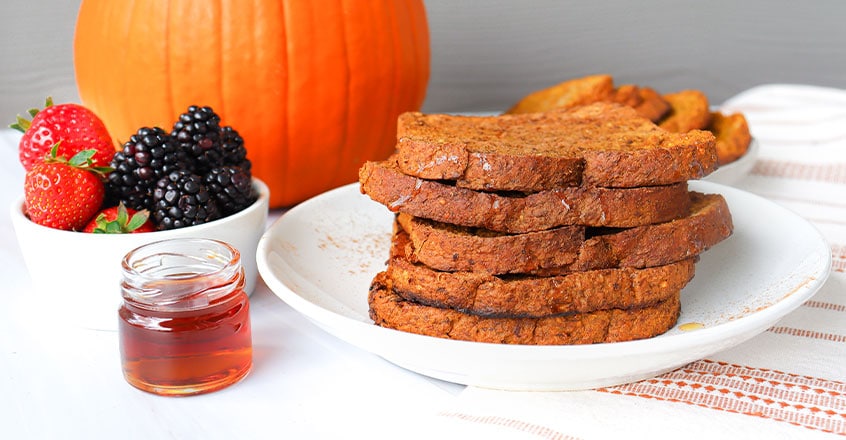 Sweet, aromatic and full of pumpkin plant-based goodness, this French toast recipe makes for a perfect autumnal breakfast.
Ever since being introduced to the world of overnight oats with pumpkin and spices, this recipe has been a favorite! These oats will sustain you for hours and make a delicious snack or dessert.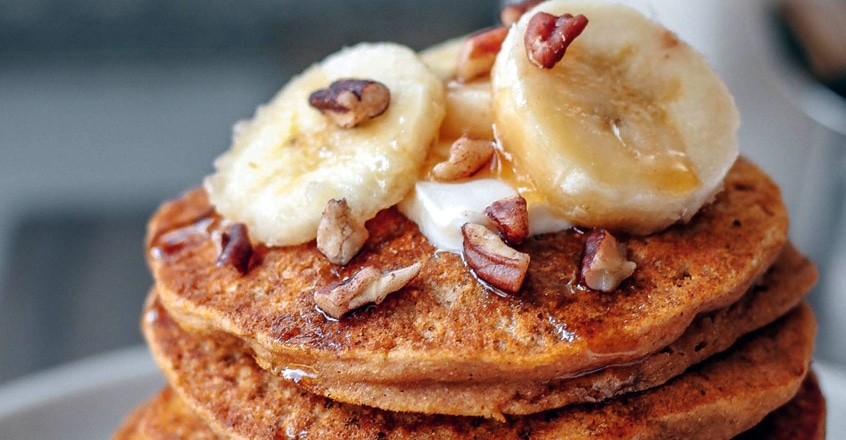 Healthy Pumpkin Spice Pancakes
These fluffy pumpkin spice pancakes topped with banana, chopped pecans, and maple syrup are a healthy spin on a favorite comfort food. As an added bonus, you can freeze and reheat these pancakes whenever you like.
Pumpkin Main Dishes
This hot, delicious soup pairs well with a salad for a nourishing lunch or as a perfect first course. Pumpkin puree adds a creamy richness and body to this comforting soup.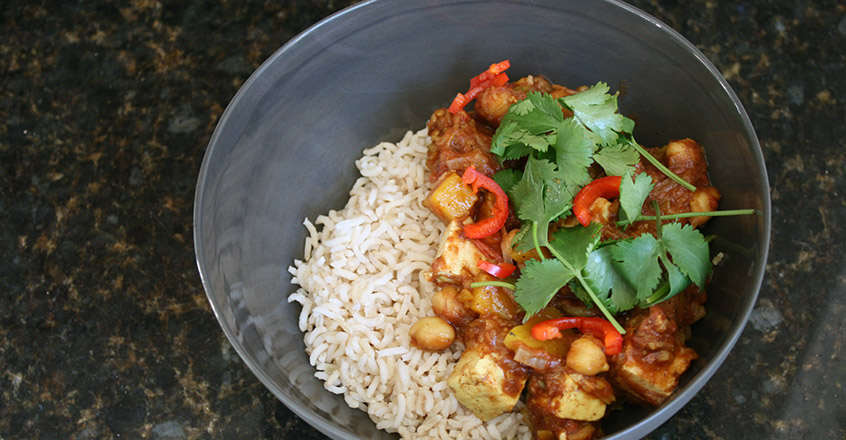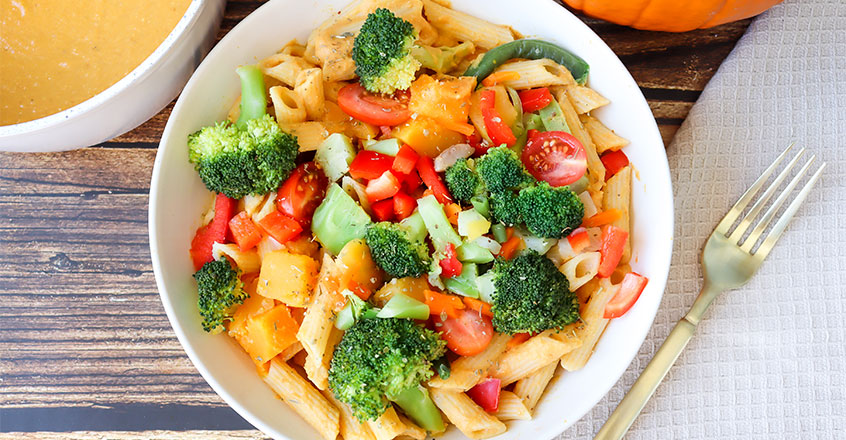 Prepare this delicious plant-based pasta primavera tossed in a creamy "cheesy" sauce in less than 20 minutes. It's an easy meal packed with nutrition that the entire family will love.
Pumpkin Dessert Recipes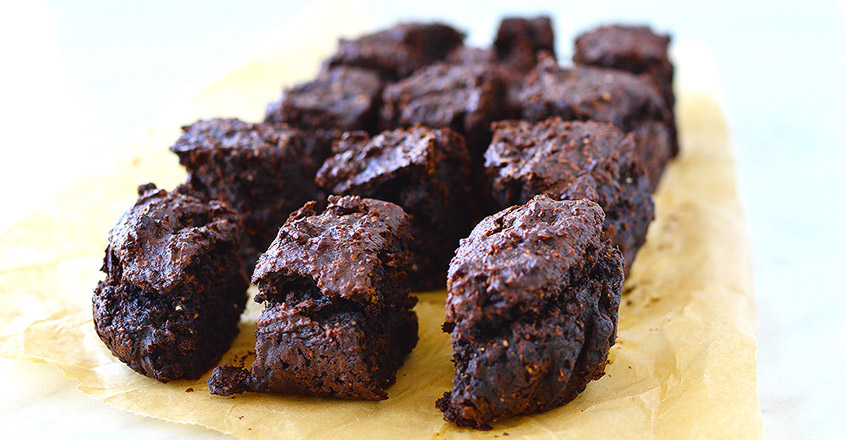 These chocolate pumpkin brownies are moist and delicious, gluten-free, nut-free, and soy-free!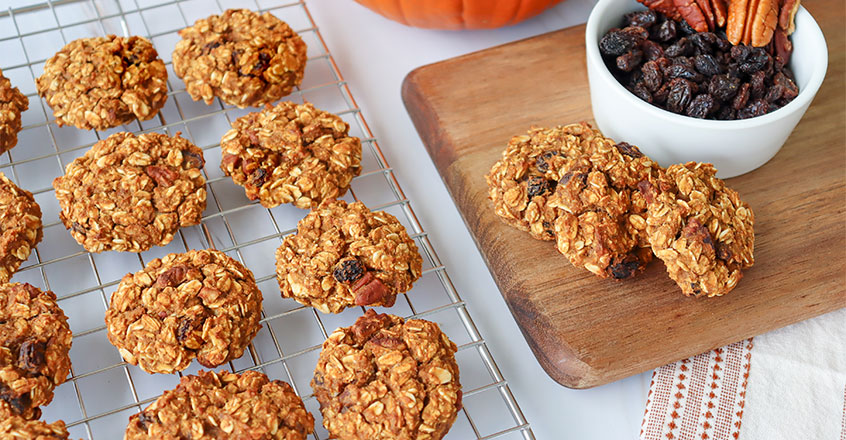 This easy recipe avoids refined sugar and syrup by using the natural sweetness of bananas. Pumpkin puree keeps them oil-free, while maple extract and pumpkin pie spice add a seasonal flavor.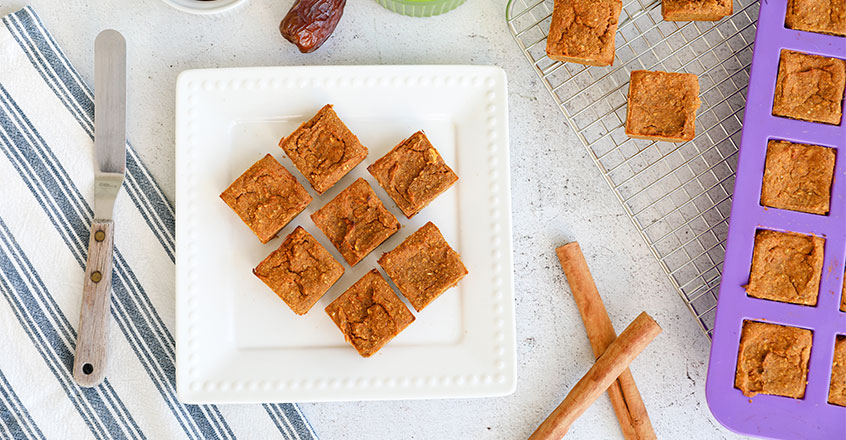 Super Simple Pumpkin Pie Bites
These have all the flavors of homemade pumpkin pie in a perfect bite-size dessert. Best of all, the ingredients are healthy and plant-based — no dairy, eggs, processed sugar, processed flour, or added oils!
Copyright 2022 Center for Nutrition Studies. All rights reserved.