Swiss Chard and Rice Balls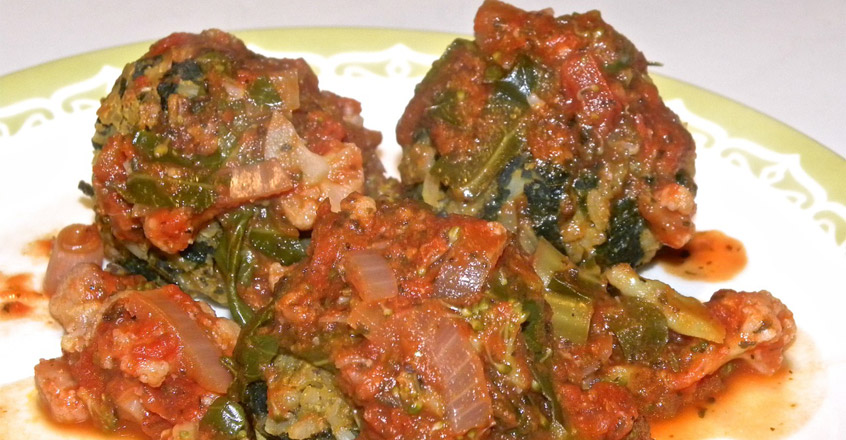 What You'll Need
---
¾ cup onion, finely diced
1 cup Swiss chard, cooked, squeezed of liquid, chopped
1 Tbsp dried Italian herbs
4 Tbsp chili/garlic sauce
How to Make It
---
1 Pre-heat oven to 400 degrees F.
2 Thoroughly mix all ingredients.
3 Line a baking dish or sheet with parchment paper or non-stick aluminum foil.
4 Scoop ⅓ cup of rice ball mixture into the palm of your hand, cup with your other hand, roll/shape into a ball, squeezing the mixture gradually to make it stick.
5 Place ball onto baking dish or sheet.
6 Repeat making the balls with the remaining mixture.
7 Bake for 30 minutes, then carefully flip over each ball, and bake for another 15 minutes.
8 Let cool and serve with favorite plant-based tomato-veggie, white, mushroom, or brown sauce
Cooking Tips
You can use regular flour and other grains (millet, quinoa etc.).
If your first ball won't hold together as you shape it, add a bit more of your binding flour and mix again.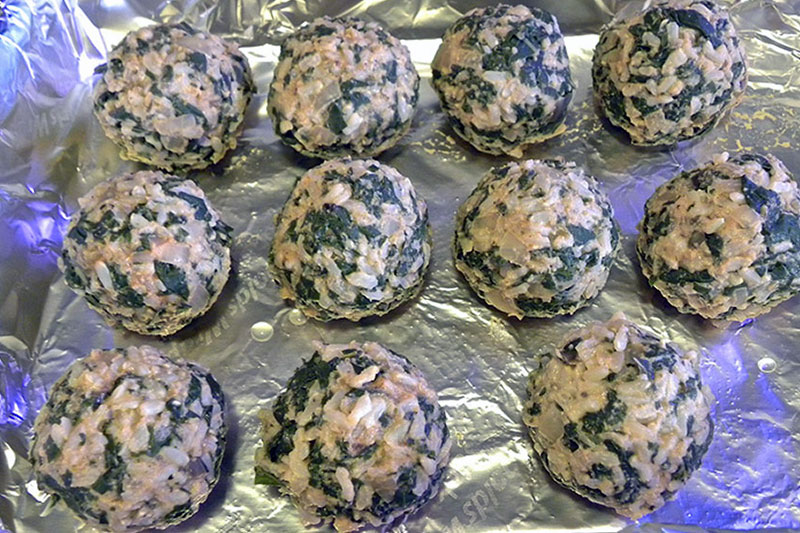 Copyright 2022 Center for Nutrition Studies. All rights reserved.