Fresh Endive With Rice and Greens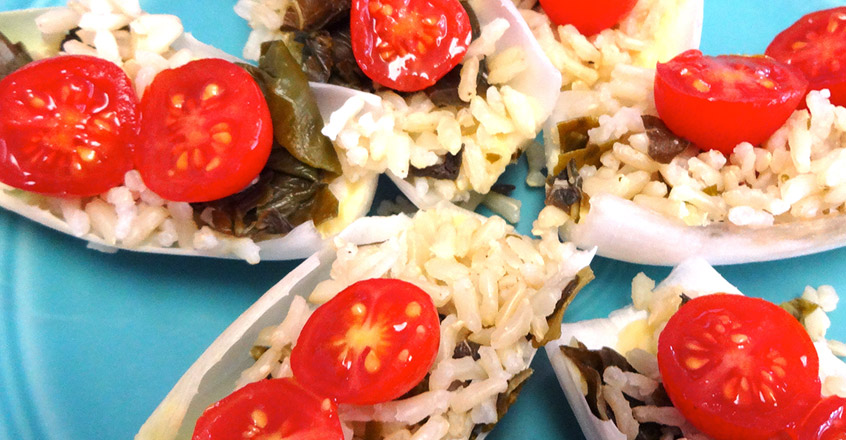 What You'll Need
---
6 - 8 whole leaves of California or Belgian Endive
4 - 6 Tbsp fat-free hummus
⅓ cup cooked collard greens (or other greens of your choice)
6 - 8 grape tomatoes, sliced in halves
How to Make It
---
1 Prepare endive, trimming the ends and separating the leaves. Spread each leaf down the center with hummus, from tip to end.
2 Mix the brown rice and greens together. Scoop rice mixture into endive leaves evenly, and place on serving dish. Garnish with tomatoes. Serve immediately.
Copyright 2022 Center for Nutrition Studies. All rights reserved.