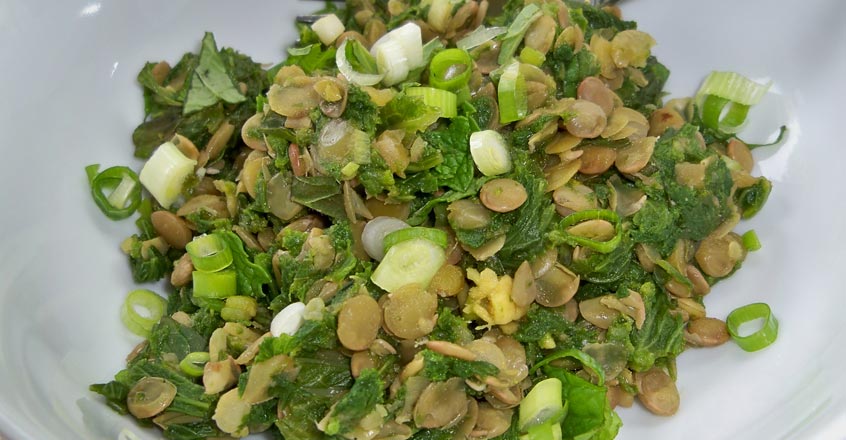 Ingredients
½ cup dried brown lentils, rinsed
1 bunch mustard greens, stems removed
1 Tbsp soy sauce or tamari
1 Tbsp fresh ginger, minced
3 green onions, sliced
2-3 tsp fresh lemon juice
1 Tbsp fresh mint, chopped
Instructions
1. In a medium saucepan, simmer lentils in enough water to cover for 15-20 minutes, until tender. Meanwhile, place well-rinsed mustard greens in boiling water and simmer for 10 minutes. Drain greens in a colander and using the back of a large spoon, squeeze out excess water. Remove greens to a cutting board and chop finely. When tender, drain the lentils. Set both aside.
2. Add tamari to sauté pan and heat on medium. Add ginger and green onions and cook for 1-2 minutes. Add cooked lentils and chopped greens and stir to coat. Remove from heat and sprinkle with mint and lemon juice.
3. Serve immediately.
Cooking Tips
1. This dish is also delicious made with kale.
100% online, learn at your own pace
Instructor led format
No prerequisites
Continuing education credits