7 Ways To Offer Gratitude This Thanksgiving
The Thanksgiving holiday reminds us to count our good fortune and appreciate the world around us. Instead of getting caught up in a whirlwind of preparations to come up with the perfect celebration, spend some time looking for ways to pay it forward and lend a helping hand.
1. Volunteer to help brighten someone's day
The holiday season is a great time to give back to the community by volunteering in various community initiatives to help those in need. This could be a great way to bond with your children and show them different ways to be of service. A kind word and a smile can make the difference between any given person having a lonely day or having a friendly interaction. Check out some incredible community-focused initiatives that the T. Colin Campbell Center for Nutrition Studies supports through its Community Grant program.
2. Extend an invitation
Holidays can be difficult for those that live far from their families and friends. People that live alone oftentimes are not motivated to cook a special meal for themselves or reach out for companionship. It's amazing how sharing good food brings out the best in people.
3. Make an extra meal for someone in need
The demands of the holiday season can put a strain on households on a tight budget. This year when you're planning your Thanksgiving feast, cook a little extra to share with a family who may not be able to provide one for themselves. Foster the festive spirit of gratitude by delivering a whole food, plant-based meal to the elderly or people with health conditions. You may also be interested in organizing a community cooking project to bring people together to feed underserved communities.
4. Be present! Enjoy the little things with your family
Sometimes we get so caught up in organizing a nice holiday celebration that by the end of the night we haven't really interacted much with one another. Take the time to talk to each other, play games, share memories, sing songs, and engage in other activities you enjoy with your loved ones. Spending quality time with each other and sharing a delicious meal is a wonderful experience that creates lifelong memories. Put away the electronics, and any other distractions, and allow yourself to really bond with one another.
5. Contribute towards the wellbeing of the planet
Eating a plant-based diet is a great way to honor the earth and all the beings that inhabit it. In addition to making healthy lifestyle choices, spend some time helping to clean up a park, beach, neighborhood, or any other place that needs special attention. Keep in mind to recycle and reuse whenever possible.
6. Take time to appreciate nature
Go for a walk or a special hike with your loved ones. Take time to breathe in the fresh air and relax. The best way to appreciate the great outdoors is to be in it. If you're looking for a non-traditional Thanksgiving celebration, consider a camping experience with friends and/or family.
7. Make a donation
Donate money, homegoods, or clothes to local shelters or animal rescues. Before donating, inquire to see what items are needed the most; sometimes it's items you might not even think of. Some nonprofit organizations will list needed items on their website.
Plant-Based Thanksgiving Sample Menu
Plant-Based Thanksgiving Entrée Recipes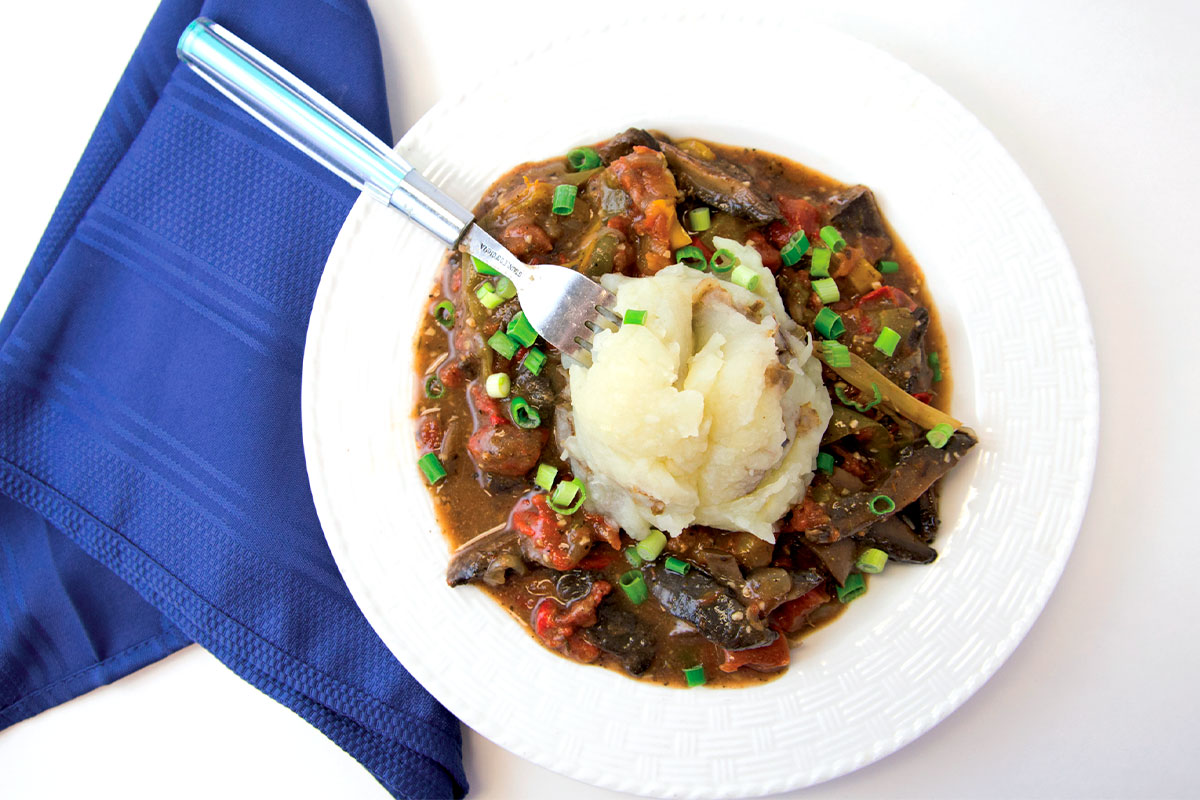 Portobello mushrooms make a great meat replacement for the traditional holiday dinner table with their meaty texture and savory taste. This healthy recipe with gravy is packed with flavor that kids and adults will love, but without the saturated fat from meat and butter.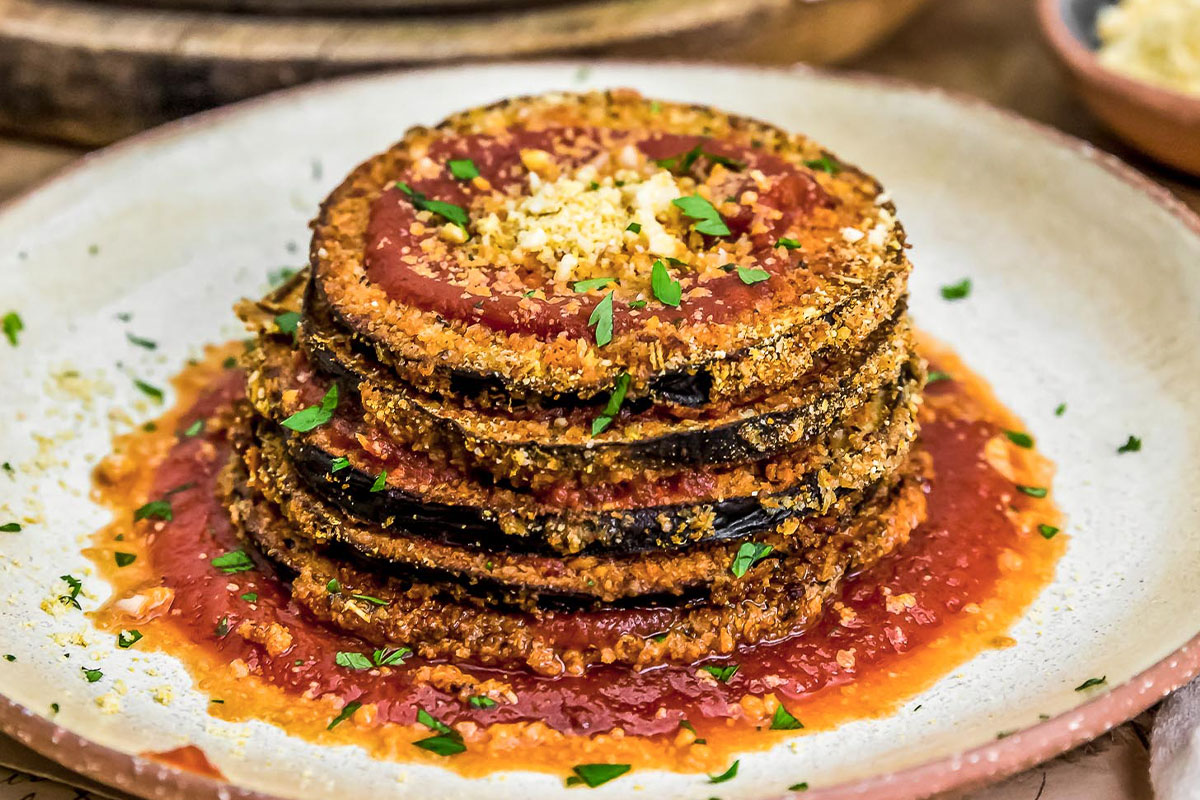 Oven baked to perfection, this healthy, oil-free vegan eggplant parmesan is brimming with flavor. The whole family will want to gobble it down!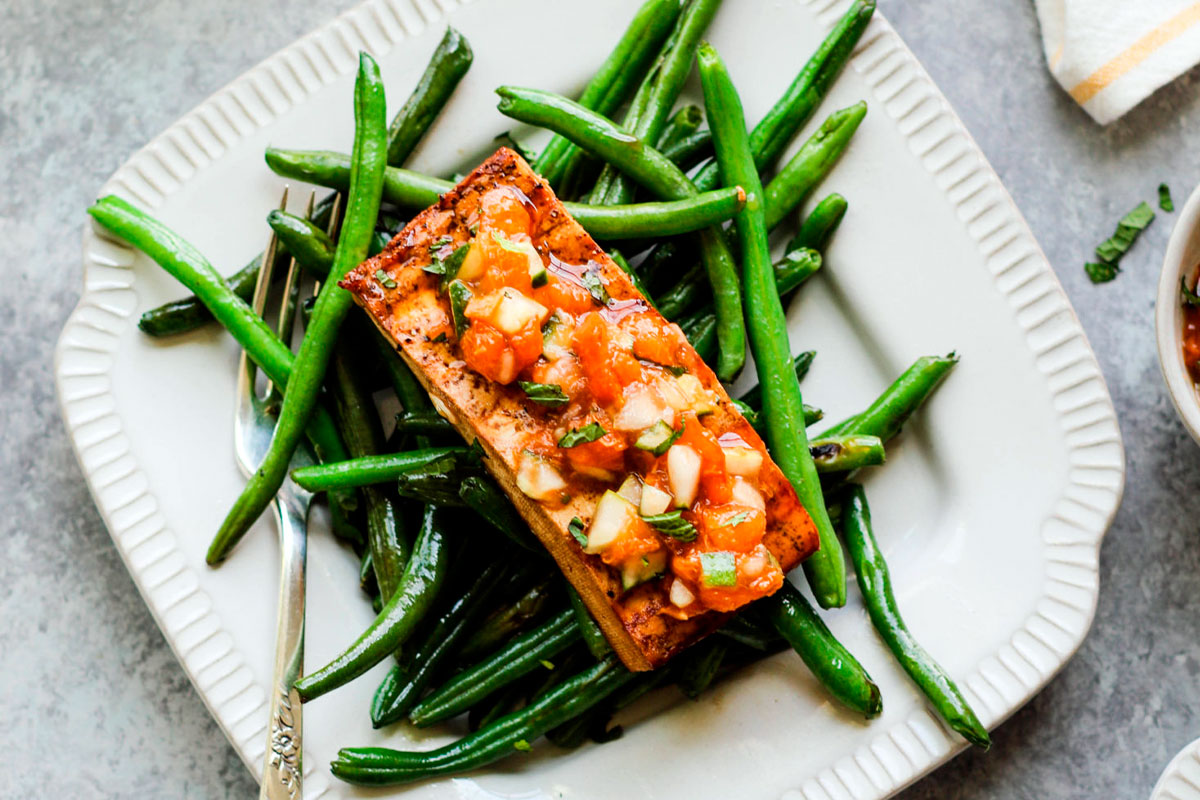 Tofu Steaks With Apricot Mint Compote
Protein-packed grilled tofu "steaks" marinated, grilled, and served with an easy apricot mint compote and fresh veggies makes a colorful main dish for your Thanksgiving table.
Plant-Based Thanksgiving Side Dish Recipes
Plant-Based Thanksgiving Dessert Recipes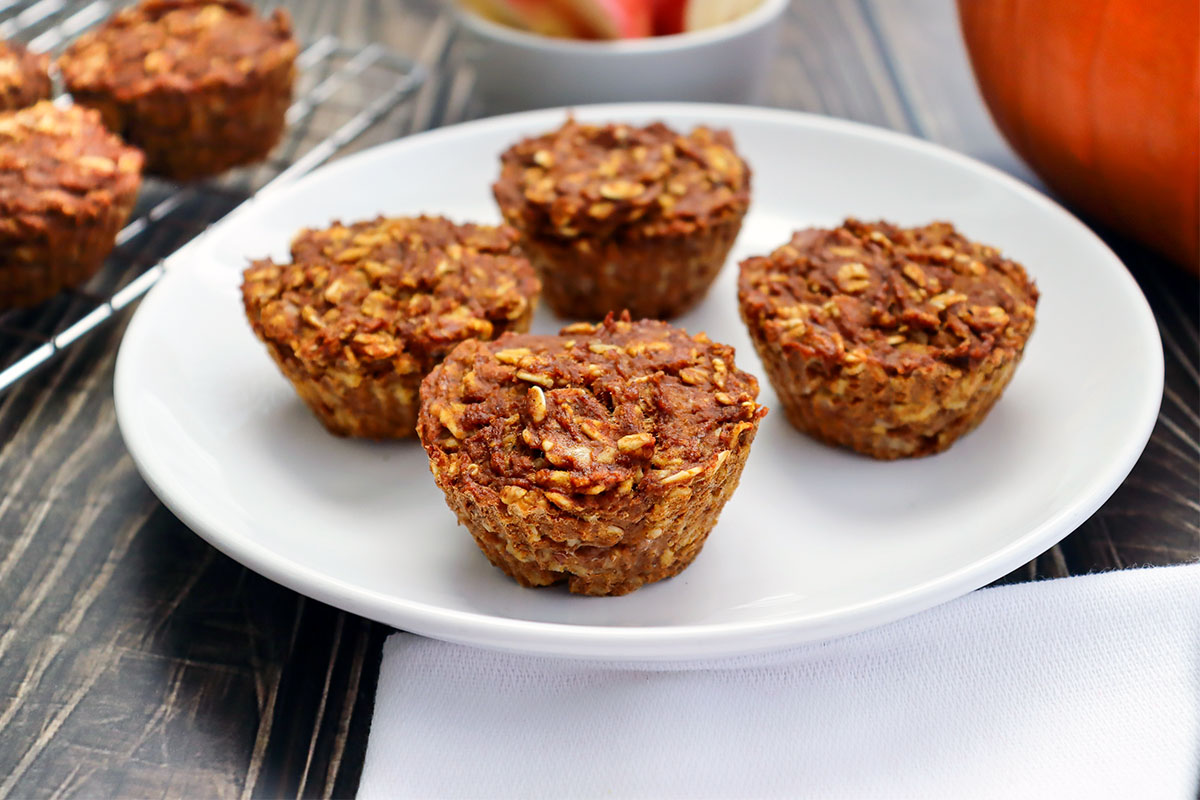 Pumpkin Spice Oatmeal Muffin Cups
These fragrant, moist pumpkin muffins are perfect for a Thanksgiving sweet treat. Amazingly, they are gluten-free, sweetened only with fruit, and they don't have a single drop of sugar or oil.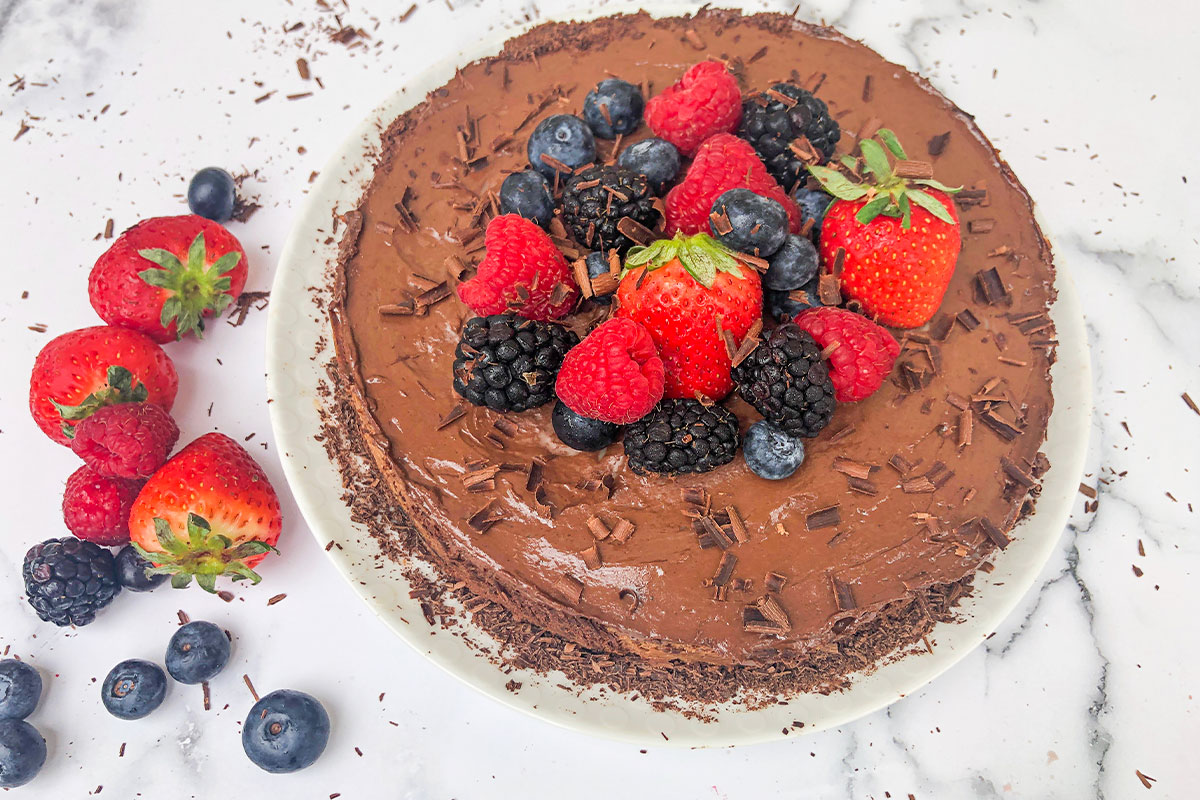 This plant-based cheesecake is a rich, creamy, and decadent dessert that you can feel good about indulging in. It's the perfect recipe for a holiday celebration.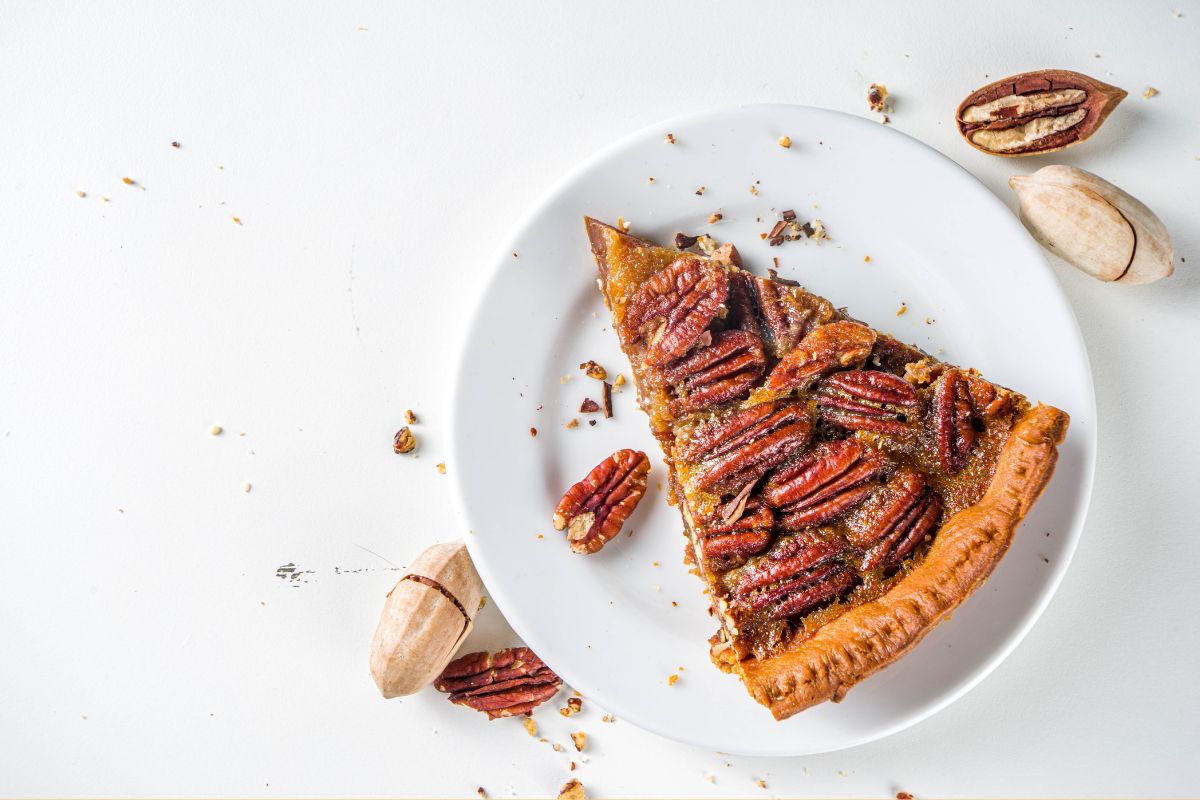 Whole Food, Plant-Based Pecan Pie
Pecan pie is such a popular holiday dessert and now you can enjoy a healthy one. This pie is so deliciously decadent, not overly sweet, but definitely sweet enough and made from whole foods.
Copyright 2023 Center for Nutrition Studies. All rights reserved.